10 Entrepreneurs who are Building Incredible Businesses
8

minute
Read
Michelle Obama once said there is no limit to what we, as women, can accomplish. Well, we at Girls Buzz strongly agree with her. Over the years, women entrepreneurship in India has grown in leaps and bounds. Gone are the days when the business world was saturated with male entrepreneurs. Today, women entrepreneurs are grazing unknown pastures and territories unabashedly and fearlessly. In fact, in a majority of fields, women are outpacing their male counterparts to produce equally strong economic outputs. According to a Google and Bain & Company report, India has 13.5-15.7 million women-owned enterprises, therefore representing 20% of the total enterprises. With their unique ideas and incredible business models, they are solving problems, offering solutions, generating employment, and building a sustainable and equality-driven ecosystem.
10 Successful Female Entrepreneurs in India & their Inspiring Stories



https://images.app.goo.gl/zv2GRVEhSQpn3iiZ9

Naiyya Saggi
CEO and founder of BabyChakra, Naiyya Saggi began her entrepreneurial journey with the vision to create India's largest platform for maternity and childcare. It all started when she saw her friends getting baffled with the new experience of parenting. She noticed them relying on Facebook groups for common questions ranging from parenting to paediatrics. That is when Naiyya decided to take the massive childcare industry online. She wanted to create a platform where parents could discover and connect with local services for any childcare-related need. She launched her portal in 2014 and today, she has successfully served 14 million families in top metro cities including Bangalore, Mumbai and Delhi, and has raised funds successfully from investors who once questioned her business model. Besides running BabyChakra, Naiyya is also a mentor at Facebook's Flagship program #SheLeadsTech. Through this channel, she mentors and guides women founders to become the next big female entrepreneurs in India.



https://images.app.goo.gl/CUA8eKUjo5i6RzpW8
Richa Kar
Founder of Zivame, India's leading online lingerie store, Richa Kar definitely shows us how to own success. Before becoming a successful woman entrepreneur, Richa was well-settled in her corporate job in Bangalore. The idea to start a channel like Zivame came to her mind when she was working at SAP. She felt there was an urgent need to create a portal where women could buy flattering lingerie without feeling shy or embarrassed. After eight years of working in the retail sector, Richa finally decided to give wings to her dreams. In 2011, she founded Zivame. Though she faced a fair set of challenges from the society and her parents, her vision was strong. She started off as a bootstrapped entrepreneur but soon received several rounds of funding from renowned investors. Today, the valuation of her company is more than Rs. 681 crores. Today, from young girls to older women, everybody is relying on Zivame for their lingerie needs.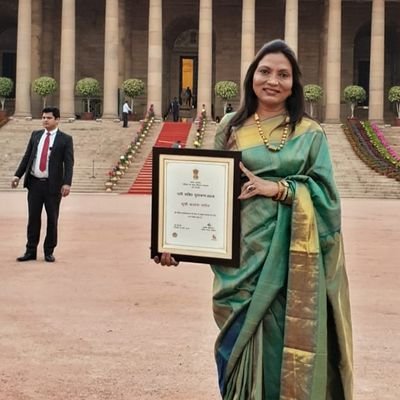 Kalpana Saroj
Often described as the original "Slumdog Millionaire", the story of Kalpana Saroj is indeed inspiring. She is the chairperson of Kamani Tubes in Mumbai, which employs 600 people and is said to have turnover of Rs. 2,000 crores annually. However, Kalpana did not get any of this on a platter. Life definitely hasn't been a "bed of roses" for her. Being a Dalit girl, she has faced a fair share of challenges. The only thing that kept her going is her grit, determination and perseverance. She was married off in childhood and was a constant victim of abuse. She was responsible to cook and clean for a family of ten. They didn't even miss a little chance to remove faults in her work.
Life changed for good when she moved to Mumbai. At that time, Kalpana had spread her wings everywhere. In an attempt to make money, she relied on tailoring, a small furniture business, a property business and an NGO which she started. Kalpana's life took a new turn when she took over a sick company called Kamani Tubes and gave it a new lease of life. From being a helper in a garment factory to living in a plush 5,000 square feet house, fortune did shine upon Kalpana. She was also awarded the Padma Shri for Trade and Industry in 2013.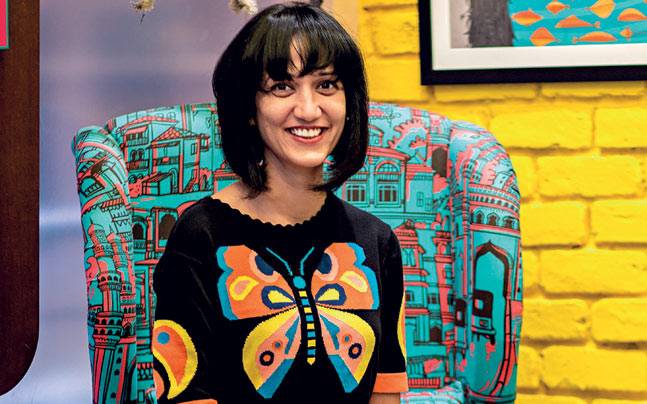 https://images.app.goo.gl/LYRZJpwko4YJJUEbA
Shubhra Chadda
When you think of a quirky lifestyle brand, the first name that comes to your mind is Chumbak. Started by Shubhra Chadda, the idea of Chumbak became a reality in 2010. She always wanted to explore the world of entrepreneurship. What started off as a colourful, humble souvenir brand has today become a charming home décor label that is sought after by a myriad of customers. Over the past decade, Shubra has managed to expand her business to over 44 stores in 12 cities. The brand offers products across 100+ categories and plans to expand their presence on the global map. Through various challenges and the COVID-19 pandemic, the brand has emerged stronger. While it did result in closing down of a few their stores, they decided to leverage heavily on online sales and turn the situation around.



https://images.app.goo.gl/389YzQpBxR7J7YpQ6
Rati Shetty
Despite coming from a family of entrepreneurs, it definitely wasn't easy for Rati Shetty to get her first home loan. She was running from pillar to post, and became frustrated with the tedious process. During this time, an idea struck her. She wanted to make the process of securing a loan easy and seamless. That's when she, her husband and his brother co-founded BankBazaar.com. The trio's mission was to change the way people secure insurance, credit cards and loans. Though they all came from such influential families, the journey was no cakewalk. BankBazaar debuted in Chennai but today has its presence in Bangalore and Mumbai as well. As the chief product officer, Rati has used different methods to acquire her initial customers such as AdWords and digital ads. However, in 2020, the app witnessed 5mn downloads on the Play Store without any paid promotion.



Source: Shaheen's Twitter handle
Shaheen Mistri
While there are entrepreneurs who've made their mark in fields such as education, business, healthcare and technology, there are also social entrepreneurs who've gone beyond conventional money making to serve the marginalised sections of society. Shaheen Mistri, founder and CEO at Teach for India took the plunge into social entrepreneurship when she realised that not everybody in the country can afford a high-quality education. She felt India lacks leadership in education. With the help of it's Fellowship Program and Alumni Movement, Teach for India got people from reputed universities and workplaces to teach children from low-income families. The organisation currently has a team of 1,100 volunteers and 200 staff members and over 1,000 alumni. They have educated over 50,000 kids.



https://images.app.goo.gl/VqswCPZkXBzpXmyt8
Ruchi Jain
Ruchi Jain is a woman entrepreneur who quit her government job to connect with small-scale farmers. Her main aim was to connect them to fair-trade markets in order to help them sell their produce via technological practices. She eventually founded Taru Naturals. Her company helps local communities and farmers under two verticals. She procures products from them and sells it on her website and online presence. Her customers include hotels, restaurants and other food businesses.
The best-selling products include jaggery, black rice, sourdough flour and wheat flour. She has worked with farmers at the grassroot level and aims to empower them further with her initiatives.



https://images.app.goo.gl/ojwighm1wKGCbDtcA
Shahnaz Husain
Shahnaz Husain is one of the first-generation women entrepreneurs of her times. She is the founder of the world-renowned Shahnaz Herbals. She was the one who lay the foundation of Ayurvedic beauty care in India and globally. In 2006, she was also awarded the Padma Shri by the Government of India. What started off as a small business has today become the most trusted brand in the Indian herbal cosmetics industry. All credit goes to Husain for her successes. In one of her interviews, she even commented on entrepreneurship and said "If you are true to yourself, success shall ultimately follow and also that, it's not what you want in life that matters, but how badly and desperately you want it that does. Quality is more important than quantity!"



https://images.app.goo.gl/xWAVfpFXa9Mu9gAR8

Sairee Chahal
Sairee Chahal is one of the top women entrepreneurs in India whose story deserves to be heard. After completing her education abroad, Sairee returned to India, only to realise there was a large gender gap in the Indian workforce system. The insignificant number of women in the workforce urged her to set-up SHEROES, a career-centric platform and community for women. Within two years of being set-up, the platform gained immense recognition. They had 1 million women and 20,000 companies signed up and would post close to 100,000 job postings every month. In the quest to create a safe and trusted place for women, they even gave SHEROES an upgrade by setting up a helpline number where women could speak to professionals for any career-related advice. Chahal believes that the conversation around women entrepreneurship should happen in every school, college and home in every city of India.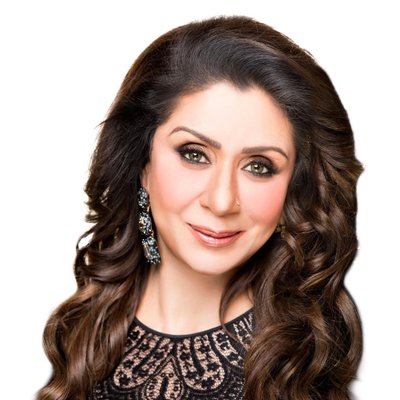 Source: Vandana's Twitter handle
Vandana Luthra
Vandana Luthra is the founder of VLCC Healthcare Limited. In 1989, when Vandana stepped into the world of entrepreneurship, she faced a lot of criticism. Back then there were hardly any women entrepreneurs in the male-dominated environment. However, with her grit and determination, she kept moving forward. VLCC is not just a beauty giant in India but is recognised all around the world and is present in eleven countries throughout Asia, Africa, and the GCC (Gulf Cooperation Council). In 2013, Vandana Luthra received the Padma Shri award from President of India Pranab Mukherjee. She even won the Enterprise Asia Women Entrepreneur of the year award. Besides being a successful entrepreneur, Luthra is also a philanthropist. She runs an NGO called Khushii that provides scholarships to physically-challenged and underprivileged children.
These boss women are definitely showing the world how things are done with their unique and innovative ventures. Do you know any other woman entrepreneur who is committed to building a great business? Let us know in the comments section below.
Write, Record and Answer! Consume Unlimited Content! All you need to do is sign in and its absolutely free!
Continue with one click!!
By signing up, you agree to our Terms and Conditions and Privacy Policy.