15 Awesome Summer Hobbies for Women
7

minute
Read
By Ruchi Sharma
Who said having a hobby is only limited to childhood? There is definitely no age and no restriction on anyone to start learning something new and exciting. And women are born talented! Be it managing home or being a pro in their careers, they excel in everything and one reason for this is that they believe in being totally dedicated to everything they do. Though there is one thing that we often overlook. It's the need to have a hobby. A hobby is the best way to relax and also spend that me-time doing something we love. We all often don't belong to creative fields but still bringing back those childhood summer memories spending time at art classes or some fun summer camp is something which we all relate to. Everyone has different area of interests but there is definitely at least one hobby we can all pick. Getting to learn one new skill helps in improving your overall wellbeing too since you tend to feel much more relaxed and joyful spending those few minutes every day over something you love to do! Studies also say that having a hobby reduces stress levels, that's just another reason to get working on learning a new interesting skill. So, this summer, let's all pick one and dedicate our time to learn it and become a pro at it as well. Some hobbies might require you to learn a few things while some others you can pick straight away. We even picked a few which you can be enjoy with your kids as well. It's time to find the much-needed relaxation for us! We have got a whole list of hobbies you can pick from. Let's get our creative bones to work!

1. The Art of Rolling Strips of Paper - Paper Quilling
Image Source: https://feltmagnet.com/crafts/Paper-Quilling-Flowers-Tutorial
The art of rolling strips of paper into coils, pinching them in various shapes and then sticking them together, is actually quite a unique one. It's not limited to only kids and if you like indulging in creative projects, this one is for you. Spending hours making those rolls of quills and shaping them in different shapes becomes all the more interesting when you compile it into that beautiful project. One can easily find the required material in any nearby stationary shop or even online. The best part, it's not difficult at all. So, let's get onto rolling those quills!

2. Learning a New Cuisine
One thing we all agree upon is that we either love cooking or hate it completely. So if you aren't fond of cooking, you can skip this one. If you like cooking then there's nothing better than learning to cook a new cuisine and even better when you surprise your loved ones by your new found tasty skill. Some cuisines are really easy and do not require much effort, totally perfect for new cooks while the experienced ones also have a huge variety to choose from. Be it Spanish, Italian or Mexican cuisine or even learning different flavors from India itself, let's learn one new cuisine!

3. Clicking those Lovely Candid Pics- Photography
Another soothing hobby could be photography. With awesome cameras, inbuilt within smartphones itself, it's not even necessary to spend on a professional camera in the beginning stage. You can start clicking right away with your phone and take photographs of landscapes or even pretty corners of your home garden. Be it any little celebration in your family or just cute little snaps of those blooms in your garden, your lovely pics will definitely find tons of admirers on Instagram! And if this hobby transforms into full time passion, you can always invest in one of those professional cameras as well.

4. Decorating and Redecorating Objects- Decoupage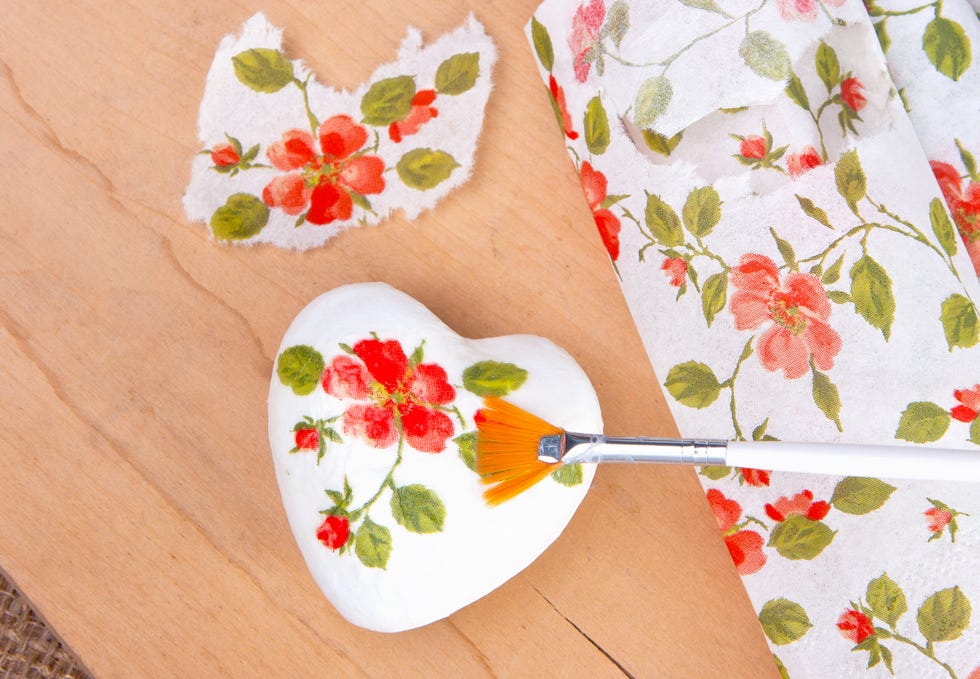 Image Source: https://www.countryliving.com/diy-crafts/a33461637/how-to-decoupage/
This art of decorating objects with various colored paper cut outs and then beautifying it further with elements like special paints, gold leaf, etc. is a really creative one. You can get onto making your very own home-décor pieces and even one-of-a kind gifts. The finished products are so beautiful that one can never tell it actually began with sticking paper pieces! You can revamp the old stuff lying around in your storeroom- be it bottles, furniture or even boxes. With so many tutorials available online, all you need is to get the required materials and get your hands onto making projects that lead to unbelievable results.

5. Getting those Leafy Friends Home- Gardening
Growing those little pots of herbs and veggies is something most of us dream of. So, this summer you can grab the chance to set up your own mini kitchen garden! You can start off with something as simple as herbs and later even spend time on growing something more time consuming. The beauty of kitchen gardens is that they don't require much space and depending on your needs they can be altered as you wish. Even a dash of a few flower pots could help in livening up your balcony. With all types of gardening requirements like pots, seeds, manure, tools etc. available online, it makes it even easier for you to grow your own dream mini-garden. You can even try your hand at making your own macramé plant holder.

6. Making Memories More Beautiful- Scrapbooking
Image Source: https://www.thesprucecrafts.com/making-a-basic-scrapbook-page-4121913
Got lots of pictures saved in your phone or lying in your albums? It's time to make a scrapbook. All those little events right from your own childhood to when you actually have your own little baby, scrapbook transforms those precious moments into something totally different. You can even get your kids enjoying this precious experience with you, writing those little descriptions and decorating the pages. So many scrapbooking DIY kits are now available in the market that come along with elegant blank scrapbooks, embellishments and everything (apart from your personal photos!) that you need to make a beautiful scrapbook album!

7. Beautiful Lettering- Calligraphy
This visual art is related to writing. The designing and execution of lettering in those beautiful fonts make for a skill for life. You can learn calligraphy using a pen, ink brush or even a brush pen. There are so many fonts you can choose from be it copperplate, gothic, etc., there are lots of varieties! This is one productive skill that can even become a full-time career for you someday.

8. Jewelry Making
All girls love jewelry! But it's not always about buying expensive precious gold or diamond jewelry. Sometimes those DIY jewelry making sessions result in something unique and more trendy and classy out of totally inexpensive materials. You can get those jewelry-making kits that are available in the market or even learn some courses online for making unique ones like terracotta jewelry or simple ones that involve just beads. You can even start from something as simple as a bracelet. Making jewelry for gifting purpose also adds a personalization to your gifts. The main thing is that at the end you will be left with a happy space and a box full of trinkets made by you that earn 'Oohs!' and 'Aahs!' from all your friends and relatives when you wear them!

9. Learning an Instrument
We all fancied becoming a rock star at some point of time, right? So, now's the time to take one step towards that fancy. With so many awesome online courses available, all you need to do is pick an instrument that you really want to learn playing like guitar, piano etc., get that instrument (as suggested by your guide who will be teaching you) and start the journey to become a pro at it. It's the perfect time to get people grooving over melodies played by you in totally original form.

10. Building Things out of Paper Bits- Paper Mache
Image Source: https://www.thesprucecrafts.com/what-is-papier-mache-4777182
Who said paper mache is out of date? It's a real fun way of getting those tiny bits of paper assembled into totally unbelievable things like containers, vases or even figurines. In most cases, it just involves paper pieces and some adhesives to get to work. Again, there are so many tutorials and even online courses available for it. This is also one activity that you can enjoy with your kids as well.

11. Brushing the way Towards Happiness- Painting
It is not always necessary to make paintings worth displaying at exhibitions. Sometimes even simple doodling or making little drawings soothes you and brings a smile to your face. You can totally express yourself on the canvas, don't bother if the art work doesn't turn out well. It's all about spending that sweet time that leaves you satisfied irrespective of the output! Of course, you can even learn a new painting from a variety of forms like-Water Painting, Acrylic Painting, Oil Painting etc. or even using those pencil colors, oil pastels etc. in better way.

12. Bringing Thoughts to Words- Writing
Let's start penning those fancy tales that are still in your head. Be it writing a small poem or a full-fledged novel, it's time to pen down your beautiful thoughts into words and share the joy with everyone. It's not everyone's cup of tea but if writing intrigues you, now is the time to delve in the world of words!

13. Learning Latest Dance Form
Take the trending Zumba for example. It's a complete workout as well as a dance form. Wow! That solves the problems of losing weight while satisfying your craving to dance. You can always choose from various dance forms like Contemporary, Crumping, Kathak to even full on Bollywood Masti Dance. All you need is to just find your interest and get grooving to that latest song.

14. Binge Reading
If you thought that reading books is not a hobby, then you are absolutely wrong! Book-lovers totally can develop a hobby of binge reading. The only requirement is selecting a few books, bookmarking them and get to reading them one after another! It's a total fun spree and spending a few hours on it every day can totally get your nerves relaxed.

15. Relaxation and Fitness in a Combo- Yoga
The numerous benefits of Yoga are all over the internet. But more than the health benefits, it really helps in relaxing the mind and body as well. It leaves you stronger, fitter, calmer and happier. All you need is a yoga mat, some loose comfortable clothes and a calm spot in your home, and you are all set for Yoga! Even if you already know the basics, then apart from the regular yoga asanas, there are quite a few to help you with any issues you face in day to day life like lack of sleep, cramps etc. So you can dedicate this summer to learning a few new poses in Yoga. Though we would totally recommend that you do it under expert supervision.

We know that you are tempted to try all of the above but let's start off with one or two that make you the most inquisitive and dive into the summer special friendship with your me-time. It's a real necessity in today's date to indulge in something creative and calm your nerves from all the stress around you. Do let us know which hobby you picked up for this summer and tag us with #girlsbuzzindia on Instagram with a picture of it!
Write, Record and Answer! Consume Unlimited Content! All you need to do is sign in and its absolutely free!
Continue with one click!!
By signing up, you agree to our Terms and Conditions and Privacy Policy.