8 Offbeat Weekend Getaway Places in India for Solo Women
6

minute
Read
The past two years have been nothing short of a rollercoaster. Owing to the COVID-19 restrictions, staying indoors became the order of the day and most of us put those travel plans away. However, at the moment, a lot of weekend getaway places are opening up and inviting travellers with open arms. Ladies, if you're looking to shun your daily routine and escape the mundane deadlines, here's your chance to explore the best getaway destinations that are women-friendly. Sometimes, solo journeys can add new meaning to our lives. It gives you a chance to be free and wander without depending on anyone. If you live in any of the metro cities in India, and are looking for the best vacation spots on a budget, you'd be surprised to know that there are several hidden gems. They're offbeat and away from the hawk-eyed tourists. Also, they are safe places to travel for women.
Solo Trips for Women: Places you Should Explore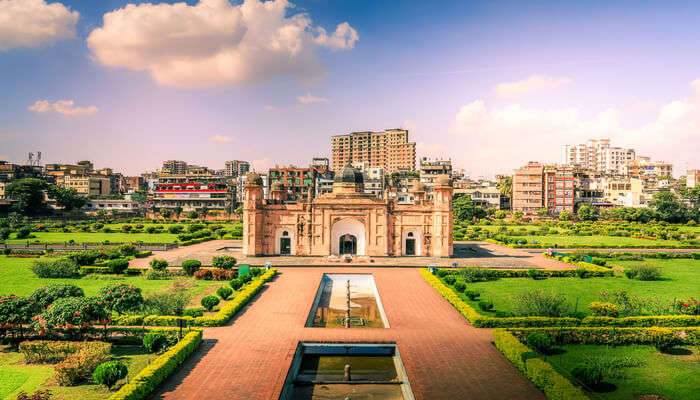 Image Source: Travel Triangle
Aurangabad
It's a rich tapestry of sights, sounds, and textures, a UNESCO World Heritage Site, bustling markets and an offspring of the tumultuous history of medieval India. Sounds perfect for a solo vacay, right?
Guarded by 54 gates and bitten by cultural heritage and modernity is the fascinating town of Aurangabad. Swarmed by women tourists for all the right reasons, this monument filled historic town is a masterpiece crafted to perfection. While the glorious past of Aurangabad gets a steady trickle of tourists, another reason for traipsing here is the Himroo sarees and shawls, and the ornate memorabilia.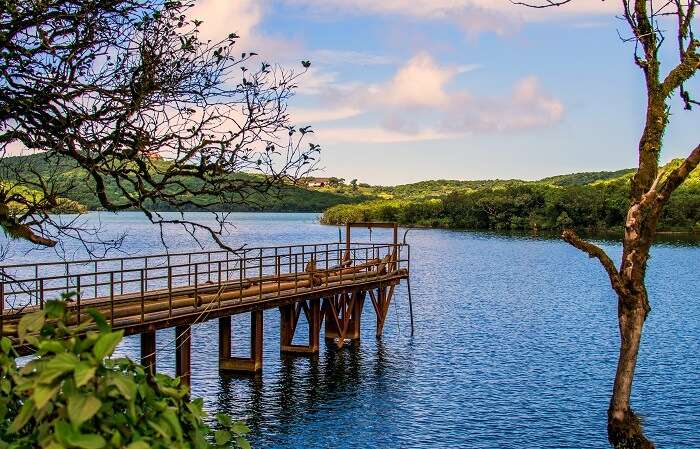 Image Source: Travel Triangle
Mahabaleshwar
Snuggled in the lap of a jaw dropping mountain scenery is the erstwhile summer capital of the British where lush environs, viewpoints and falls is a regular feature.
A compelling weekend getaway for women, it is the quiet and mystical Mahabaleshwar. Popular with adventure seekers, nature lovers and avid travellers, the little town is graced with blooming orchards, gushing waterfalls and exotic wildlife. Christened the 'Basket of Strawberries' rightly so, walk through the Mapro Garden to tickle your taste buds to fresh quality berries while Cream Corner Restaurant uses these red dotted beauties to whip up the most sinful desserts. A blend of modern and old-school, Mahabaleshwar gives the feeling of resting in a mother's lap after a tiring day.

Image Source: Thrillophilia
Mysore
Bustling with historic relevance, glittering with royal heritage and beaming with architectural marvels, have you been to the most flamboyant place in South India yet?
Oh-so rich in tradition, the deeply effervescent atmosphere of Mysore is replete with women adoring exquisite silk sarees, spice stores, Ashtanga yoga and ghee-laden Mysore Pak. Bringing solo women travellers from near and far is the majestic Mysore Palace boasting of extravagant opulence, rich colours and elaborate architecture. To calm the wildlife enthusiast in you, spend an afternoon at the Mysore Zoo while Karanji Lake is a secluded spot for peace-seekers. A culinary treat for one's taste buds, the authentic Mysore cuisine sets the benchmark of speciality with its Mysore masala dosa, Khara Bhath and Mysore Pak.

Image Source: Pixels
Hampi
Almost frozen in time, the magnificent ruins of Hampi dot an unearthly, expansive landscape that can captivate historians, trekkers, photographers, women travellers and wanderers.
Overflowing with a charm of the bygone era, undulating terrains, rustic palm-grove views, banana plantations and emerald paddy fields, the UNESCO World Heritage site is worthy of your attention. To retrace routes into the medieval and ancient past, visit Sri Virupaksha Temple while Vijjaya Vittala Temple is your chance to witness the reverberating musical pillars and the famed stone chariot. When you're done satisfying your soul, escape into the worldly pleasures at Hampi Bazaar that is still untouched by modernity. Handicrafts, leather crafts, musical instruments and handmade stone artefacts are up for grabs here.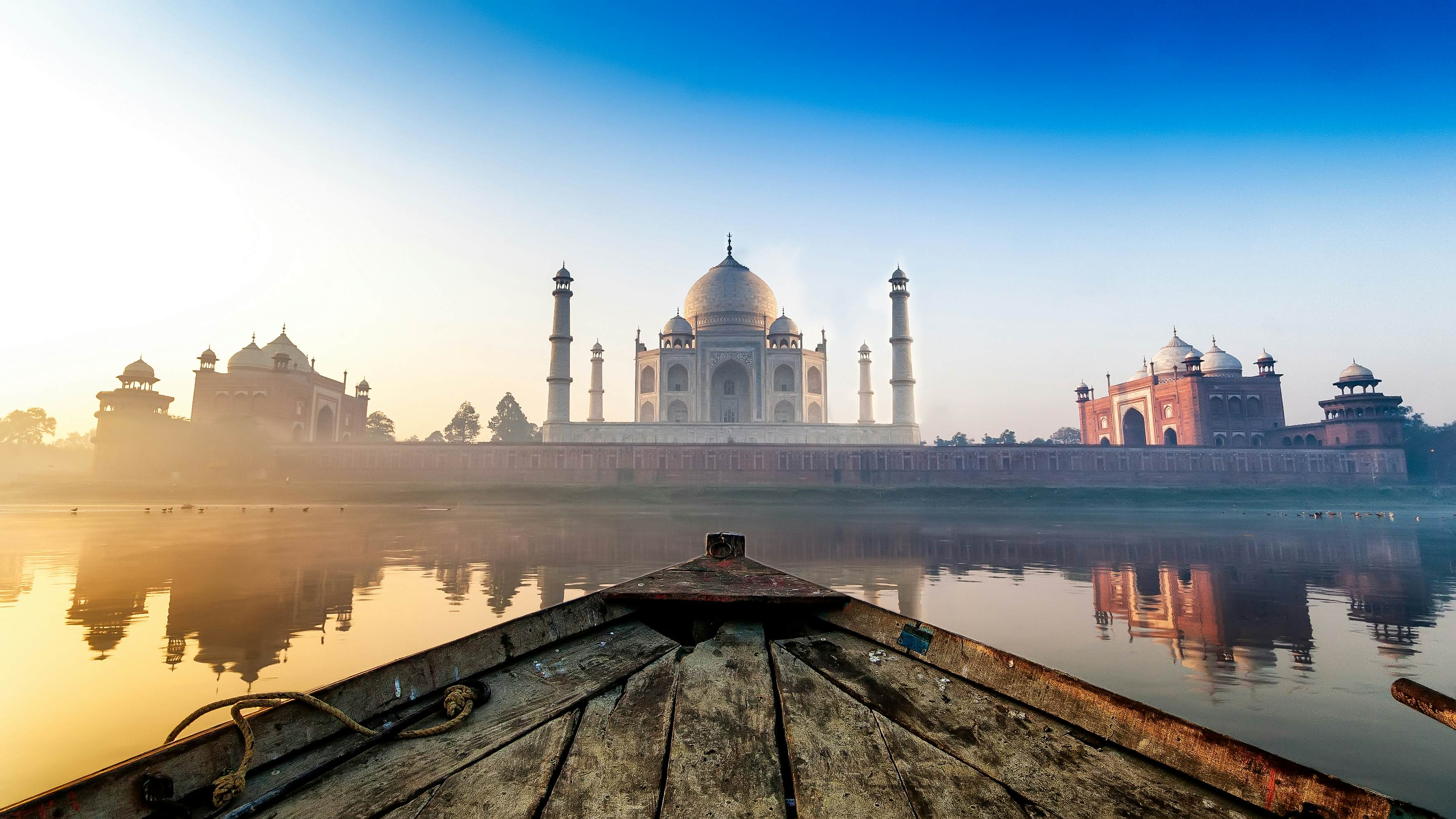 Image Source: Lonely Planet
Agra
'Love at first sight' is something you can expect on your first rendezvous with Agra.
While the magical allure of the inevitable Taj Mahal will resonate in your heart till eternity, it also fits the bill as a historian's delight, lover's inspiration, a poet's muse and a faint-heart's respite. Still profuse with a Mughal-era charm, the city is dotted with a magnificent fort, a generous sprinkling of fascinating tombs and mausoleums, and some vibrant chowks (Kinari Bazaar). Sauntering amidst the testimonies of love, trust, agony and battles, a visit to Agra is a bucket-list worthy weekend getaway place.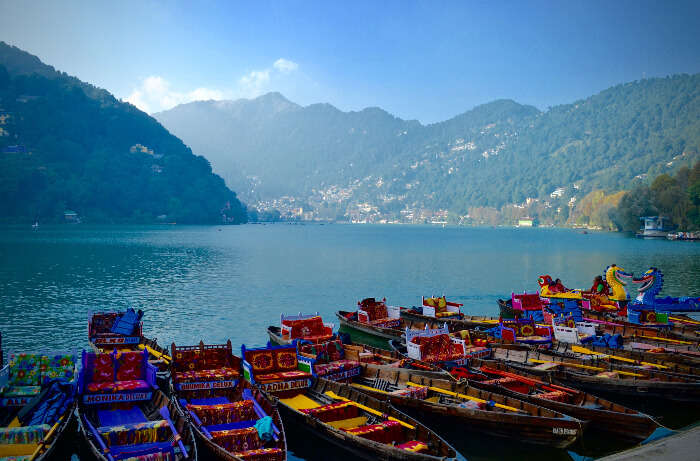 Image Source: Travel Triangle
Nainital
Do you dream of living amidst snow-clad mountains with the cool wind brushing through your hair and a starry sky gleaming on your face?
It's the steep forested valley of Nainital and its mesmerising namesake Lake Naini that realise this dream for you. If you're looking for the best vacation spot on a budget, you'll find several lodges. For all those adrenaline junkies, trek to Naina Peak and Tiffin Top, catch panoramic views of the snow-capped mountains via ropeway and engage in a serene, mirrored boat ride. When you've consumed all the natural beauty this little town has to offer, walk on the promenade along the famed Mall Road to submerge yourself in the innocent and unparalleled beauty of Nainital.

Image Source: Outlook India
Digha
The sweet smell of coconut, the white sand dotted with Casuarina trees and the warmth of the golden sun, all mark snapshots of an ideal beach getaway that the lively town of Digha brings to life. While the many beaches will invade your senses and leave you refreshed, the reverberating temple bells of Chandaneswar will create a melodious symphony in your ears.
From watching the gushy waves to digging your toes in the sand, savouring a meal of rice and fish curry, and galloping by the sea on horseback, Digha is a vivid postcard live out of your Bollywood aspirations. For those looking to try some thrilling water sports, Mandarmani beach has you covered.

Image Source: Curly Tales
Pondicherry
Shady streets dotted with colourful, colonial-era buildings and bougainvillea-draped townhouses adorn this erstwhile French colony of Pondicherry.
A heady mix of Indian and French colonial heritage, the pretty seaside town is flanked by quaint, yesteryear-style cafes and beautiful promenades with a bustling partying scene. While you can soak in the sun at Paradise, Serenity and Promenade Beaches, plenty of yoga and meditation awaits you at Matrimandir dome at Auroville. The older 'French Quarter' also known as 'White Town' is a tad bit relaxed where creative juices flow amidst a seductive and spiritual aesthetic. If you're a solo woman with a bohemian-chic vibe, there are plenty of Instagram-worthy spots such Coromandel Café, Café des Arts and Villa Shanti that offer a great aesthetic along with culinary delights.
Solo trips for women can be extremely fulfilling. Don't think twice, and go ahead and make the most of your downtime. Have any other offbeat destination recommendations that suit solo women travellers? List them in the comments section below.
Write, Record and Answer! Consume Unlimited Content! All you need to do is sign in and its absolutely free!
Continue with one click!!
By signing up, you agree to our Terms and Conditions and Privacy Policy.