Best Indian Brands To Shop Activewear From
3

minute
Read
By Likita Gowda
Good workout clothes can not only make exercising super comfortable but very fun as well. Something that is functional, easy to wear, is made of breathable & stretchable fabric and provides optimum support makes for good active wear. Not to forget, if workout clothes can make one look and feel good as well, then there's nothing like it. We are sure that you agree with us on that. In fact, oftentimes just getting a fresh set of workout clothes can bring that lost enthusiasm and motivation towards working out back.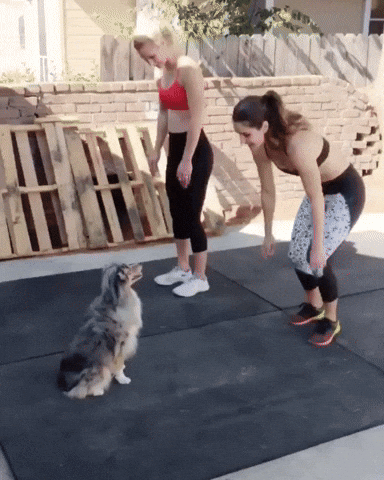 Via Giphy


While we have all relied more on international brands for buying workout gear earlier, the market has changed in the recent years. And it has been a good change and something that was much needed. Like they said better late than never, the gap in the fitness wear industry is now being filled by some amazing homegrown brands that are making quality products. Eager to know them all? Then keep reading.
Silvertraq
Silvertraq is an activewear brand which was established in 2016 & has its roots in Mumbai, India. This brand makes some super stylish workout wear in a myriad of colours and prints. All their products are made with fabrics constructed based on Swiss sweat management technology. This technology equips their clothes with anti odour, quick drying and moisture management qualities. Isn't that cool?!
Flexchamps
Looking for high performance & stylish activewear? Then look no further as Flexchamps India has you covered. Their activewear is made using the most luxurious fabrics and are super trendy. We especially love the fact that many styles are available in a wide range of solid colours and all their styles are seamless. Do check them out.
Pace Active
Pace Active is a brand that we recently came across, but fell in love with instantly. Their pieces are transitional, functional, exceptionally made and needless to say very stylish. From workout clothes in high gloss fabrics to neutral ones and beautifully colour blocked activewear, this brand has something for everyone.
Blissclub
The makers of the 'The Ultimate Leggings', BlissClub is a brand that we adore. Currently they only have their ultimate leggings on offer and rightly so. As they believe in making & crafting products with intent and ensuring that no matter what they create is a masterpiece that functions and performs to its absolute best. And we can vouch for that as their leggings are made for movement, are super comfortable to wear, have pockets for convenience and fit supremely well. What's even better is that they are size inclusive and women of all shapes and sizes can enjoy their product.
Kica
If your fitness journey needs a kickstart, then just grab some peppy workout wear from KICA. Everything from their range, be it the feel good colours to the unique styles will make you want to start exercising right away. We've tested it and it works, so you can rest assured and take our word for it!
Skegs
Here's another brand that is obsessed with leggings. And their leggings are far from boring as they are all about the print. From tie and dye to abstract & cutesy prints in the most vibrant colours possible, their leggings will bring that much needed cheer especially when you are dreading your workouts.
SEEQ
Established in the year that none of us can ever forget aka 2020, this brand is one of the good things to have come out of that year. Their products stand out because of the fabrics & technology (ContourWeave, TensileWeave, AirWeave & ConsciousWeave) that they are made of. Do try them out and we are sure that you'll love their products as much as we do!
Write, Record and Answer! Consume Unlimited Content! All you need to do is sign in and its absolutely free!
Continue with one click!!
By signing up, you agree to our Terms and Conditions and Privacy Policy.