Best Sustainable & Eco-friendly Brands In India That You Must Know About
4

minute
Read
By Likita Gowda
Do you know what's the most sustainable & eco-friendly thing ever? It's shopping minimally or only when you need to and opting for secondhand or thrifted items. If shopping for used or thrifted items isn't your thing, then the next best thing to do is going for brands which make ethically sourced products with zero or minimal environmental impact. Sustainability is not just a buzz word but rather the need of the hour. The way we consume things and how much we consume is critically important and something that we cannot ignore. If we care for our Earth and its future, then it's about time we all switch to a sustainable and eco-friendly lifestyle. Little by little and one step at a time.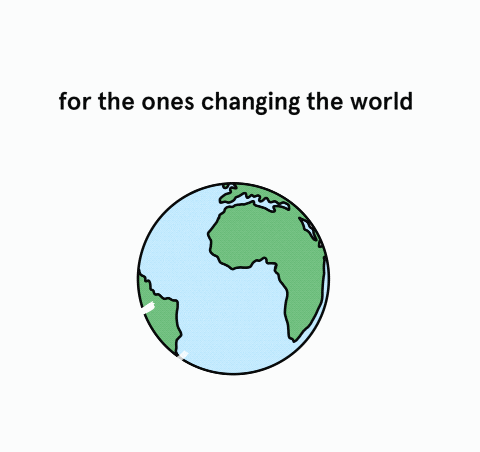 Here are some amazing sustainable brands and platforms that are doing their bit to protect our planet. Let's have a look at them, support them and do our bit.
Bare Necessities
This zero-waste lifestyle brand from Bangalore is bringing about a change in the way things are manufactured, distributed and consumed by providing innovative and sustainable solutions. Their products are ethically sourced, non-toxic, non-GMO, cruelty free and truly sustainable. Even their packaging is 100% recyclable and eco-friendly. While you can shop for everything from skin care to bamboo toothbrushes, aerosol-free dry shampoo, home care, bags, stationary and even home decor, what we love more about them is that they also offer online workshops and e-books on zero waste living.
Raff
Brainchild of Rashi Agarwal Favier and Maurits Favier, Raff is a sustainable brand that specializes in ethically made bags and jewellery. All their bags are made the traditional way & are fully-hand stitched using saddle stitching techniques which means that the bags are constructed to last as this technique provides them with unmatched strength. The bags are made with vegetable tanned buff leather without the use of chemicals making them super environment friendly. Even their jewellery is sustainably made using reclaimed wood with accents of brass and aluminium.
Ethico
Ethico India is an online platform which features upcycled, organic, cruelty free, vegan and chemical free products from brands across India. The platform is led by Indranil Sengupta and Rabia Tewari who are the founders of the Mahim beach clean up which is a large citizen movement that has helped clean up more than 10,00,000 kgs of marine litter from the Mahim shoreline. You can find everything from personal care items to food, fashion, gifts, home stuff to even pre-loved items. The packaging is also made using recycled materials printed with organic ink. This website is also a great resource to educate yourself about ethical practices and conscious living.
No Nasties
No Nasties is an organic, carbon-neutral, vegan and fair trade brand that is based in Goa. Founded by Apurva Kothari, this label makes beautiful fuss-free clothing that is stylish, classic and good for the environment too. All their clothes are made from 100% certified organic cotton, which makes it cost less for the farmer and is kinder to the environment as less water and energy is consumed. The soil also remains healthy thanks to this and it also eliminates the mixing of toxic chemicals in water streams and food systems.
Differeniture
Differeniture is a sustainable furniture brand founded by designer Aakriti Kumar. One can find everything from beautiful chairs to coffee tables, pendant lights, benches, console tables and more. The designs are simply stunning and unique and we are sure that you wouldn't find anything like these in the market. These pieces have been made by upcycling scrap material and old wooden products thereby adding to their charm while being super sustainable.
Maati
Founded by Neha Kabra, this clothing brand from Udaipur is as sustainable as it gets. Their clothes are made with handloom khadi that is made by the Ganai family in West Bengal that uses minimal water and no electricity. The other fabrics they use are upcycled and all the dyes they use are organic and sourced from nature. They use traditional Indian printing techniques and keep their packaging plastic-free. What's not to love?
Eco Femme
The amount of plastic that is generated by disposable pads and menstrual hygiene products is enormous. These pads end up in landfills and the ocean and a single pad could take anywhere from 500-800 years to decompose! Which makes it all the more important to have a sustainable period. And we have a nice and easy solution for the same. Say hello to reusable cloth pads from Eco Femme. This is a women-led social enterprise based out in Auroville, Tamil Nadu. Their pads are made from organic cotton, are leak-proof (the back of the pad is made of PUL), the pads have wings and are as good as your disposable pads. Available in four sizes, you can choose and use the one according to your needs. When cared for well, these pads can be used for upto 5 years. When you buy a pad from them, not only are you making a sustainable switch and helping the environment but also empowering the women who help make these pads as well as you'd be making pads available to girls in need across the country.
Write, Record and Answer! Consume Unlimited Content! All you need to do is sign in and its absolutely free!
Continue with one click!!
By signing up, you agree to our Terms and Conditions and Privacy Policy.