Delving Deep into the King of Fruits: Mango Kingdom
6

minute
Read
By Ruchi Sharma
The best thing about Summers? It's undoubtedly MANGOES!!!! The king of fruits graces us with its presence only during summers and gorging on this yellowy heavenly pleasure is something that is incomparable with anything else. We all got our favorite variety of Mango that we wait for, be it Alphonso, Safeda, Chausa or Dasheri. Raw Mangoes or Kairi are also a delicacy especially that superb Kairi Pickle or Kairi Chutney is something that delights us. But did you guys know that there are more than 100 types of mangoes or maybe even more than 500 varieties of mangoes grown throughout the world! More than 24 known varieties of them are grown and harvested in India itself? So, let's take a tour of this summery world of the heavenly sweetness of mangoes. Some of the awesome MANGO FACTS await you that will leave you drooling! And what's more is that at the end of the blog we have an awesome video of a superb Mango RECIPE by our very own Tarla Dalal!
Nutrition Alert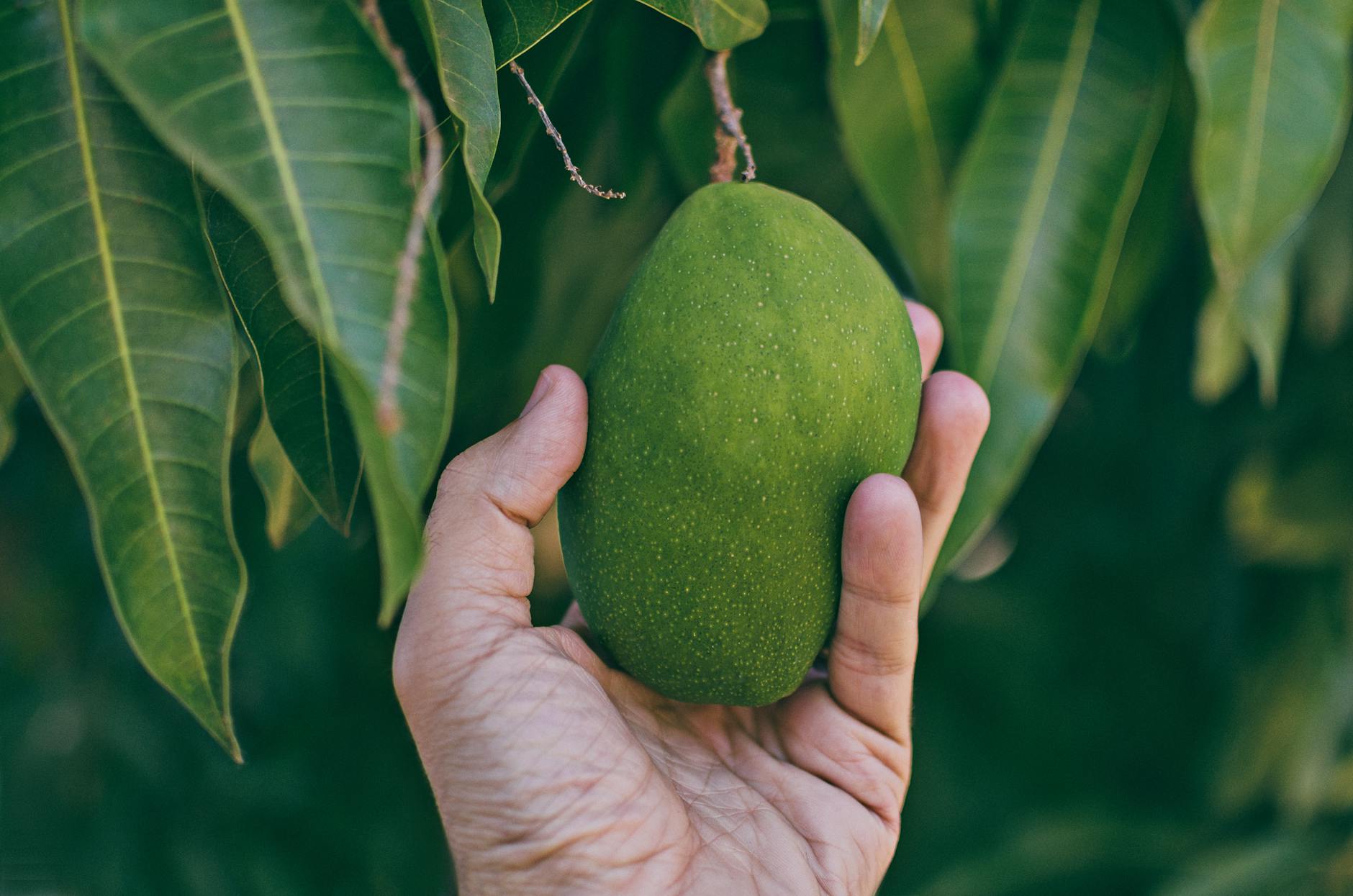 If you thought that Mangoes are just flavor bombs and not much beneficial on the nutritional front, you are absolutely wrong. They are an excellent source of Vitamin A and Vitamin C. They are quite low in calories, contrary to the popular belief. In fact, they are high in antioxidants and the high vitamin and mineral content may even help in improving immunity, digestive health and eyesight. What more do we want? So, don't think twice before gorging on those lovely mangoes. But yes, don't get carried away too!
Costliest Mango in the World
Did you know there is a type of Mango that is sold for nearly 2 Lakhs per Kg? The 'Taio No Tamago' is one of the costliest Mango in the World that is produced in Miyazaki region of Japan.
In India, one of the costliest mango is Kohitur that grows in Murshidabad, West Bengal and sells for upto Rs. 1500 per piece. Nurjahan Mango of Alirajipur District in Madhya Pradesh is also quite famous for its unusual weight and sweetness and is sold for nearly Rs. 500-1000 per piece. Alphonso is also one of the expensive varieties of mangoes.
There is also a Guinness World Record of the most expensive Mangoes ever sold in an auction, where a tray of 16 Mangoes was sold for a
whooping $20,565 (Approx. Rs. 15 lakh) at Brisbane Produce Markets Charity Auction in Australia. Wow!
5 Best Mango Varieties from Around the World
We have a list of the best kinds of mangoes from around the world, so that if going on a world tour is next on your list, you don't miss out on it. Alphonso obviously tops the list and is a world favorite as we all love it. It is famous for its rich taste and is the most sought after variety of Mango in the world. Its origin is from Konkan, Maharashtra, India and in fact Konkan region also has been awarded Geographical Indication (GI) tag for it as well. It's the King of Mangoes and can be enjoyed between March to June.
The other 5 Mango Varieties are in no particular preferential order and in fact it was really difficult to choose from a super long list. But based on people's reviews, apart from Alphonso, here's the list!
1. Francis
It has a sweet and fruity flavor. It's found mainly in Haiti and Ecuador and grows between the months May to June.
2. Ataulfo
Also, known as Honey, it has a sweet and sour flavor profile. Primarily grown in Mexico, Brazil, Peru and Ecuador, they can be enjoyed between March to July.
3. Tommy Atkins
This mango is native to Florida and has a tart flavor with some sweet notes. This also can be enjoyed between March to July.
4. Carabao
Grown in Philippines, they held the Guinness Book of World Records for being the sweetest variety of Mangoes in the world in the year 1995!
5. Sein Ta Lone
Also, known as Diamond Solitaire Mango, they are grown mainly in Myanmar and dominate the fruit market from April to August.
Most Famous Mangoes from India
We are blessed to enjoy the best and most versatile flavors of different varieties of Mangoes from India itself! Here's a Mango Map of India!
Before looking at the food Map of Mangoes, how many could you name on your fingers in less than 30 seconds? We are sure it won't be more than 10! So here are some of the most known types apart from Alphonso (or Ratnagiri), that most of us already know about.
1. Safeda
The first ones to hit the Market, they actually belong to Andhra Pradesh and are one of the most favorite.
2. Dasheri
A very aromatic variety of mango, it can be enjoyed from mid-May to August and the highest production is in Lucknow.
3. Chausa
In North India, Hardoi is famous for them. They are those lovely ones which you can consume by sucking!
4. Badam
With Karnataka and Andhra Pradesh being its highest producers, it's one of the most consumed ones in India.
5. Langra
Originally belonging to Varanasi, these have a juicy, sweet and succulent flavor.
6. Totapuri
This one is famous for its unique pointed ends shape. It's used in several pickles and salads.
7. Kesar
This sweet Mango is one of the largest varieties exported by India. Grown mainly in Girnar Hill, Gujrat, India, it's available from May to July.
8. Sindhura
True to its name, it has a reddish appearance on the outside and is perfect for making shakes.
And some uncommon ones are-
1. Chok Anan
They are also called 'honey mango' and 'miracle mango' as they actually grow in both summer and winter season!
2. Neelam
June is the best time to have them as the tastiest ones are produced during monsoons.
3. Amrapali
It's actually a hybrid between Neelam and Dasheri which grow on very small trees and have a short shelf life.
4. Himsagar and Kishan Bhog
Both mainly famous in West Bengal, the former is mainly used in desserts and drinks while the latter is most famous in Murshidabad district of West Bengal.
5. Hapus
They are native to Maharashtra but are also grown in Gujrat and some parts of Karnataka.
6. Raspuri
Also, called Queen of Mangoes in India, its mainly consumed in Old Mysuru of Karnataka.
7. Pairi
Again, they are one of the first ones to hit the market and are quite common in Gujrat.
8. Malda
It's called the King of Mangoes in Bihar and is an excellent pick for making chutneys.
Wow! We are sure your mind is still reeling from this little Dictionary of Mangoes and now let's end on a sweet note. We found this superb recipe of 'Mango Falooda' by Tarla Dalal, made from this heavenly fruit that would just leave you craving for more. Without further ado, here's the video!
So, how was your experience delving into these deep lanes of knowledge about the King of Fruits? Which is your favourite type of Mango? Do tell us in the comments section below.
We also hope you enjoyed these fun facts and this mini list of mangoes along with that fantastic recipe at the end. Do let us know your views on it!!!
Write, Record and Answer! Consume Unlimited Content! All you need to do is sign in and its absolutely free!
Continue with one click!!
By signing up, you agree to our Terms and Conditions and Privacy Policy.