Follow This 5 Minute Makeup Routine To Look Fabulous in Zoom Meetings
4

minute
Read
By Likita Gowda
Working from home is something that has been a constant for most of us since 2020. And with us being in our pyjamas for days on end, going without showers longer than we normally would at times (don't say no! We know you've been there and done that) and rocking the disheveled look far too often has made us all lazy when it comes to dressing up. Sigh. Although, we can all pretty much work like this on our own, when it comes to attending work calls and virtual meetings, we should make ourselves look more presentable. Whether you choose to put on a little bit of makeup or not is totally up to you. We understand if you're not too keen on wearing makeup or have those days when you're not in the mood for any makeup, you can just do your skincare, tidy your hair and you'll be good to go. But if you like a little colour on your face and if putting on some makeup will make you feel more productive & confident then read on to find the most effortless makeup routine for all your zoom meetings.
Trust us, all you'll need is a few products and less than 5 minutes to look absolutely fabulous.
First things first, cleanse your face and moisturize!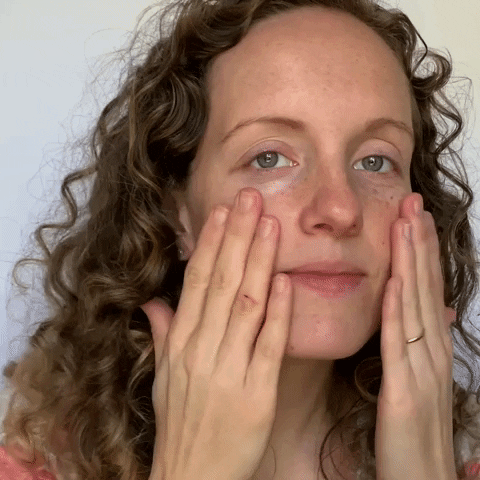 Source: Giphy
No amount of makeup is worth it if you don't take care of your skin first. So, get on with cleaning your face with a gentle cleanser and apply a good moisturizer of your choice. Once your skin is clean and hydrated, it will not only make you look fresh but it'll make for a good base for your makeup to go on.
Skip the foundation and grab a concealer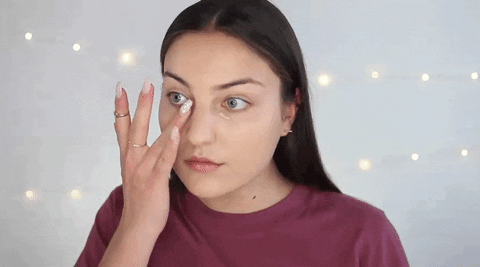 Source: Giphy
One thing that you need to note with respect to video calls is that the webcam blurs out your skin. So, you don't need much coverage on your face. Moreover the webcam coupled with the bad lighting can even make you look washed-out. So, it's better to avoid the foundation altogether. But if you still prefer a slight amount of coverage, you can use a bb cream or a tinted moisturizer on your face. But what you shouldn't skip on is concealer. Apply a tiny amount near the inner corner of your eye and a little near the outer corner of your eye. Now using your fingers first dab the concealer in those areas and then gently blend this out towards the centre of your under eye area and conceal it. Just this tiny amount of concealer strategically placed in the corners of your eye and the apt blending of the same will instantly brighten up your under eye area making you look rested and awake. You can add more concealer wherever you need it. Spot concealing is also something that you can do if required.
Blush & highlight!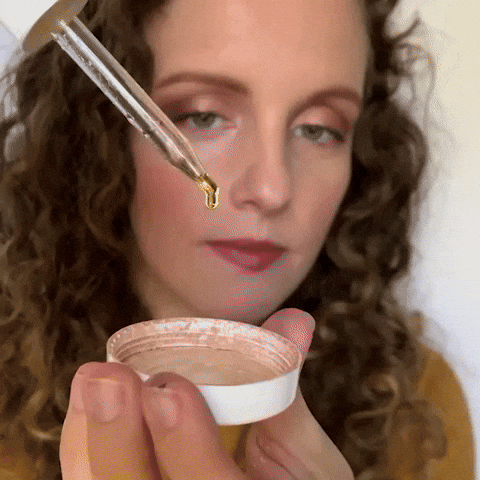 Source: Giphy
Like we mentioned before, webcams have a tendency to wash-out one's face. Thereby it makes it imperative to add some colour to your cheeks. Trust us, a generous dose of blush will make you look alive and ready to take on any zoom meeting life throws at you! Choose a nice rosy pink or a peppy coral or a peachy blush for a healthy plump look. If your skin is looking a little too pale and dull, you can even add a bit of warmth to your face with a bronzer. Once you are done with the blush, add a bit of highlighter on your cheekbones. This will make your skin look nice & glowy.
Pro tip - You can use a lip & cheek tint to ensure you have the same colour on your cheeks as well as your lips. Also, a cream blush is always a good idea if you want a dewy look.
Work on those lashes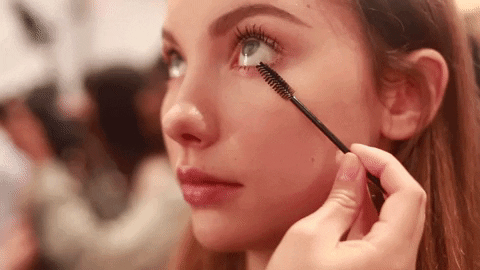 Source: Giphy
It's time to open up your eyes. If you have naturally thick and long lashes, you can skip the mascara. Just curl your lashes with an eyelash curler to look zoom ready. For everyone else, apply a coat of mascara after curling your lashes. If you are feeling extra, you can even tightline your eyes with an eyeliner - this step is purely optional.
Add some colour to your lips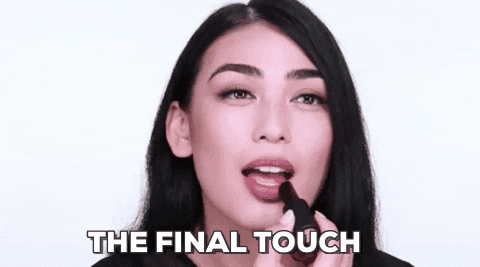 Source: Giphy
Pick a lip colour of your choice in a formula that is comfortable on your lips. We would recommend a soft matte lipstick topped with a little bit of lip gloss or just a dash of lip tint to make you look alive and ready for your zoom meeting.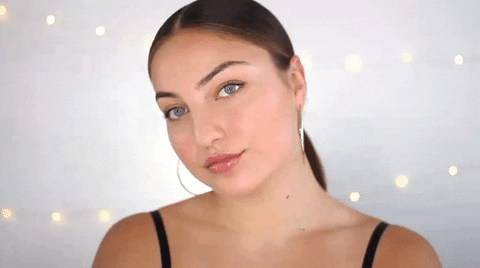 Source: Giphy
And that's it, just fix your hair (either leave it down or tie it up but never play with your hair during any meeting as it can be distracting and even a little annoying for others) and attend the meeting like you woke up like this.
Write, Record and Answer! Consume Unlimited Content! All you need to do is sign in and its absolutely free!
Continue with one click!!
By signing up, you agree to our Terms and Conditions and Privacy Policy.