The Ultimate Guide to thrift shopping (Including a list of our favourite online thrift stores!)
3

minute
Read
In a world of fast fashion, where trends change before you can own them, thrift shopping has now been gaining more popularity than ever - and for all the right reasons. It's sustainable, it's reasonable and quite frankly it's so in alignment with this massive wave of being able to express oneself freely.
What is thrifting?
What if I told you that you could own a barely-worn-almost-brand-new jacket for 1/10th of its original price and the only condition applicable is to wait for a couple of months (or weeks even) after the release of its collection. Sounds impossible? It's not. Stay with me.
If I had to categorize shoppers in a rather barbaric way, there would be those who wear one pair of jeans for years till it completely rips and its hanging ruins can further be sewed up into a baby's frock or a denim skirt but on the other end of this spectrum, would be those riding the wave of fast fashion, wearing a piece of clothing not more than twice or thrice till it runs out of style and then toss it in the trash for what's "in" this season.
Where do these rejected clothes go?
Sure, a small percentage of them are either donated or sent to thrift stores for resale. But most of these are just tiny dots accumulating to increase one's carbon footprint and to put it in the least aggressive way possible - destroy the planet.
Enter: Thrift stores. A great blend of fashion and sustainability allows you to experiment with clothing and in a way, decrease your carbon footprint while doing so.
If you haven't stepped on the thrifting bandwagon yet, you're probably going to at least consider it by the end of this read.
12 Reasons you should switch to thrift shopping:
*Cue one man's trash is another man's treasure by Ima Robot*
i) Do It (For) Yourself - DIFY?
1. Thrift shops are great for your wallet...and wardrobe!
The most obvious advantage of thrifting is that they offer very low prices when compared to their retail counterparts. There's nothing that feels more rewarding than bagging a stunning secondhand jewel piece for a fraction of its original price. Despite being inexpensive, secondhand items are often of better quality than some newer ones. If they're durable enough to have been donated, they're probably worth the buy.
Besides being bought for a song, thrift shop items are a great way to step up your wardrobe aesthetic. When you shop second hand, you'll find a lot of these one-of-a-kind pieces that can be sported as statement outfits if you put some thought to it. Most of these items have a unique and vintage vibe that never truly run out of style. Besides, what better way to practice all those DIY outfit ideas you see on the internet than with a bunch of clothes that cost a few hundred rupees, right?
2. You'll stop accidentally "twinning" with people on the street
Purchase the newest winter looks from Zara or H&M and you're bound to run into people wearing the exact same outfits. Thrift shops, on the other hand, have a very diverse assortment of clothing, which means you're less likely to find yourself wearing the same sweater as your coworker.
3
.
Discover designer products at a fraction of its original price
You'd be surprised by the quality brands hidden underneath those messy piles at thrift stores. Although the trend of thrift/vintage shopping is relatively new in India, pay-by-the-pound thrift stores in the USA sell designer clothes worth $50-$90 for as low as $5!
4.
Thrift Stores Make shopping for kids a whole lot easier
If you're a parent, there's no better way to dress your toddler than by going to a thrift store. Why? Kids grow out of their clothes in a span of months. This means that you'd probably find a whole bunch of kids' clothes at thrift shops that are almost as good as new for just a few hundred rupees!
5. A trip down memory lane
Do you remember when the Backstreet Boys released their music video on VHS, or when Black Eyed Peas were all the rage? When you visit a thrift shop, you'll find all such pop culture mementos that leave you reminiscing fond memories.
6.
Genuine vintage items and a constantly changing collection
You're likely to find clothing made decades ago in thrift stores. Lucky for you, fashion is cyclical and designers often try to recreate looks from various eras. So if you're lucky, you could get a hold of items that are or will come back into style eventually.
Moreover, because thrift stores mostly operate on donations, you can expect to see completely different items at your local thrift store week on week.
Sure, you'd want to avoid shirts with stretched out collars and sweaters that are practically falling apart, but in most cases, buying clothes second hand is advantageous because these pieces are prewashed and preshrunk. That means if something fits you in the store, you don't have to worry about it turning a different size when you toss it in the laundry.
8. Find Unique Presents
If you have friends who appreciate quirky thrift store finds, you can scan a local thrift shop in search of a great holiday present. Sometimes, you'd also find stuff at these shops that are no longer made. Iconic T-shirts from the '80s, an out-of-print comic book - you take your pic.
Unlike other retail stores, thrift shops don't have salesmen hounding you to buy something. In fact, most employees at these stores are volunteers and they don't care if you make a purchase at all. Besides, thrifting can be like a treasure hunt of sorts, because when you do find something you really like, paying a few bucks for a piece is almost like unlocking a treasure.
ii) Do It For The Environment
Thrift shopping has gained massive praise and popularity over the last decade or so because people are starting to realise the impact of fast fashion on the earth: A horror story.
Why is thrifting the best option for our planet?
1. Thrifting Lowers Your Carbon Footprint
A lot of energy goes into manufacturing garments, right from the transportation of raw materials to its production. Then, there's the energy required to get finished clothing to respective outlets and disposing of unwanted items. When you purchase clothes from a thrift store, you're preventing wastage of all this energy and resource used in the manufacturing of new clothes.
2. The decrease in Landfill Waste
Most countries throw out anywhere between 40 to over 80 pounds of textile waste annually, and only about a fraction of this makes it to thrift stores. If more people start shopping for secondhand clothes, less fabric would end up being dumped in landfills. That's not all. Packaging material reduces, keeping paper, metal and plastic out of the waste stream too.
3. It Reduces Chemical Pollution
Producing cotton is highly pesticide-intensive. It causes soil acidification and water contamination. Process of manufacturing textiles also involves the use of harmful dyes and crude oil by-products that are often dumped around manufacturing units, contaminating both surface and groundwater through soil runoff.
4. Aids in Water Preservation
In addition to energy, even water consumption is awfully high at all stages of garment production. For instance, growing one kg of cotton requires around 5,300 gallons of water, while wet processing and printing use about 40 gallons altogether, per pound of cotton! Something to think about.
Thrifting is an integral part of green living, in multiple ways. When you buy second-hand items, you prevent them from being sent to a landfill and reduce a demand to manufacture as well. On the other hand, by donating unwanted clothes to consignment stores or thrift shops, you may also be encouraging others to make purchases of things they can actually use.
Thrift Vs Vintage Shopping
For many people, the clothes sold in the big brand stores just don't tick all the boxes, and so two (main) different forms of seeking styles and varieties have thrived over the last couple of years for shopaholic and fashionistas to experiment and get crazy creative – vintage and second-hand shopping.
While both these generally mean buying clothes that have been worn by people in the past, they're honestly very different from one and another and so are the buyers they cater to.
The main motivator for a second-hand shopper is the very fact that they can pick up something for far less money than buying brand new clothes. Thrifting on eBay for example, allows you to pay far less for a second-hand pair of shoes or item of clothing, while still being able to find one that fits the current trends of fashion – so essentially, people don't even have to know it's a second-hand purchase.
But when it comes to vintage clothing, people want to flaunt that stuff. It's like owning antique pieces of apparels or any other item that amplifies its value. Vintage pieces are rare and unlike second-hand thrift items, can also be very expensive. Think of it this way, a pair of Gucci shoes from last season would probably cost a lot cheaper than its store-bought price. But the first-ever made pair of Gucci shoes would be worthy of being placed in a museum and would probably cost a 100 times its original price.
While the motivation of both these shoppers differs vastly, so do their sense of style. Thrift shopping means that you are likely to be looking for rather modern styles, similar to the things you would choose if you were to shop from current lines. But with vintage clothing, the decision to seek out and spend (huge money) on pieces of clothing and accessories is generally part of a bigger style statement. People might seek vintage as a hobby, to gather collectables or simply create/recreate cool and unusual looks by incorporating authentic pieces of clothing in their wardrobe.
How to find good thrift/vintage pieces
Despite dingy lighting and enormous piles of products, thrift stores are a true treasure for those who know where to look.
Tips to Thrift shop like a boss:
Know your fabrics
It's easy to get overwhelmed by huge racks of clothing, and closely looking at everything by pulling each and every item off the rack doesn't make sense. If you want to be a thrift shopping pro, start assessing fabrics and prints first. This way you can quickly filter out the crappy stuff by satisfying the touch and feel criteria and pull out only those pieces that interest you. If you're shopping for quality or true vintage, look for the natural stuff like silks, wools, linen, 100% cotton and leather.
Visit often (preferably right when the store opens)
Going often is crucial because the merchandise changes every day. And if you're someone who likes shopping in peace and quiet without having to be worried about people eyeing your picks, going early in the day is more of a zen vibe without people constantly milling about around you.
Don't forget to scan the men's (and kid's) section
Don't shy away from other departments. Unlike regular stores, clothes in a thrift shop might not always be kept where they're supposed to because people tend to hide or discard their finds on random shelves. Sometimes you can find higher-quality, oversized sweaters in the men's section, and if you're small, even spot some of the best dresses that are hidden in the kid's section. Like I said earlier, thrifting is like a mini-treasure hunt. You can literally take your best friend along and make a whole day of it.
Wear an outfit that is easy to take off or layer over.
Many thrift stores don't have dressing rooms. This is intentional to prevent people from stealing. Even if they do have dressing rooms, they're usually full. So save yourself some time (and multiple sighs) and wear something that allows you to layer over clothes. Leggings and a tank top are most ideal since they allow you to easily try on skirts, pants, kimonos and even sweatshirts on top of them.
Try everything from the "yes" and even "maybe" piles
There are no two ways about it, you have to try everything you intend to buy in order to make sure it fits right. This would help you narrow down your selection even further – if the idea of trying something on is already pestering you, it's probably a sign that you don't really want it.
Don't forget to check the back
Unlike a typical retail outlet, thrift stores don't exactly carry multiples of one item. Some of the best pieces may be hidden on shelves at the back of the store near the dressing rooms. Besides, these items are ones that have already been searched out and deemed valuable enough to (at least) try on. Just because they weren't a good fit for the one who originally found them doesn't mean they won't be right for you.
Check and Re-check
Check every piece of clothing for loose threads, missing buttons, stains and other potential damages. Ensure that you turn the items inside out, too, for a full and final assessment. If it's an electronic purchase, plug it in to make sure it works. Even books must be scanned to check for missing or damaged pages. Make note of every damage before making a purchase. Would you be able to fix it? Would it be worth the cost?
Some of our favourite Thrift/Vintage online stores to check out (Based in India):
Vrttvintage
Founded by: Hanna StroÌmgren Khan, Diva Dhawan and Gabriella Demetriades
Website: https://www.vrttvintage.com
Instagram: https://www.instagram.com/vrttvintage/?hl=en
Best Known For: Recycles Luxury Fashion, vintage shoes and bags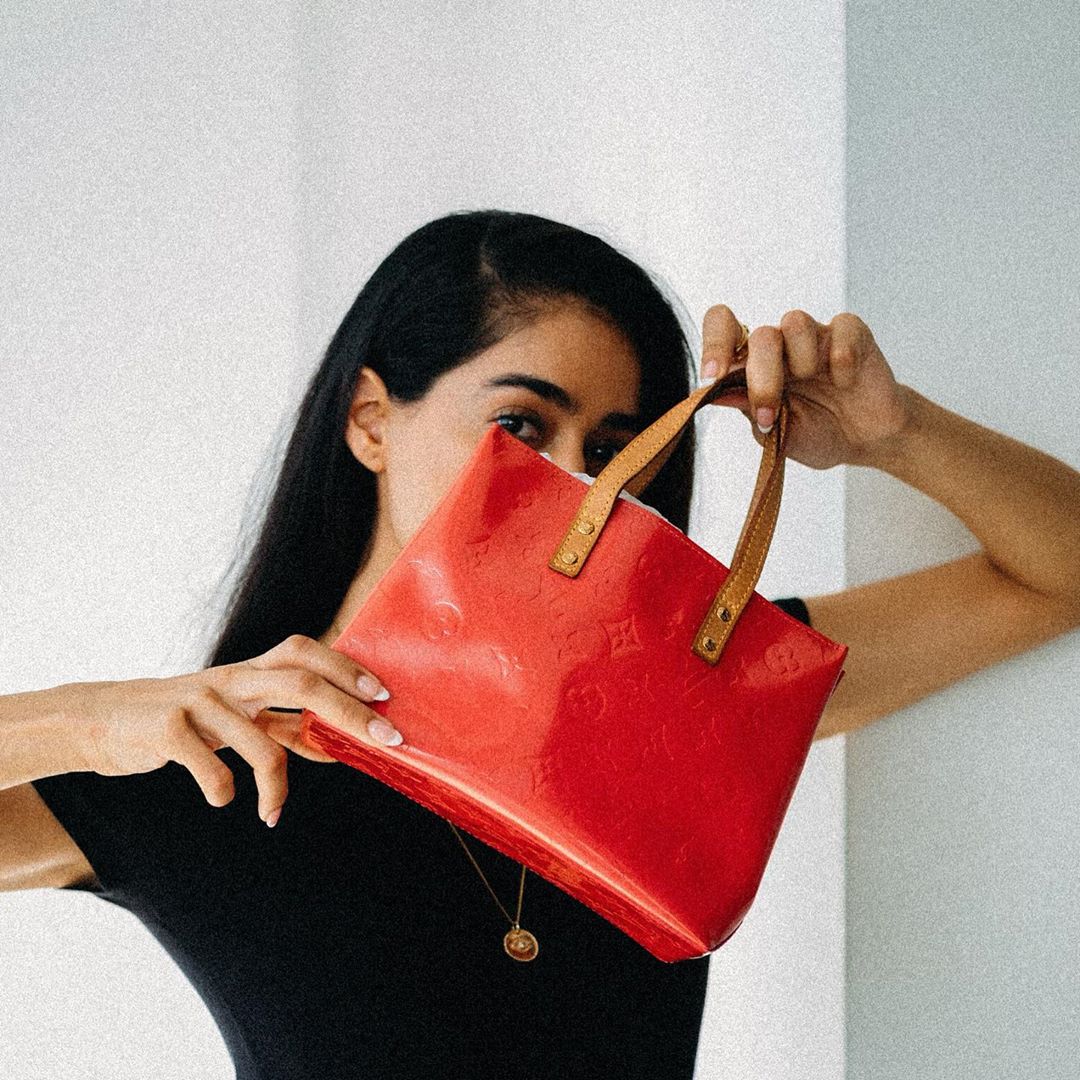 The Salvage Story
Founded by: Afifah Siddique
Instagram: https://www.instagram.com/thesalvagestory/?hl=en
Best Known For: second-hand vintage, boho-inspired and hipster clothes
Red Empress
Founded by: Asu Longkumer and Aesha Merchan, Mumbai
Instagram: https://www.instagram.com/redempress.label/?hl=en
Best Known For: Colourful, vibrant, and intense garments
Aima Vintage
Founded by: Pearl D'souza, Mumbai
Instagram: https://www.instagram.com/aimavintage/?hl=en
Best Known For: 70s and 80s-style retro fashion - Bootcut trousers, psychedelic prints, disco collars and structured jackets
The Local Vintage
Founded by: Sujala Newar
Instagram: https://www.instagram.com/shopthelocalvintage/?hl=en
Best Known For: Camp collars, padded shoulders, and bright prints - all things the 80s and 90s
Lali Vintage
Founded by: Sumiran Chhetri
Instagram: https://www.instagram.com/lalithrifts/
Best Known For: Stylish, boho and chic shirts and skirts curated from hand-picked quality material
Carol's Shop & Tea Room
Founded by: Carol Humtsoe, Nagaland
Instagram: https://www.instagram.com/carols.shop/?hl=en
Best Known For: Pastel summer dresses and floral shirts and blouses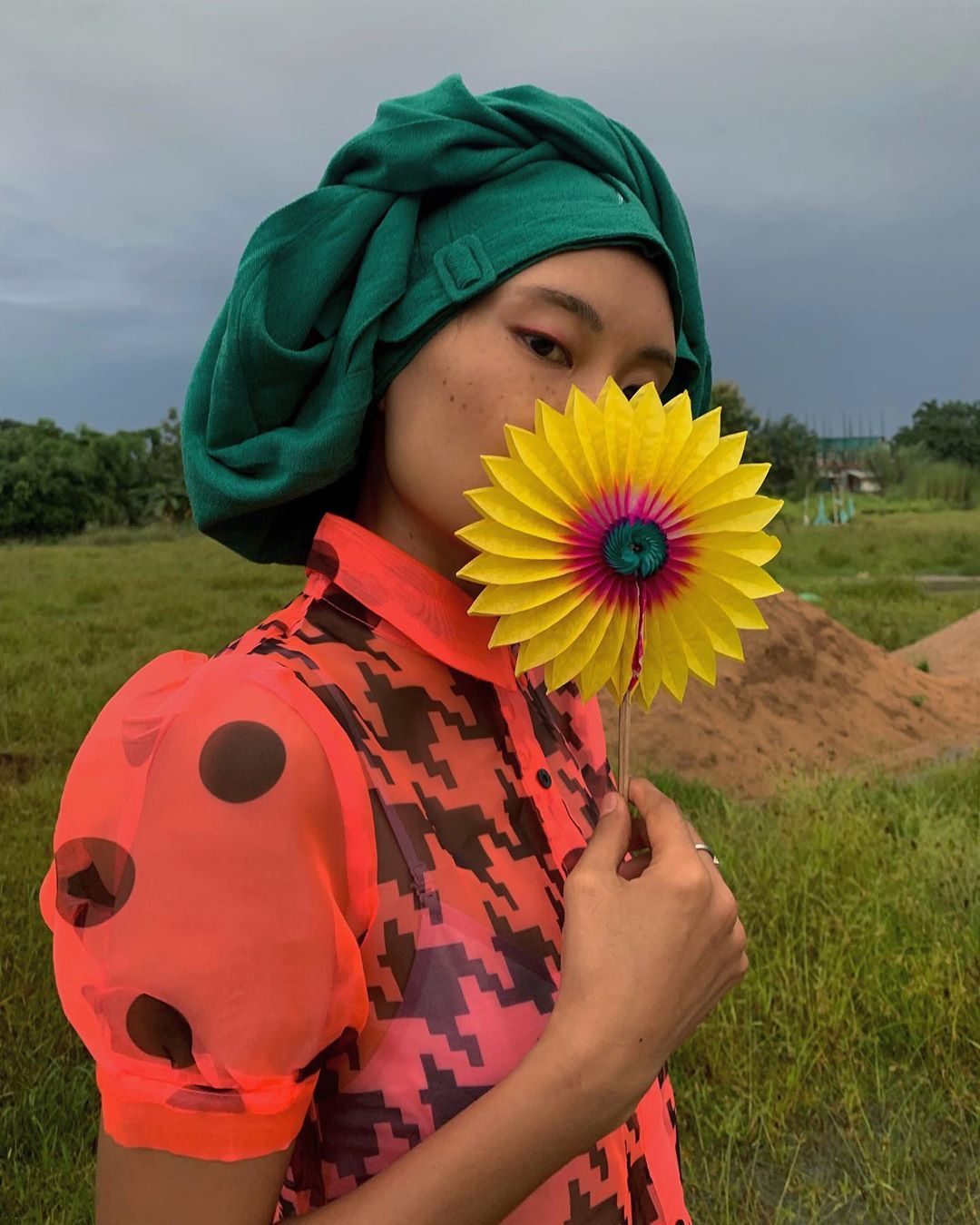 Collections Reloved
Founded by: Nikita Almeida, Bangalore
Website: https://collectionsreloved.com/pages/our-story
Instagram: https://www.instagram.com/collectionsreloved/?hl=en
Best Known For: Curated fashion items that are nearly new (sometimes brand new but never used) including handbags, clothes and accessories
Ciceroni's Preloved Garage Sale
Founded by: Neha Sheth, Ahmedabad
Website: https://ciceroni.in/ahmedabad
Instagram: https://www.instagram.com/ciceroni_ahmedabad/
Best Known For: Luxury brands and handloom saris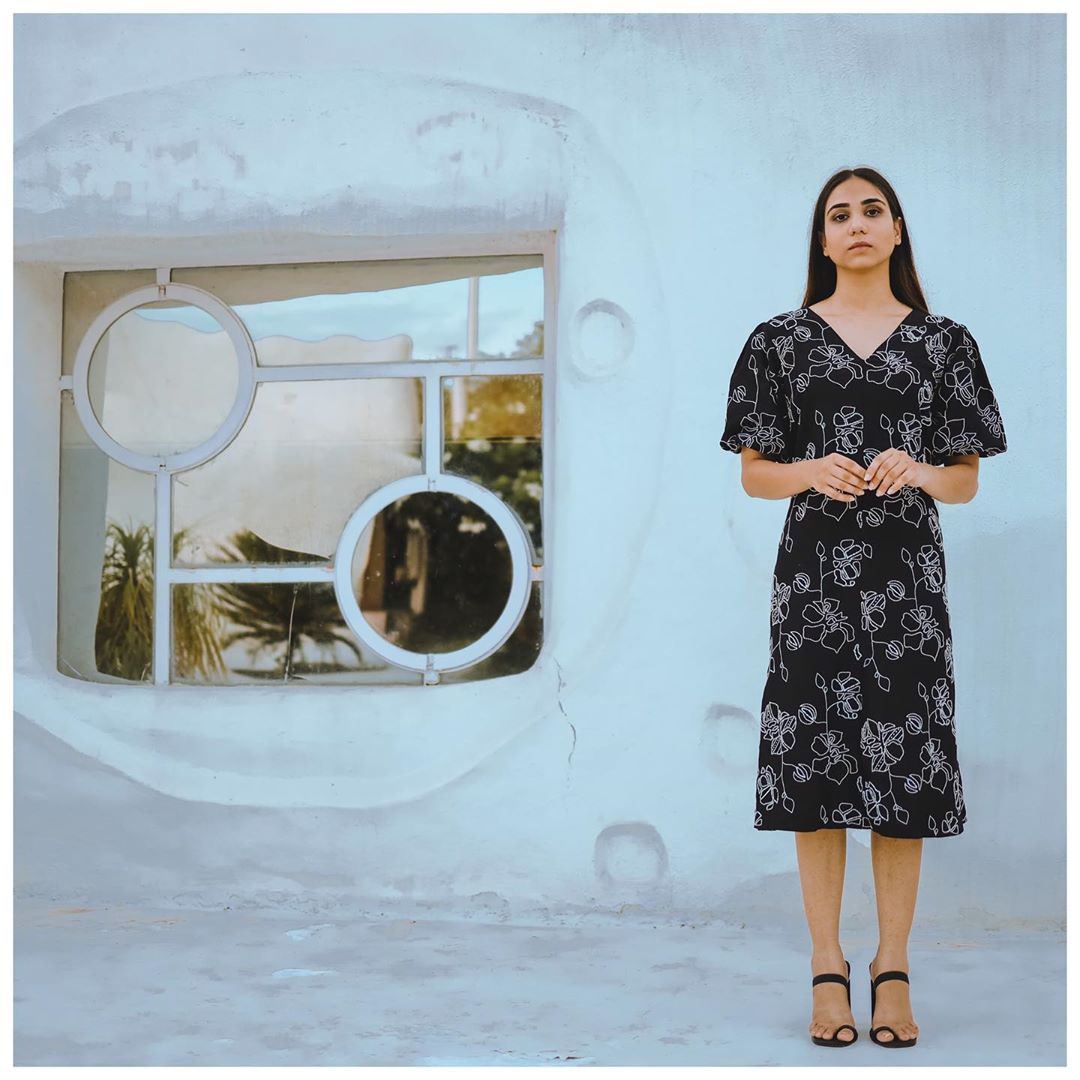 Refash
Founded by: Akanksha Kaila Akashi
Website: https://refash.in
Instagram: https://www.instagram.com/refash_/?hl=en
Best Known For: Upcycled fashion, quirky reworked denim jackets and kimonos made out of preloved saris and headbands made out of fabric scraps.
Apart from our personal favorites, here's a list of incredible passion turned into Instagram Businesses that you can check out to go (online) thrift shopping and amp up your wardrobe:
Let us know your favorite local thrift shops in the comments section below and we might just plug it in! :)
Write, Record and Answer! Consume Unlimited Content! All you need to do is sign in and its absolutely free!
Continue with one click!!
By signing up, you agree to our Terms and Conditions and Privacy Policy.