How to Entertain Your Kids in Summer?
7

minute
Read
Gone are the days when summer would mean walks in the park, fun in the sun, beach holidays and trips to Disneyland. Owing to the strange and unprecedented times we're living in; we have no choice but to stay indoors. While most of us seem to have our work commitments keeping us busy, kids seem to be fed up. Though home-schooling and online classes kept them occupied in the past one year, parents are slowly starting to wonder how they can entertain their kids in their summer vacation. In the "new normal" stepping out can be scary, thus, you've got to think of indoor activities for kids that will keep them occupied, happy and entertained in their dwellings.
7 Activities to Keep your Kids Entertained in their Summer Vacation amidst Lockdown
As a parent, juggling between household chores and office work can be quite a task. However, you have to remember that these are the crucial years in your child's life. The way you groom them now will have a significant impact on their social, mental and physical development later. Don't just allow them to reach out to their gadgets to keep themselves busy. No matter how hectic your schedule is, use your downtime to plan meaningful summer activities for them that will keep them entertained, empowered and educated.
If you're hitting the wall devising fun activities for your kids, fret not! We have compiled a list of things to do with kids of all age groups and varied interests.
Let's get started!
Nurture a Hobby
As a parent, make the most of this period. This is the right time to tap your child's passion. During the initial few years in their life, they often don't know what excites them. The best place for you to start is by making a list of their interests. Once you've identified relevant hobbies, introduce them into your child's life on a regular basis. Give them the freedom to explore the hobby completely. Some of the common hobbies most parents introduce include dancing, singing, reading, painting, arts and crafts, science experiments and cooking. Remember, don't ever entrust a hobby upon them. Keep the process slow. Test several times before enrolling them in any professional classes. If your child is making progress, it's a good sign. Some hobbies last into adulthood as well.
Involve them with Everyday Chores
Adulting and parenting means wearing many hats. You're required to cook, clean and entertain your kids. Well, the good news is that you can involve your kids with helping around the house. Kids aged 3-7 years are often seen imitating their parents. Use this to your advantage and engage them to participate in domestic chores. Remember, the number one rule here is – no strenuous work. Don't expect them to dry a bucket full of clothes or wash a sink full of dishes. The main idea behind seeking a child's help around the house is to contribute to their emotional and cognitive development, and to ensure their general and fine motor skills are exercised.
Make the activity as kid-friendly as possible. Your kids can help by washing vegetables, helping you keep the laundry away, drying small clothes like handkerchiefs and socks or cooking their evening snack. You can also incentivise them with a reward if a task is completed on time.
If you plan to involve them in daily kitchen activities, make sure you get plastic rolling pins, knives and utensils that won't be too heavy, sharp or cause any accident. The aim is to have fun.
If you plan to bake some cookies, maybe you can take their help in shaping them or cutting them with a cookie cutter. When you involve them in daily household activities, they're less likely to become picky eaters or messy kids as they grow up. Another parenting tip – appreciate your child's help. Don't expect them to always do things the right way.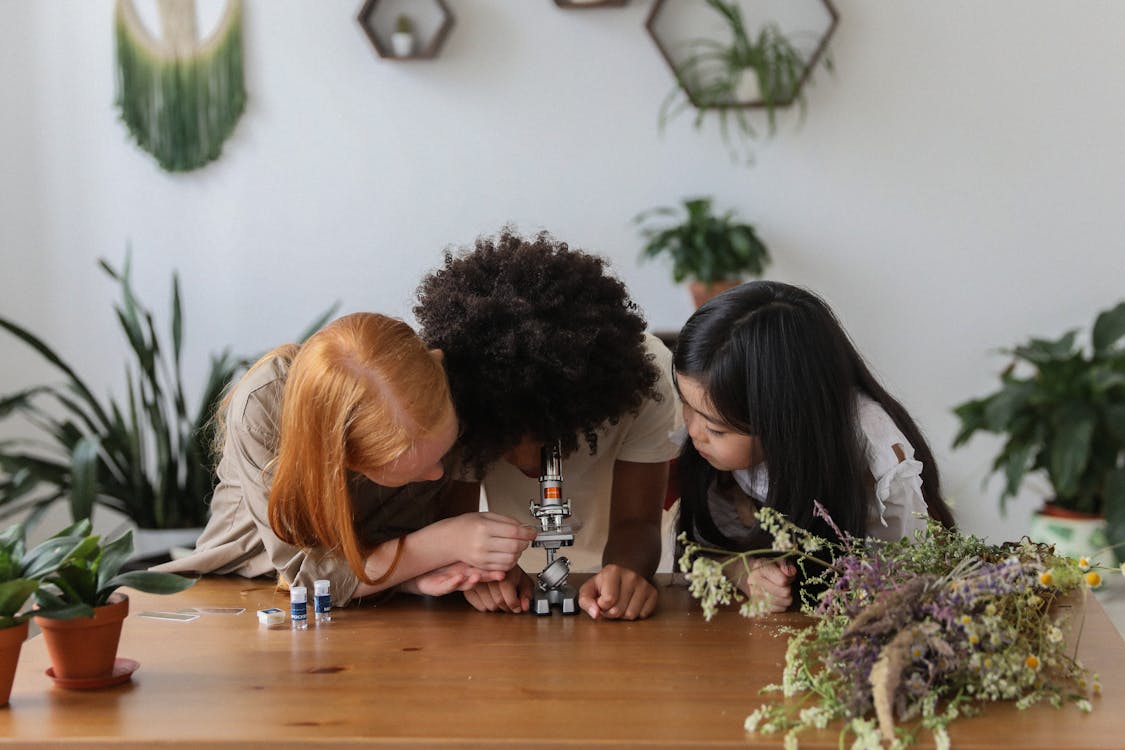 Get them Close to Nature
Staying home can be a challenge for both parents and kids alike. To get your daily dose of fresh air and vitamin D, spend some time outdoors with your child without leaving the house. Most homes these days have balconies, terraces and home gardens. Make the most of these magical spaces. Teach your child how to water houseplants, pick herbs or sow seeds. Getting them close to nature can seriously lift their spirits. It is also a great way to strengthen and enrich the bond with your child.
You can plan a germination activity for your kids. This is a great way to help them develop a green thumb. Teach them how to grow a fenugreek plant, hydroponically.
You'll need:
Fenugreek seeds
Cotton balls
Potable water
A bowl/plate
Method:
Soak the seeds overnight. Place cotton balls on a plate and spray them with water. They should be damp and not too wet. Sprinkle/scatter the seeds all over the cotton and let it sit in your balcony or on your terrace. Within 2-3 days, you will see the seeds germinate. Ensure it is always moist. Once you see the leaves develop, keep them in indirect light for better plant growth. Your baby, chemical-free fenugreek leaves are ready to be consumed.
This summer activity can truly make a kid happy. Nurturing a plant instils a sense of responsibility in them. Once you teach them the process, they will be more eager to water it and care for it the whole day. You could add some more flair to the activity by asking them to name their plant.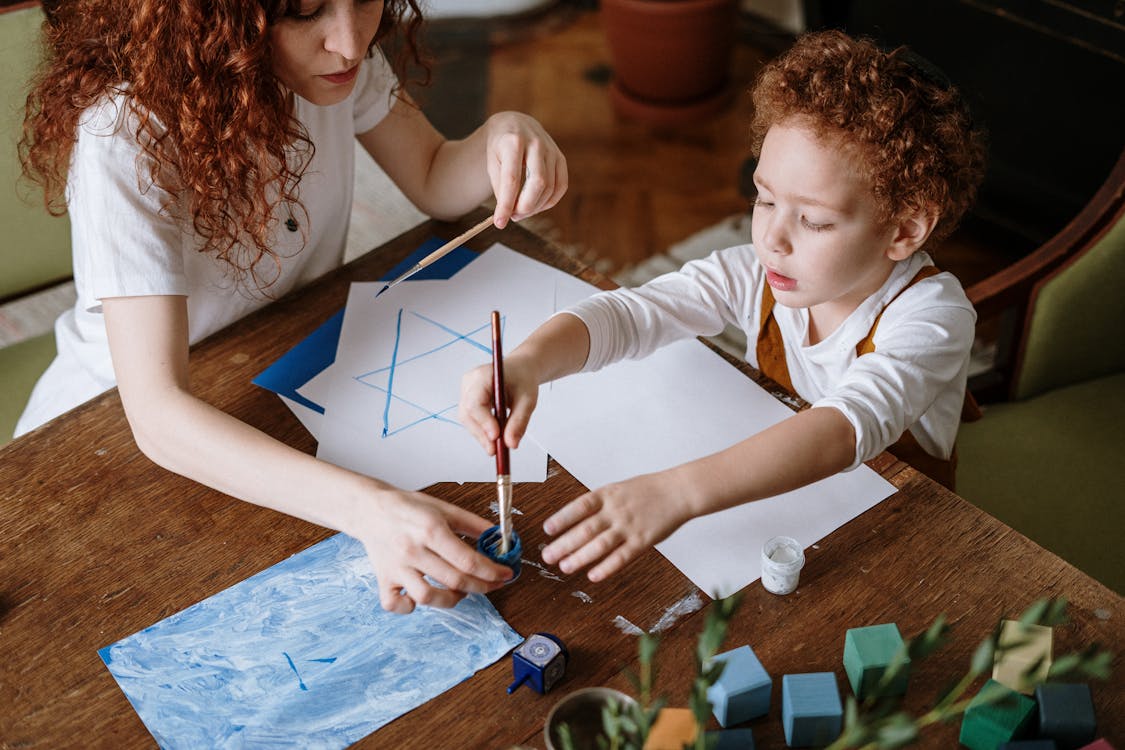 DIY Time
Wondering how to unleash your child's creativity skills? How about exploring some DIY activities with them? For a long time now, parents have been using arts and crafts for kids as a way to keep them occupied. Get them painting supplies, canvas, card paper and other material for them to explore their artistic skills. They can make greeting cards for their loved ones, origami and other DIY household items. They might create a mess but think of it as an opportunity for them to get their creativity flowing. Other DIY ideas include string painting, vegetable painting and leaf painting. Here's an absolutely fun DIY craft your child will enjoy doing:
You'll need:
Large paper plate
Scissors
Paint
Colourful paper
Glue
Black marker
Method:
Start by painting the plate any colour of your choice. Allow it to dry completely. Cut a small triangle out of the paper plate. It should resemble a pizza wedge. This cut out will be used as the fish tail and the opening will be the mouth. Glue the tail. Next, use the craft paper to make a white eye and fins as per the colour of your plate. Your paper plate fish is ready. It can be used as a cute wall hanging in your kid's room.


Play Innovative Games
While planning your kid's activities for summer, make sure you include a game hour in their routine. All work and no play can be boring. Plan innovative games in which adults can participate too. However, make sure the games don't require the use of any kind of technology. Owing to the rise in online classes, kids tend to sit in front of their iPad, tablets and laptops all day. Use this time to shift them from this monotonous routine.
It's all the best way to help them cut down on added screen time. Games that will exercise the brain are ideal. Jigsaw puzzles, brain games, crosswords, word games and logic puzzles are the best way to improve your child's reasoning and critical thinking skills. Board games never get old either. The classics such as Ludo, Pictionary, Snakes and Ladders, and Scrabble work wonders with kids. You can also help them build structures with Lego toys or organise fun treasure hunts for them over the weekend.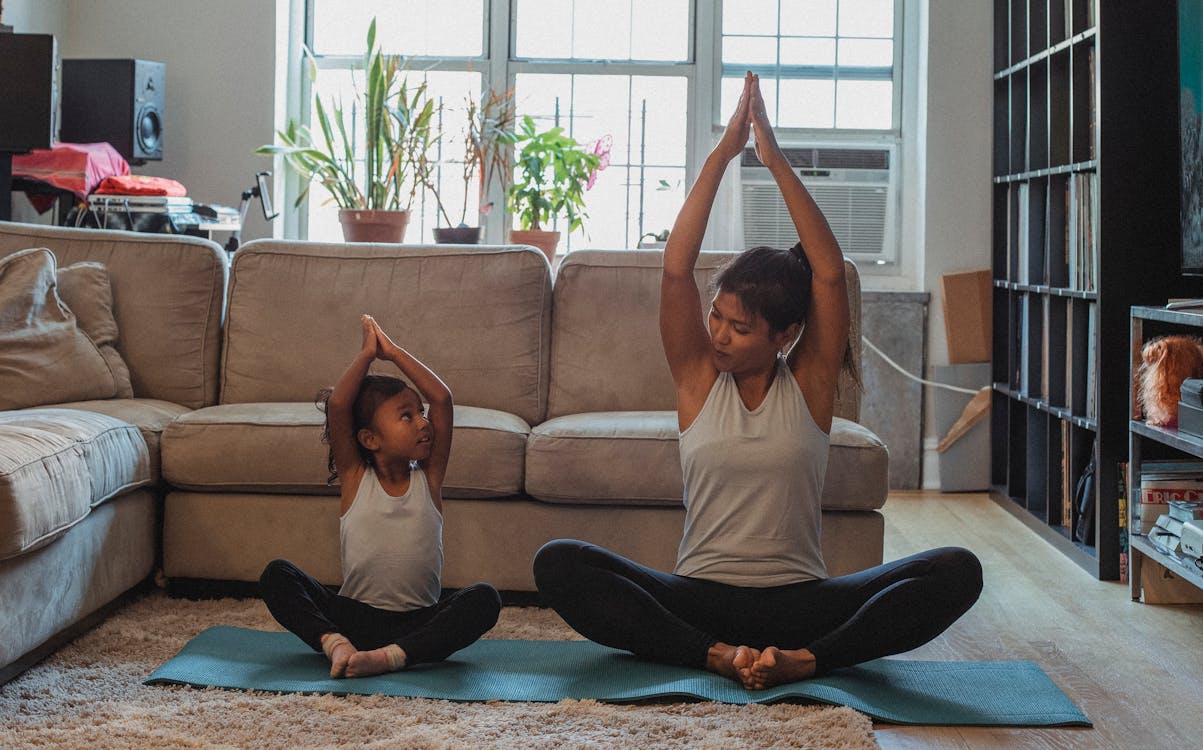 Exercise & other Fitness-related Activities
With parks and playgrounds being closed, kids are increasingly missing out on physical activities. Make sure you engage them in some form of indoor physical activity during their summer vacation. Create a routine for them and make it a point for them to exercise at least for 30 minutes each day. This will instil a sense of self-discipline in them and enhance their ability to focus on things better. The activities you could try include spot jogging, yoga, jumping, planks, squats and other strengthening exercises. This will release the stiffness of the muscles in the back and neck. They will not just feel fitter but also more enthusiastic to take on the next day.
Learn a New Language
Learning a new language is much easier for your child when they're young. As a parent, if you want them to learn a certain foreign language, summer vacation is the best time. French, Spanish and Mandarin are great tertiary language options. It not just opens up new horizons for your kid but also has multiple cognitive and social benefits. There are plenty of apps, online classes and resources that will help your child learn with ease. Most of these classes are for 45 to 60 minutes per day. They use games and various activities to make learning fun for your little one.
During a time when kids are away from their peers and friends, a parent has a crucial role to play. These are some of the things to do with kids at home. Quarantine, lockdown or summer vacation doesn't have to mean boredom. Chalk out a daily routine for your child that will not just keep them busy but also stimulate their growth mentally, socially and physically.
Know of any other fun summer activities for kids? We'd love to know in the comments section below.
Write, Record and Answer! Consume Unlimited Content! All you need to do is sign in and its absolutely free!
Continue with one click!!
By signing up, you agree to our Terms and Conditions and Privacy Policy.