LinkedIn 101: The Ultimate Guide to Building a Strong Profile in 2021
7

minute
Read
There are no two thoughts about the fact that the coronavirus pandemic has transformed the way we live, work and socialise. In-person interviews are now passé. Today, companies are sifting through several LinkedIn profiles, short-listing candidates and then conducting virtual interviews via Skype or Zoom. The time and age we're living in has made it increasingly important to put our best foot forward especially on job search portals and professional networks. Thus, the need of the hour is to pandemic-proof your LinkedIn profile.
By giving it an overhaul, you will be able to highlight your most important skills and ensure it catches the eyes of hiring managers and recruiters. No matter which stage you're at in your job search journey, you'll always need a strong LinkedIn profile that pops and drives results. If the pandemic has left a void in your profile, don't get intimidated. There are several strategies to reshape your LinkedIn profile and ensure the job search journey is less daunting.



Creating a Stellar LinkedIn Profile – Personal Branding Tips, Secrets & More
Whether you're a first-time job seeker, freelancer, seasoned marketer or company founder, we're here to discuss the secrets to building a LinkedIn account that will drive positive outcomes. Remember, it is your personal brand. The way you project it speaks a lot about you, your past experiences and your skills.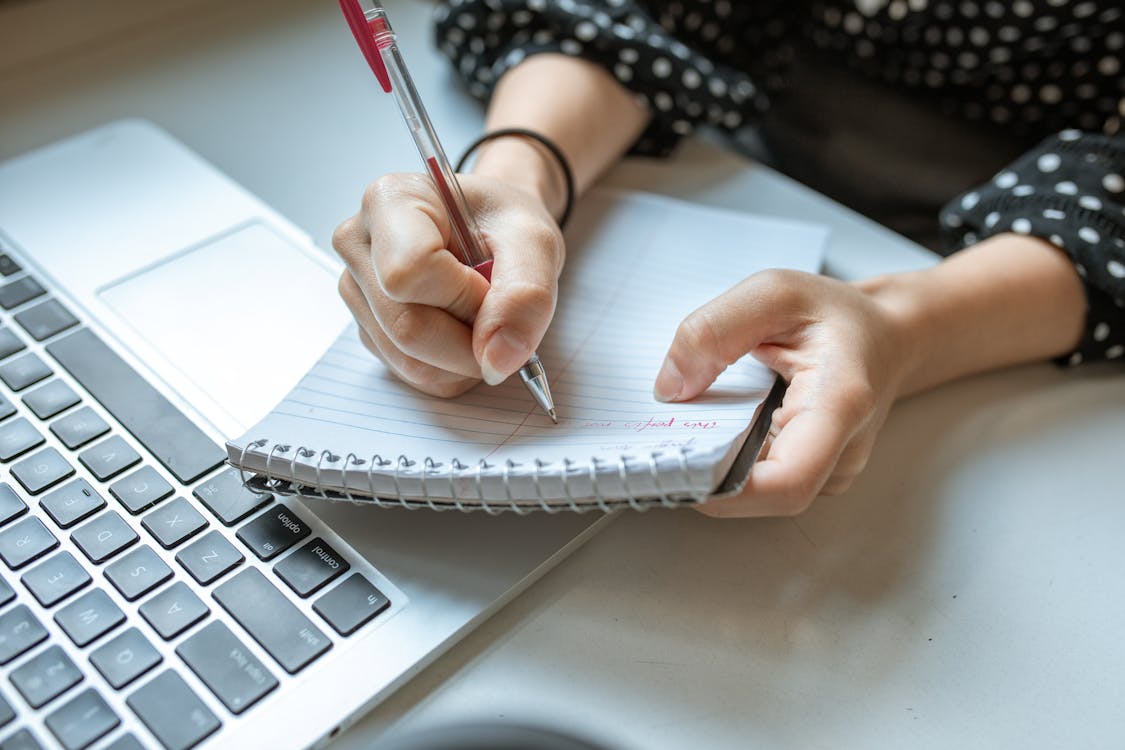 Begin with Preparation
Think of building your LinkedIn profile as one big project. A common mistake most newbies make is that they create an account and then wonder which fields they have to fill. If you want to make it accurate and compelling, start by collecting the content you will require. Over the years, we all have created several hard and soft copies of our resume, right? Look for these copies and ensure you have them at hand. It can be your CV/resume, employment history, bio or anything else. Tweak this information and use it to fill the different fields on your LinkedIn profile. Also, remember to customise your URL. This will make sure you're found.
Write a Personal Tagline/Compelling Headline
When you are crafting the content for your LinkedIn profile, think of yourself as a product. Just how brand managers would do anything to ensure their product sells, you too will have to be your own advocate. Your LinkedIn account is your brand. You have to ensure it's found and put it in front of hiring managers. You don't have to brag about what you can bring to the table. Instead, you have to choose the right words that describe you and your profession. SEO matters. Thus, find relevant keywords.
Think of the headline of your LinkedIn profile as the headline of an ad. It is positioned right below your name and is often the first thing visitors read. A common mistake people make is that they add their email address here. Refrain from doing that. Remember, you have 120 characters to work with. Instead of just listing your job title, highlight what you do and how you've been a value addition to your company. Also, feel free to use figures. While writing a headline, keep your target audience in mind too. Are they clients, industry peers or head-hunters? Ensure you use the space wisely and be specific. Here's an example:
Freelance Content Writer helping clients with ideation and creation of compelling content. Successfully published 100 blogs.
Use a Professional Image
Don't use LinkedIn to show off your pet or your significant other. It's a professional network and there is some code-of-conduct you've got to follow. The profile picture is generally a headshot. It's a 500x500 pixel image. 80% of the frame should be your face. Avoid selfies or cropped images. Ensure it represents the "professional you". A lot of people use their passport picture which is still acceptable. If the image is dark or grainy, you could even fix it using an editing app.
A lot of people don't know that you can add a cover photo on LinkedIn too. However, it's not mandatory. In case you do add one, use something that matches your profession or personality. It could also include a CTA (email address, phone number). Get creative and make your page grab attention.
Think of your Summary as an Elevator Pitch
The about or summary section is the most important part of your LinkedIn profile. This is where you can make or break an impression. Unfortunately, a lot of job seekers don't take full advantage of this section. It's the place where you tell your story. Think of it as a longer form of the headline. You have 2,000 characters to prove your point. Don't simply follow a standard, chronological form to list out all your achievements or past positions. The 'experience' section on your profile will anyway convey all this information. The summary should make people feel like they know you. Don't make it seem like a photocopy of your resume/CV.
All your target group wants to know is how you can make a remarkable difference to their brand/organisation. Attention spans are short these days. Thus, craft an interesting summary that would engage readers. Be creative and add a touch of personality to your achievements. The first couple of lines matter the most. It's like the star of your summary.
Always write in first-person, and as you do this, weave together your accomplishments and accolades. If you've won an award, make sure you highlight that as well. Hiring managers don't just want to see what you know. Instead, their main focus is how you can transform their company as a potential hire. Another important personal branding tip to keep in mind is to focus on SEO. Ask an SEO expert to dig out all the relevant keywords that fit your profession. Don't use all. Select a few and use them towards the end of your summary as hashtags. If you feel like you're incompetent to write the summary of your LinkedIn profile, you could even hire a professional resume writer who has the required expertise.
Explain your Experience
If you've been itching to pull out content from your resume or CV for your LinkedIn profile, now is your chance. As you scroll down the summary section, you'll find a place which will ask you to list out your experience (s). Don't just use it to share what you've done but instead how well you've done it. Based on how long you've been working, you can add past as well as present positions. However, the secret of every strong LinkedIn profile is not listing out every job you've had. It's important to exercise caution and be selective. If you're a seasoned marketer, including the details of your 1-month college internship won't really matter. However, if you're a new job seeker, it will.
For each experience you add, use three or four interesting bullet points to let the reader know what your exact job was. Use specific adjectives or verbs (managed a team) to show what you accomplished in each position. For example, if you are a marketing/sales person, it's a good idea to mention the sales target you achieved for your company. These little details matter and catch the eye the most. The experience section is all about demonstrating the impact you've made.
Another LinkedIn secret is adding multiple titles under one job. If you've served a company for five years plus, you've obviously been promoted, right? Mention those job titles. This will give the recruiter an impression of how you've grown and evolved in a company.
List out your Skills
Whether you like it or not, LinkedIn will ask you to select your skills even before you get started. A good practice would be to list your top ten skills. No matter how subtle a person you are, pointing out your skills will make recruiters and search engines happy. It's a way in which people will find and remember you. If you're proficient in using a particular software or have some skills/talent, list them out. Also, it's not necessary that all your skills have to match your profession. For example, if you're a content writer, you may be good at using Adobe Photoshop too. Recruiters are often on the lookout for candidates who wear more than one hat. Thus, any extra skills are always welcome.
Include Volunteer Work, NGO-related causes & CSR Activities

A LinkedIn survey reveals that volunteer experience can give candidates a competitive edge with hiring managers. If you've participated in any kind of volunteer work or CSR activity, fill out the applicable fields. It only shows the recruiter that you're willing to go an extra mile for their company too.
Finishing Touches
Now that you're almost done with setting up your LinkedIn profile, don't expect recruiters to reach out to you overnight. It is a process. Start making connections, ask for recommendations and post something newsworthy (in the form of a status or blogpost).
A common mistake most people make is that they keep their LinkedIn profile inactive after setting it up. Don't do that. If you want quality leads to come your way, stay active. It's like any other social networking site. You could also join groups on LinkedIn. It's a great way to meet new people and share ideas.
Lastly, when you're done with all these finishing touches, remember to make your profile public. Check if it is conveying your personal brand statement. Once you're done with this, reach out to brands or wait for recruiters to get in touch with you. A strong LinkedIn profile is that which is up-to-date and brings out the best version of you.
Write, Record and Answer! Consume Unlimited Content! All you need to do is sign in and its absolutely free!
Continue with one click!!
By signing up, you agree to our Terms and Conditions and Privacy Policy.