Organize Your Kitchen like a PRO!
6

minute
Read
By Ruchi Sharma
Getting the maximum out of small spaces is definitely a task. And more so when the small space in question is your very own kitchen! You remember the movie, Mission Mangal? How fascinated we were to see the scientist Varsha Pillai (played by Nithya Menen) pull out those dining table, chairs etc., all out from one room! Of course, we can't become satellite engineers for pulling off that feat. But the thing that we all can do is don that hat of the interior designer hidden in us and look at our kitchen from a new angle. You can take some inspiration from the two blogs- 'Kitchen Organizers for Anything and Everything' and 'Kitchen Organisers that help in being Space Efficient', that have an array of things that you can buy for kitchen organisation! Here in this blog, we got some little tips and hacks that go a long way in ensuring you get the maximum from those little areas. Let's get to sorting those messy kitchens and build back our sweet stress buster cooking area!

Stretching Cabinets to the Ceiling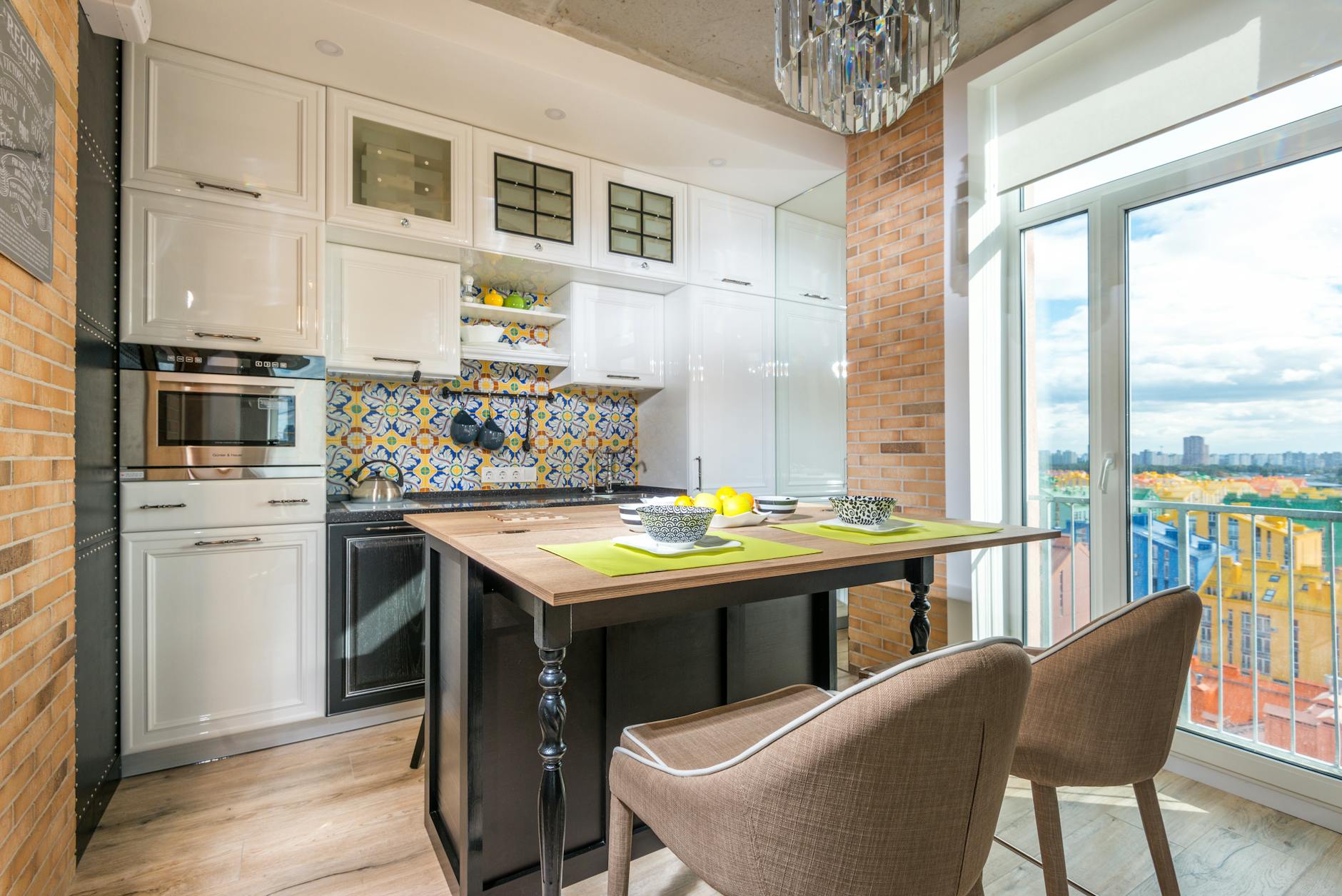 You can actually stretch the cabinets right up to your ceiling! Now you would be thinking that it is totally useless to have such high cabinets! But you can use those high cabinets for storing your cutlery or other kitchen essentials that you don't use very often. All those party dinnerware or special occasion items can go up there. Though don't forget to invest in a good foldable ladder to reach those items!
File Holders Kitchen Hack
Pic Source: Pinterest
Did you know file holders are an amazing utility for storing your kitchen things like bottles? You can place them under your kitchen sink and have your essentials stored at one place that too without the fear of bottles made of glass breaking.
Bags Storage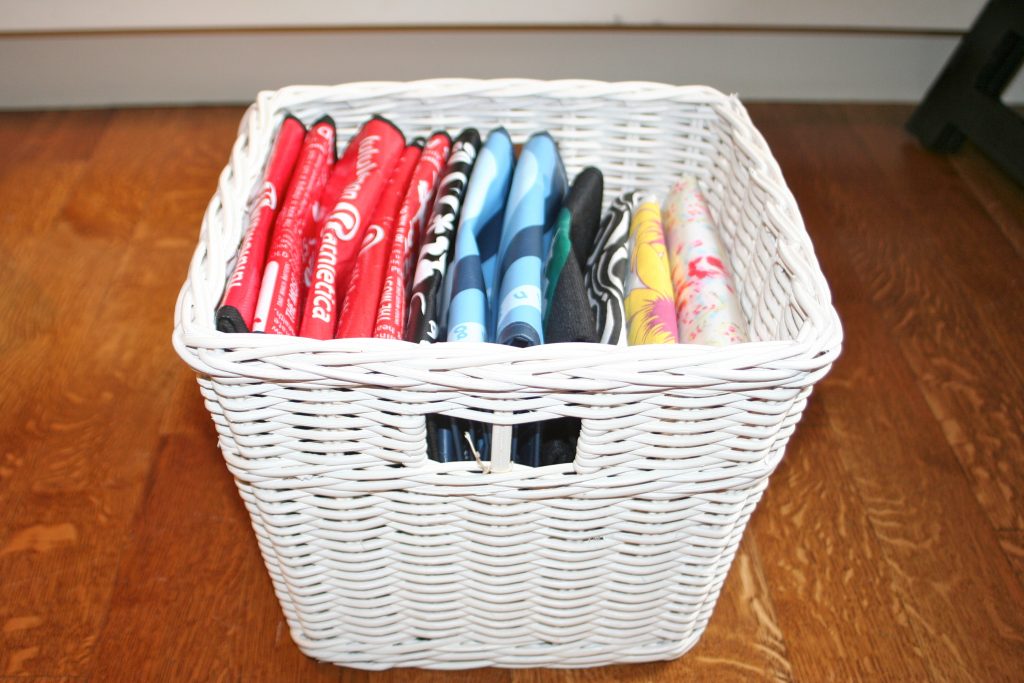 Pic Source: modernparentsmessykids
We all need recycled plastic bags or other types of bags for shopping groceries or to get our pantry items from the market delivered in. But leaving them scattered all over can really mess up your kitchen. It's best to sort them size wise and assign a cabinet area where a basket is already present for you to store them in.
Cooking Caddy
Pic Source: Amazon
Get a cooking caddy for convenience. All you need to do is place essentials like oil, salt, pepper, sugar etc. in it and keep it in a corner or away in a cabinet while you are not cooking. You can then place it on the countertop according to your convenience while cooking. You can even change the items in it as per the cuisine!
Pull Out Pantry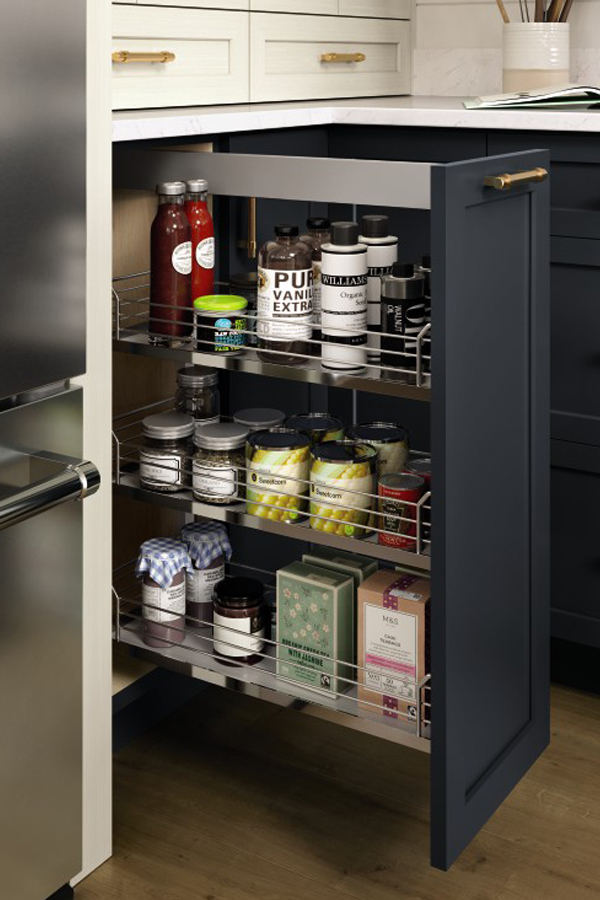 Pic Source: Kitchenkraft
These require some setting work from a professional but they are an amazing solution & totally worth it. They are basically a type of kitchen cabinet rollout, where the cabinet actually pulls out and you can easily access the pantry items without the need to take out the things placed in front first and then accessing the things at the back.
Cabinet Divider
Pic Source: Amazon
Crowded cabinets and drawers are a headache. You can buy cabinet dividers and drawer dividers as well. You can even think of investing in those specialized modular drawers that can not only work out as space-savers but give you a dedicated spot for different types of your knives and spoons. Turning one shelf into two by using dividers is again a great solution.
Under the Sink Storage
Pic Source: Amazon.com
If you don't have a dishwasher already installed under the sink, your space is really left neglected, you can choose from an array of storage options to best utilize that space or meanwhile use the file holder hack for better organisation!
Built in Appliances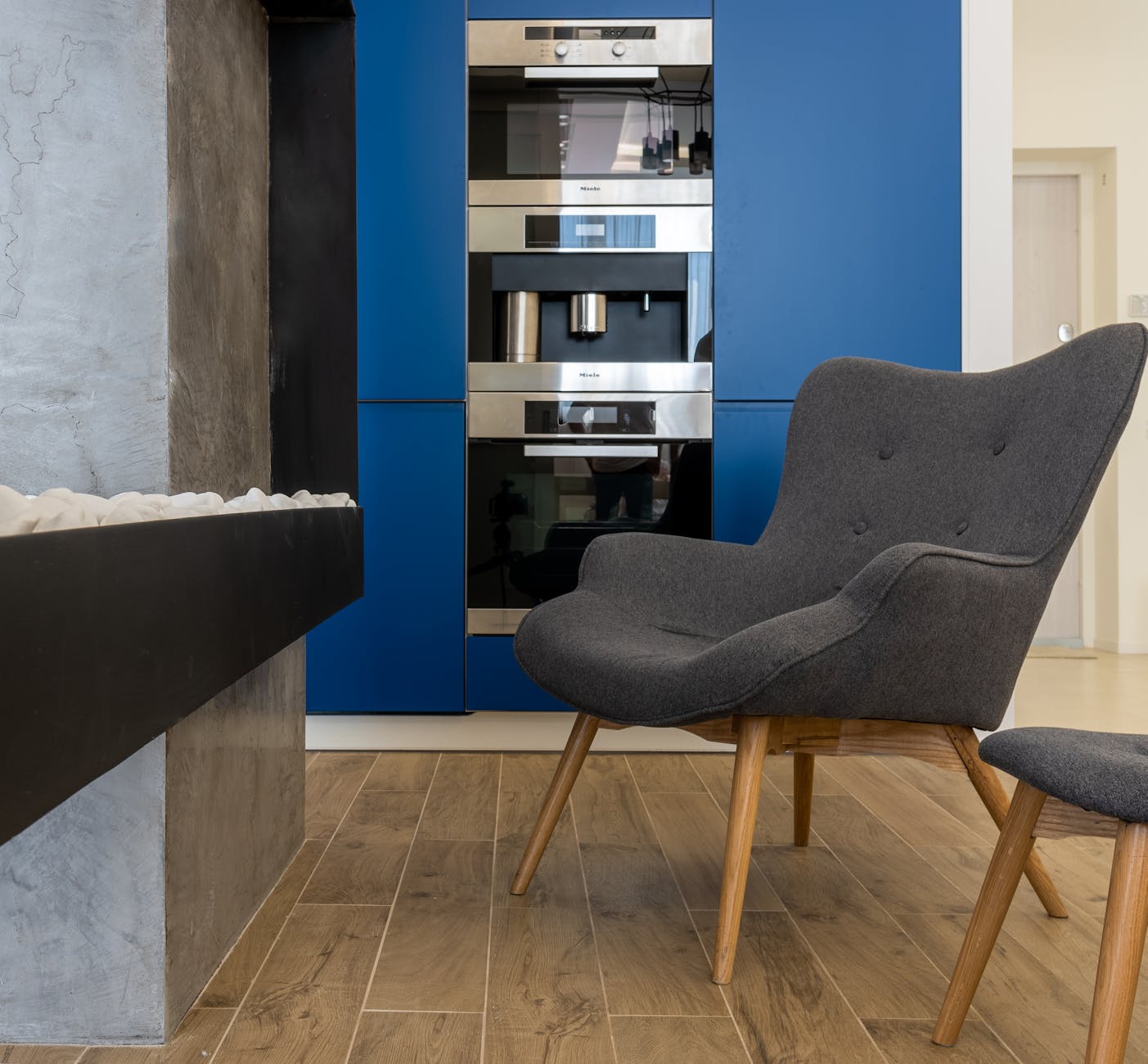 Though this one is a big investment and requires you to literally revamp your whole kitchen, but it is definitely worth it if you are tight on space. Built-in appliances like oven, dishwasher etc. not only save so much space but also makes your kitchen look neat and classy. What's more? You also enjoy cooking as all your appliances get super handy!
Clear Storage Containers/ Stackables
Pic Source: Amazon
Use clear containers for easy identification of products. That way, you won't need to open each lid to check what's inside. Further investing in containers that are stackable ensure that your cabinets are used to the best of their limit and at the same time your food containers do not fall all over each other.
Label Markers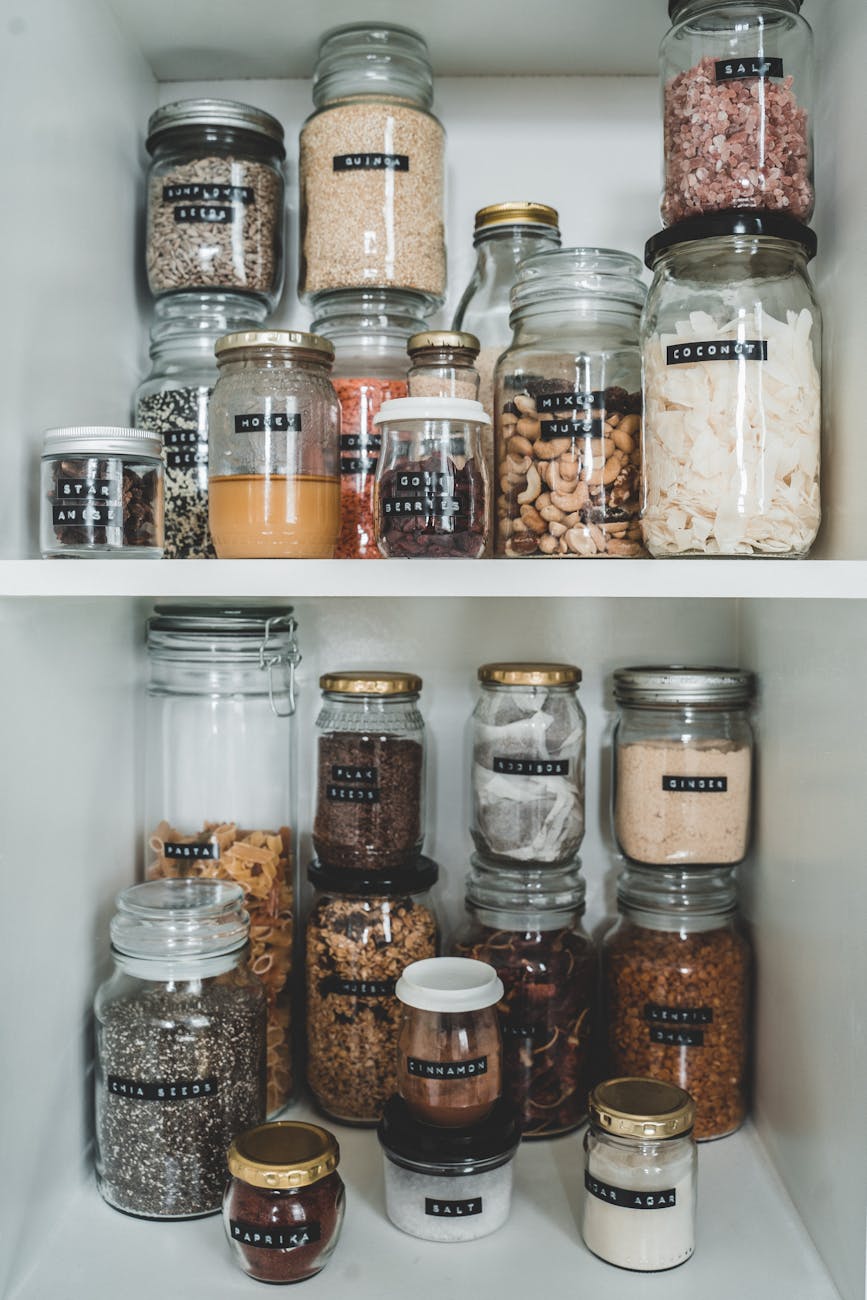 Though it may seem kiddish but putting up labels on storage boxes or even cabinets help a long way. Not only will they help you to keep your things at designated places but also ensure you never spend hours searching for some particular pantry item in your kitchen!
Hang it up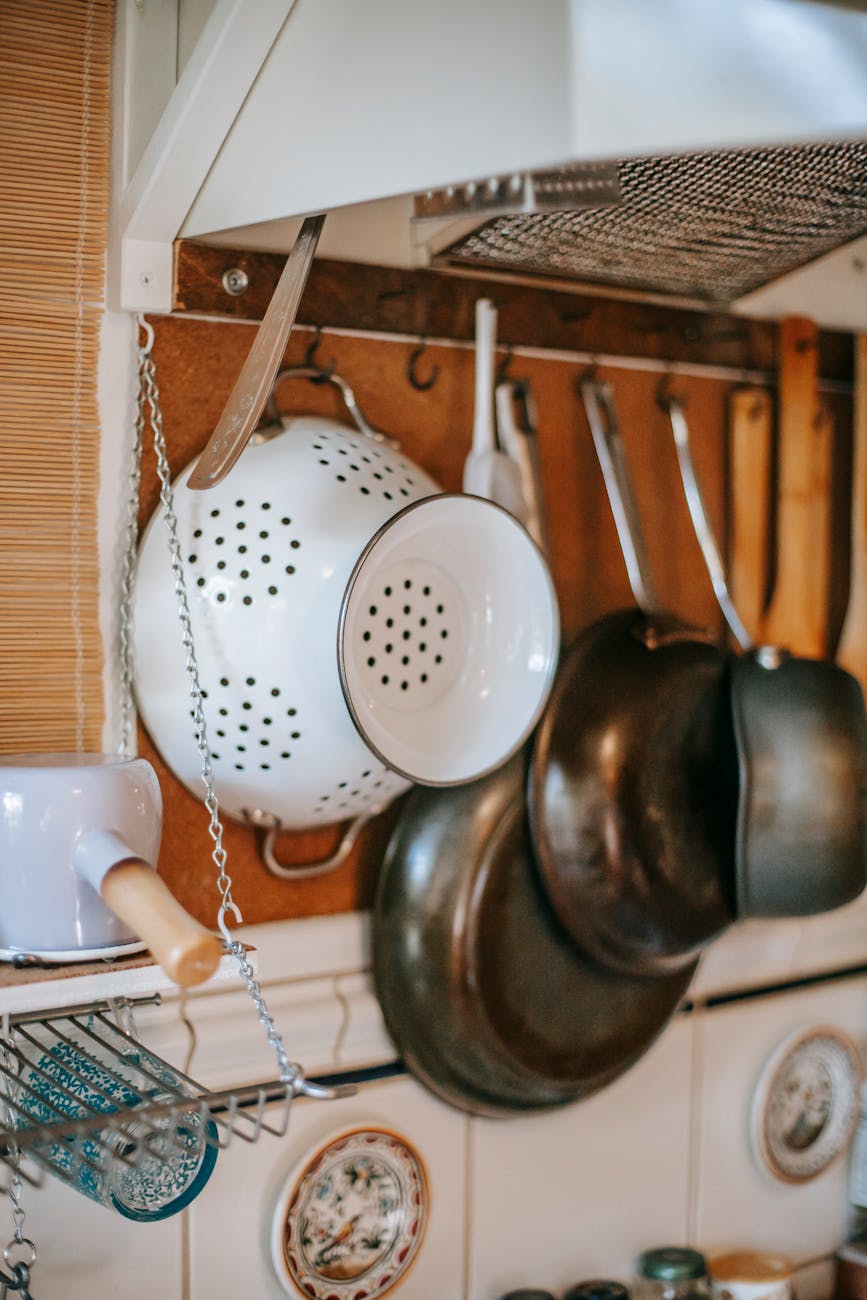 Cutting boards, cups, spatula etc. take up a lot of that kitchen slab space! All you need to organize them is set up hooks on the walls or choose all-in-one shelving unit or under-the-shelf solution to get them all hanging up and at the same time at your hand's reach.
Pull Out Shelves in Cabinets
Pic Source: Ikea
These don't require you to change any major thing in your kitchen at all. These installable expendables can easily become excellent pull out shelf inventory that will let you use the cabinet right to the whole way back without the fear of things getting lost or pantry items getting expired at the back.
Dinnerware in Drawers Instead of Cabinets
Pic Source: Indiamart
Using cabinets for stacking dinnerware may be a bad idea unless the cabinets are all the way up the ceiling and you don't use them often. It's better to stack them in drawers using dividers so that they not only stay put without toppling but also provide you ease of access and best utilization of space.
Build a Dedicated Kids Cabinet
Pic Source: Amazon
If you have kids at home, you understand the pain of the clutter left behind by them when they search for their favourite biscuits or snacks for munching. Also, finding their school water bottles or lunch boxes can become a task in a messed up kitchen. You can dedicate a small part of any closet specifically for them which is in their hand's reach as well. That will solve the issue of not only ensuring their things stay at one place but will also give you a control over what snacks they eat!
We hope you enjoyed some of these tips and hacks and would implement them in your own cooking heaven! Do you have some really amazing tips of your own? Do share them with us in the comments section below.
Write, Record and Answer! Consume Unlimited Content! All you need to do is sign in and its absolutely free!
Continue with one click!!
By signing up, you agree to our Terms and Conditions and Privacy Policy.