Summer-Friendly Makeup Products for Every Skin Type
8

minute
Read
The transition from winter to summer is real. From what we wear to what we eat, everything changes. In the quest of getting ready for a sweltering and scorching summer, our skincare and makeup routine also needs a thorough shake up. Imagine getting out on a sultry day with a face full of makeup. Sounds ghastly, right?
Smeared eyeliner, melting foundation and sticky lipstick can be downright annoying. So, how does one tackle this challenge? Well, don't let the makeup meltdown daunt you. With few intelligent tweaks, and incorporating waterproof formulations and lightweight textures, you can ace the summer makeup game.
Whether it's a romantic beach getaway with your loved one or a stylish summer brunch with your girlfriends, we have you sorted with summer makeup looks that will make you look as cool as a cucumber.
So, girls, it's time to bid the summer-time woes goodbye and get your vanity bag ready with all the summer makeup essentials you'll need to get through the season. We've rounded up a few recommendations that are easily available and won't break the bank.
Let's get summer-ready.
Top 10 Makeup Products to Summer-Proof your Vanity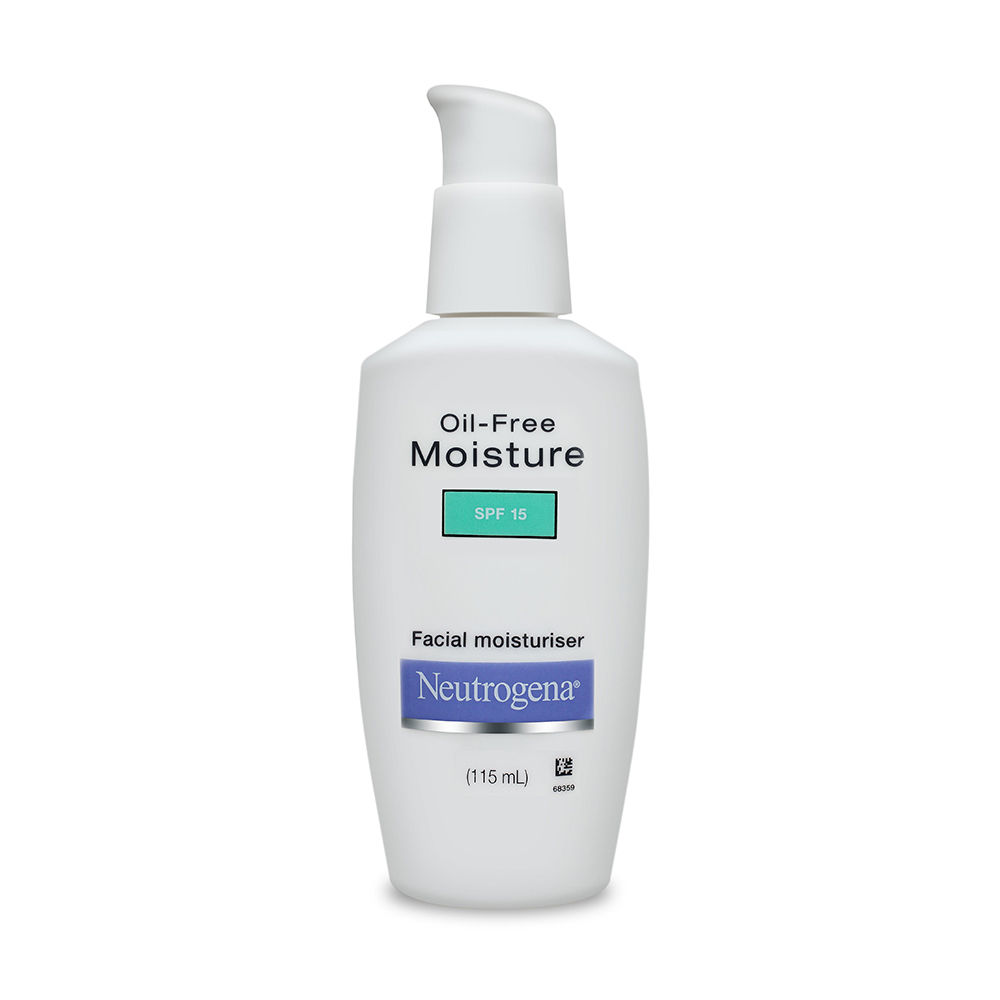 Start with a Moisturiser
A lot of people tend to skip skin prep in the hot, humid months. However, this may be doing more harm to your skin than good. Even if it's summer, don't miss your moisturiser. A water-based, non-greasy moisturiser is ideal. Apply a pea-size quantity of moisturiser all over your face right after your shower. The Neutrogena Oil-Free Moisturiser with SPF 15 is a lightweight formula that suits all skin types. This is just the first product to create a proper base.


Put on a Sunscreen for some UV Protection
While hydrating your skin is important, you also need to ensure you give it a sun-protective barrier. Wearing sunscreen under your makeup is of paramount importance. Choose a light sunscreen that will not weigh down your summer makeup. Ideally, choose something that comes with an adequate amount of SPF. Instead of going in for a cream-based sunscreen, choose a gel-based one. Beauty experts swear by the Lotus Safe Sun Invisible Matte Gel Sunscreen SPF 50. It is a non-greasy formula ideal for combination and oily skin.
Pro Tip: A general makeup thumb rule is to wait for each product to be properly absorbed before moving on to the next one.


Invest in a Primer that will make your Makeup last longer
Before you start creating your summer makeup look, prep your face with a good primer. This step should come right after your sunscreen. To prevent your makeup from melting in summer, you need something that will hold it all together. A good primer does the job. It not just gives a proper base but also ensures your makeup lasts longer. We're absolutely crushing on the Colorbar Perfect Match Primer. It's ideal for humid months since it does not feel heavy on the face and doesn't clog the pores. It's literally the secret to sweat-proof makeup for summer.


Stick-based Concealers all the way
The key to achieve a natural summer makeup look is a great concealer. It not just brightens up your face but also eliminates fine lines and redness. You need something that will blend seamlessly without making it seem that you're wearing too much makeup. Using a concealer the right way will ensure you don't need to layer up too much foundation, to get the right coverage. If you have an oily skin type, use a stick-based concealer. Liquid concealers are a complete no-no. The Faces Ultime Pro Blend Finity Stick Concealer is perfect. If you live in a city where summers are hot and dry, a liquid concealer may work too. The Maybelline New York Fit Me Concealer is indeed a vanity essential.


Swap the Foundation for a BB or CC Cream
No, we're not kidding! In summer, a general thumb rule is 'less is more'. You don't need to be all caked-up. Instead, all you need is a BB or CC cream that gives the right amount of coverage. The best part is that it doesn't even feel heavy on your skin. If you've prepped your skin right, the BB cream will just glide without making it feel greasy. The Ponds White Beauty BB+ Cream SPF 30 is a lightweight formula that instantly brightens up the skin, covers dark spots and gives adequate sun protection. It's so natural that it won't even feel like you're wearing makeup. However, if you're one of those who needs a foundation all the time, Maybelline's Fit Me Foundation range is super light. They have 17+ shades to suit every skin tone. It not just gives a natural summer makeup look but also mattifies the skin.


Seal the Deal with a Mineral Power/Loose Powder or Compact
Once you've applied your BB cream or foundation, you've got to seal the deal with a touch of mineral power or loose powder. It will not just brighten up your face but also ensure your makeup stays in place for a longer duration. Keep it light and don't apply too much otherwise your skin might look blotchy. Beauty experts swear by the Physicians Formula Mineral Wear Loose Powder SPF 15. Loose powder is perfect for those with oily skin. However, if you're a dry skinned beauty, you can even use a compact or pressed powder. Check out the Lakme Sun Expert Ultra Matte SPF 40 Compact. It's non-sticky, non-greasy and extremely lightweight.
Pro Tip: When you're buying summer makeup, always choose products that have an SPF in them.


Put on some Rouge
In winter, people tend to go a little OTT (over the top) with their blush. Everyone likes the apples of their cheeks to look soft and pink. However, summer isn't the best time to wear too much rouge or blush. If you're stepping out in the day, give it a miss while you can apply just a little at night. However, make sure your blush has earthy tones and isn't shimmery. The Lakme 9 To 5 Pure Rouge Blusher comes in pretty shades that are ideal for summer months.
Pro Tip: Skip highlighter and shimmer in summer.


Melt-Proof your Eyes
If you don't want to end up looking ghastly in summer, remember to melt-proof your eyes. You can even opt for a summer no-makeup look and leave your eyes as it is. However, if you want to define them, you can do so effortlessly with a waterproof mascara and eyeliner. We're not fans of kajal during the hot summer days. Thus, keep your eyes as minimal as possible. The Maybelline Waterproof Hypercurl Mascara is perfect. For an eye liner, we'd pick the Maybelline New York The Colossal Liner. It is a quick-dry formula that lasts for up to 12 hours.
During summer, we won't recommend eyeshadow or eye-makeup for an everyday look. However, if there is a special occasion or party, you can go for it. Remember to use an eyelid primer before you start applying your eyeshadow. Maybelline New York Fit Me Primer is perfect for the eyelids. The best part is that it is available in a matte + pore less formula for normal to oily skin and in a dewy + smooth formula for dry skin.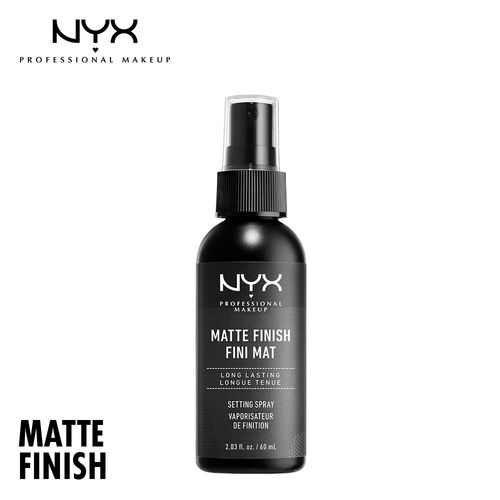 Finish off with a Setting Spray
Summer makeup is all about keeping it in place. When you're done with applying your makeup, finish it off with a setting spray. It will keep it intact for a long period of time, hydrate your skin and mattify it. The NYX Professional Long Lasting Makeup Setting Spray is vegan, breathable and lightweight. They have a dewy and matte finish available. It's the secret to looking fresh through the day.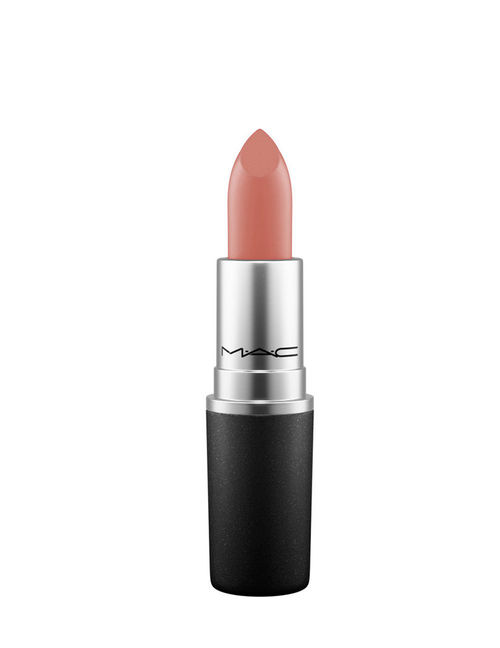 Lip Love
Lastly, no makeup look is complete without stained lips. A spike in temperature can leave your lips extremely dry and flaky. Therefore, even before you apply lipstick, make sure you use your regular lip balm or petroleum jelly. Another tip to prevent your lipstick from bleeding is using a lip liner. This will also give your lips some definition. Also, summer isn't the best time to wear sheer lips. Matte lip stains work the best. The MAC Velvet Teddy is our go-to summer lip stain.
There you go! Isn't it super-simple to achieve a summer makeup look? Stock up your vanity with all these products and you'll be able to transition seamlessly from winter to summer. During hot, humid months, always have some tissues at hand. In case your face releases excess oils, you can always dap them with a tissue. If you plan to stay outdoors for an extended period of time, carry your loose powder with you. This will remove the extra oil and prevent your makeup from melting.
If there are any other summer-friendly makeup products that have worked for you, we'd love to know them in the comments section below.
Write, Record and Answer! Consume Unlimited Content! All you need to do is sign in and its absolutely free!
Continue with one click!!
By signing up, you agree to our Terms and Conditions and Privacy Policy.