These Companies are Treating both their Men & Women Right – Get to Know Them
6

minute
Read
Globally, women have always been the oppressed sex. Based on their physical strength, emotional intelligence and preconceived gender roles, society and workplaces have deemed them to act and behave in a particular way.
It's heart-breaking to see a myriad of organisations reeling under the effects of gender inequality, pay gaps, harassment and lack of participation of women in decision-making. They are made to feel like outsiders due to which they experience a sense of exclusion and low job satisfaction. However, it's good to know that the world has progressed. Though most companies have learned it the hard way, the realisation has finally dawned upon them.
Top 5 Organisations in India that are Trying to Correct the Gender Gap
Mindsets, policies, laws and opinions have changed. Organisations have become freer, gender-sensitive and more inclusive. Today, every company is striving to create a culture that fully engages, supports and provides equal opportunities to every employee irrespective of their gender and where they're coming from.
By breaking unnecessary stigma and unreasonable societal pressure, these companies have also become the best places to work in 2021. According to a recent survey conducted by Accenture, it is revealed that innovation is six times higher at companies where men and women are treated equally. It was also revealed that the secret to innovation and survival in a workplace is creating a dynamic and diverse culture.
Here's a list of companies that are invested in the success of women at work:
Source:https://www.hul.co.in/
Hindustan Unilever Limited (HUL)
Hindustan Unilever Limited (HUL) is among the top FMCG companies in India. They have always been committed towards creating a company that is truly diverse and inclusive. Their policies are centred around embracing differences, unleashing new possibilities and building a sustainable business.
In 2010, the company set a goal to achieve 50/50 gender balance in their managerial roles by the end of 2020. They not just achieved the milestone but also made important changes to create a more balanced business. Today, 30% of their leadership roles are managed by women.
In 2016, they launched a global commitment to move their advertising away from stereotypes. Instead, they decided to create diverse and progressive portrayals that would inspire, support and empower audiences who would view, read and hear their advertisements.
They also created a CSR initiative named Project Shakti that enables rural women in villages across India to nurture their entrepreneurial mindset and become financially-independent.
In terms of gender-balanced workplace practices, HUL has always been ahead of the game. They are continuously committed towards offering better support for new parents be it a man or a woman. Since they recognise the valuable role of men as caregivers too, they offer new fathers three weeks paid paternity leave.
Hats off to them for unlocking the potential of women and striving towards equitable growth.
Source:https://www.glassdoor.co.in/
Zomato
Talking about men and women having access to the same privileges, resources and rights, restaurant-listing and food delivery app, Zomato, is no exception in playing its part and breaking the gender ceiling. The organisation is all about gender parity at the workplace. Women not only make up half of their workforce but are also an eminent part of various managerial roles. They are also looking to hire more women in male-dominated precincts such as senior management and field sales.
Besides doing away with the gender gap at their organisation, Zomato has also been making waves for their paternity leave and period leave policy.
All their male and female permanent employees are eligible for 26 weeks of paid parental leave. Their policy covers 13 countries including India. This policy is not just applicable to parents who give birth but also to non-birthing parents in cases such as adoption, surrogacy and same-sex partners.
Last year, the company also introduced period leaves for women (including transgender people) for up to 10 days in a year. In a detailed blog post they put out, they highlighted how it is important to care for the different biological realities of both men and women. They even spoke about how menstrual cramps can be extremely painful and the necessity to support women through this phase.
While this move was debated on social media, we believe that the very initiative they took is worthy of an applause. With these gender equality practices, Zomato is definitely one of the good companies to work for.
Source:https://www.businessinsider.in/
Microsoft
Tech-giant, Microsoft, has played a crucial role in fostering the spirit of inclusion and diversity within the organisation. They have broken the shackles of gender inequality to unleash the potential of women and support them in boosting their careers. According to the company's 2020 diversity and inclusion report, women represent 28.6 percent of the global Microsoft workforce. They are only looking to increase this number. Besides promoting a gender balanced organisation, they are also working towards uplifting racial and ethnic minority communities across the world by offering incremental progress.
From their side, there is a conscious effort to implement several effective policies and programmes that would increase the diversity workforce across the country. Some of their professional leadership and training programmes include Springboard, Confluence, Codess and DigiGirlz. All these initiatives give female employees the chance to get groomed for future leadership roles.
Besides being committed towards fostering a healthy work-life balance, Microsoft also offers flexible 'work from anywhere' options to all their employees.
All their employees are eligible for paid parental leave. While birth mothers are eligible for 20 weeks of paid leave; adoptive parents, dads and foster parents can avail twelve weeks of paid parental leave.
The company is continuously striving towards making their women more self-reliant in the field of technology by promoting inclusive workplaces.
Source:https://www.seosandwitch.com/
Amazon
In the list of best places to work in 2021, we cannot possibly miss Amazon India. Their inclusion programmes not just focus on creating opportunities for women but also transgenders, PWDs (Persons with Disabilities) and military veterans. They believe in celebrating the uniqueness of every individual by creating a strong and resilient organisation.
In terms of creating a gender inclusive workplace, Amazon has launched women-only delivery stations in Tamil Nadu and Gujarat. Both the stations at these locations are completely managed and run by women. All the packages too are delivered by women on two-wheelers within a radius of 2-3 kilometres from the delivery station.
In the quest of creating a truly inclusive workforce, they have also opened job opportunities for individuals from the transgender community. Their main aim is to create an environment that is open, safe and comfortable for all. To facilitate the same, they have introduced affinity groups and sensitisation workshops. They have also made several infrastructure investments by installing transgender toilets and giving their managers additional training on inclusive leadership.
One of the best parts of Amazon's parental leave policy is its 'Leave Share' program. It allows employees to share their parental leave with a partner who doesn't work at Amazon. Besides this, they offer 6 weeks of parental leave for all parents.
The second initiative by the ecommerce giant is its 'Ramp Back' program. It allows new birth parents and primary caregivers or foster parents to ease back to work with an 8-week flexible schedule, reduced working hours and a choice of part-time options.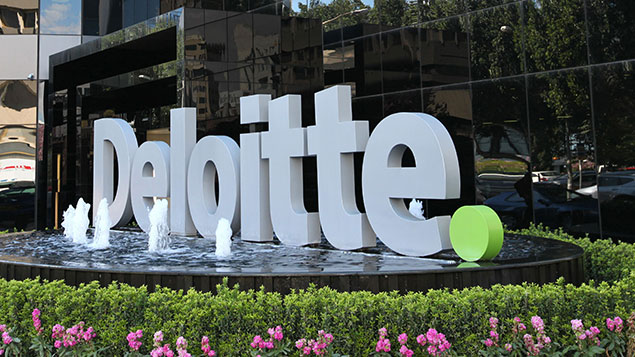 Source: https://www.personneltoday.com/
Deloitte
Deloitte is another company that aims at making gender equality the norm. In India, women account for a mere 24% of the workforce compared to 48% reported across the globe. They wish to change that by empowering more women and creating an environment of inclusion where the voice of every employee is heard. They truly believe in 'strength from diversity'.
Over the years, Deloitte has integrated several initiatives specific to gender inclusion in its culture. One of the main one is a sponsorship program aimed at developing leaders, which helps women professionals build their career and navigate within the organisation.
It also offers both men and women flexible work options such as remote work, flexi-time and telecommuting. This is mainly done to help individuals balance their personal and professional commitments.
When it comes to working mothers, Deloitte has always extended the necessary support. They have a paid maternity leave policy of 26 weeks. Besides this, new mothers also get to enjoy holistic wellness programmes, maternity support and transportation reimbursement for comfortable and safe travel to and from office.
Male staff of the organisation can also avail paternity leave. They are entitled to 5 days of paternity leave as a non-primary caregiver and 10 days as a primary caregiver.
Besides this, Deloitte also offers individual and group coaching for new mothers and fathers to ensure everyone transitions into the new life situation with utmost ease.
Kudos to these companies that are promoting equality, diversity and inclusivity in their workplace. Gender equality does not mean treating women like men. It only means treating both equally by giving them equal privileges, rights and resources. It's high time we do away with a society that favoured men for so long.
Write, Record and Answer! Consume Unlimited Content! All you need to do is sign in and its absolutely free!
Continue with one click!!
By signing up, you agree to our Terms and Conditions and Privacy Policy.