Volunteer Work: All you Need to Know & A List of Organizations you Can Work At
7

minute
Read
If you've ever been involved in any charity work, you know how fulfilling it can feel at the end of the day. Just giving back to the community, making a difference and bringing a priceless smile on the faces of children and the elderly is truly an experience second-to-none. Volunteer work often comes across as working for free. However, devoting your time towards the betterment of others is a feeling even money cannot buy. As we reel under the effects of the coronavirus pandemic, let's accept it that most of us are experiencing enhanced feelings of stress and isolation. During times like these when people are losing their jobs and parents have to devote their time towards child-care, volunteering can make a difference, even at a distance. There are several online volunteer opportunities available that can boost mental health.
If you're someone who is new to the volunteering space, fret not as we have you covered with all the necessary information you'll need before stepping into the magical world of giving back.
What is Volunteering?
As the name implies, volunteering is the act of doing something voluntarily. It involves either an individual or a group devoting their time and labour for community service without any financial gain. When you give your time to help others, you learn new skills, become more confident and build connections.
5 Steps that will Help you Find the Perfect Volunteering Opportunity
Once you've decided you want a volunteering job, you can't just go out there and sign-up for anything that comes your way. Everyone wants different things from life and to find an opportunity that fits the bill, you need to plan ahead. Firstly, you need to remember that you just can't volunteer for anything and everything. If you end up doing that, volunteering will feel more like a chore than a fun activity. Thus, to bring out the most of an opportunity, adhere to the following steps:
Ask yourself what causes you care about
When you're passionate about a particular cause, the chances of enjoying it are better. Do you want to devote your time towards caring for the elderly? Are animal rights something that excite you? Is there something you want to do to help homeless children or the needy? Sky's the limit with volunteer work. Once you understand what cause motivates you the most, you can start looking for organisations that meet your requirement.
Identify a specific role you could volunteer for
Once you figure out a cause you want to volunteer for, you may be very excited about an opportunity coming your way. You may want to do anything and everything. However, in the real world, it doesn't work this way. You either get involved on the field or work behind the scenes. If paperwork, communication and marketing is your thing, you can work in the backend while if you're a people's person or someone with good interpersonal skills, you'd be great on the job, moving around from one place to the other and getting things done.
Know how much time you can commit
There are no hard and fast rules when it comes to volunteering. Nobody is really asking you to do it. You are doing it out of your own will and to help others live a better life. However, even before you sign-up, it is important to be honest with yourself. All too often, in the initial rush of excitement, volunteers tend to over-commit. Don't do that. Instead, check your schedule to see how many days and hours you can commit. If you're someone with a full-time job, volunteering on the weekends is ideal while if you're a stay-at-home-parent, you can volunteer more often. Being realistic in the beginning can help you immensely. You can always tell the organisation that if you have more time at hand later, you would be more than happy to help for another cause. This way, it's a win-win situation for you as well as them.
Research volunteering work near you
Once you've figured your interests and schedule, start looking for work. You can ask your friends, family and colleagues if they know of any organisations that are in need of volunteers. You can also check Facebook and LinkedIn groups to find the perfect opportunity.
Secure all the relevant details
If you've found a volunteering position, make sure you're fully furnished with all the required details. Learn about the tasks that will be expected of you, time you need to commit and if the job requires any training. If there's someone you know who is already volunteering at that particular organisation, speak to them to get first-hand information about their overall experience.
Following the above-mentioned steps will help you get the most out of your volunteering experience.


Personal & Professional Benefits of Volunteering
Volunteer work doesn't have to be a long-term commitment. Even if you decide to volunteer two times a month, you'll find it extremely satisfying. Research suggests that those who are involved in charity work are happier, healthier and experience a better mental health. Here are a few more benefits:
It expands your Network and helps you build Connections
Volunteering introduces you to a wider network of people. Most individuals involved in volunteering jobs come from different walks of life. This gives you the chance to interact with like-minded people who share common interests. While on the personal front, you'll get to make many friends, on the professional side, they may even introduce you to a fitting job opportunity.
Believe it or not, when you devote your time towards helping others and community service, you will experience better physical and mental health. Since you're likely to be busy most of the time, your stress levels will be reduced and you'll feel more optimistic about life.
Adds weight to your Resume
If you've just quit your job and have some time to spare before you take on another role, get your hands on some volunteer work. It adds a lot of weight to your resume. When companies see that you used your "time off" productively, they're more likely to hire you. You can also get involved with their CSR activities in case you get the role.
Volunteering can be extremely fun as you get to explore different avenues. It gives you the opportunity to make a difference to the lives of various communities. From supporting families to improving literacy rate, community health and animal welfare, you can choose an area that excites you the most.
Volunteer Work Organisations you can Explore
Thankfully, our country is bustling with organisations that offer volunteering opportunities for the social and environmental good. If you're looking to devote your valuable time towards a good cause, you can explore the following organisations that welcome volunteers with open arms.
Child Rights & You (CRY) is an organisation that works towards protecting the rights of children. It has been started by volunteers and is thriving because of its volunteer program. They have 2,210 volunteers across the country in their centres in Mumbai, Bangalore, Delhi, Chennai and Kolkata. Volunteers can become the next changemakers by contributing through various campaigns, raising awareness, raising funds and teaching children various skills. For more information, visit https://www.cry.org/volunteer-with-cry.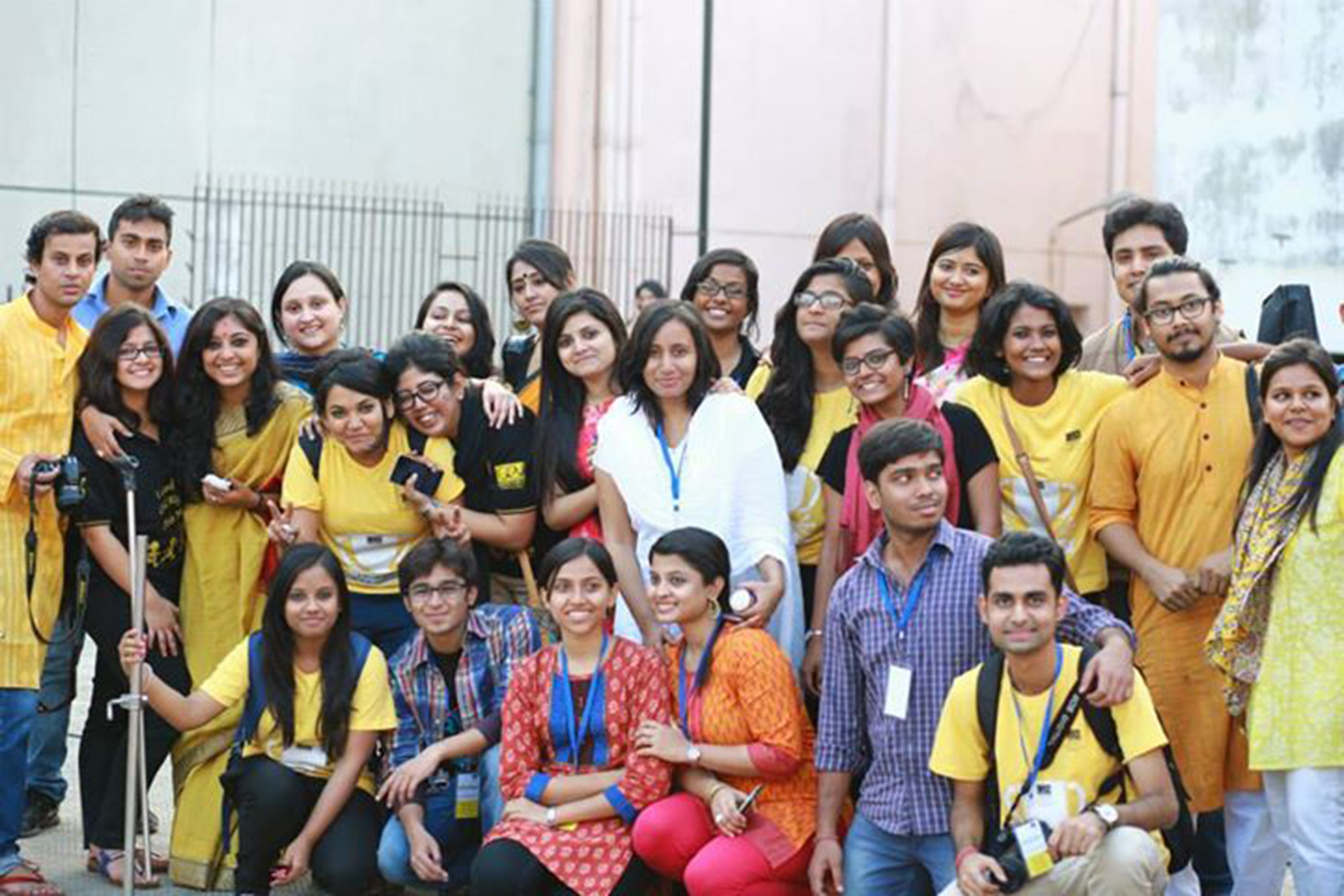 Image Source: CRY
Make A Difference (MAD) is a non-profit organisation started by youth in 2006. They focus on helping children in orphanages and street shelters. Besides helping them, they believe in mentoring, interacting and teaching them so that they can become changemakers of tomorrow. As of now, they've reached out to 4,000 kids across 23 cities in India. Volunteers can spend anywhere between 2 to 10 hours. https://makeadiff.in/apprenticeship/apprenticeship.html
In the wake of the pandemic and social distancing, a lot of people are looking for online volunteer opportunities. You can check out DoSomething.org. They have a list of campaigns and programs you can sign up for. They are a youth-led movement striving towards bringing about change for the good. You can choose a cause you care about and drive social impact. It allows you to drive change both online and offline. Check out some of their great campaigns here https://join.dosomething.org/.
Unfortunately, beaches across the country have become dumpsites for walkers and tourists. From plastic bags to single-use bottles to condoms, you'll find all kinds of trash lying on these isolated stretches. To make a difference and bring back the serenity of these beaches, Project Mumbai is an NGO working relentlessly to improve the quality of life for Mumbaikars. From beach clean-ups to a no-plastic drive, they have various campaigns for which interested candidates can volunteer for. They have also been involved with the CSR activities of reputed organisations. For more details on their COVID-19 initiatives, check out https://projectmumbai.org/.
Katha is a Delhi-based NGO. They started off as a humble magazine for children living in the marginal sections of society. With the efforts of several volunteers, they have become an award-winning organisation committed to bringing quality education to those in need. Katha has helped underprivileged children graduate and find employment in top firms. If you love children and want to experience the joy of helping others, check out their volunteer program https://www.katha.org/volunteer/.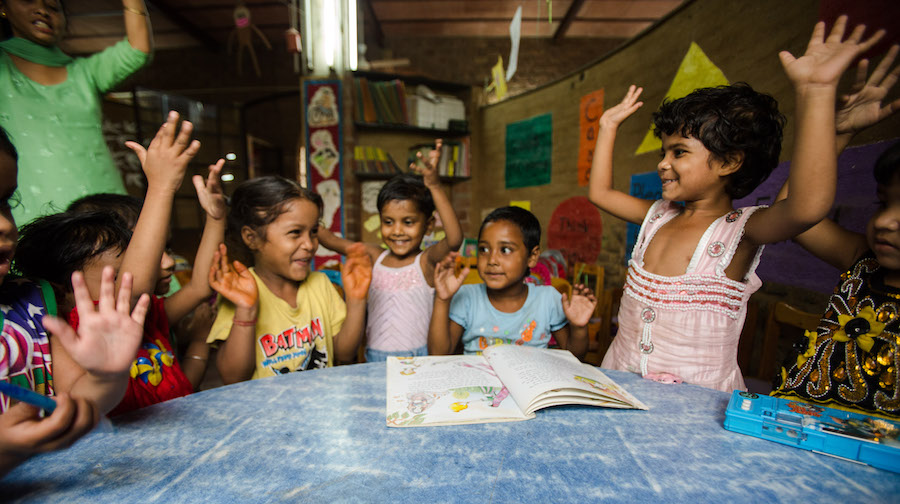 Image Source: Katha
New Light is a charitable trust in Kolkata. They're all about providing safe shelter, education, healthcare facilities, recreation and legal aid to women who have been victims of abuse and trafficking. They operate from the red-light district of Kolkata. The organisation expects volunteers to put in a minimum of 14 working days. To give children and women a new ray of hope, check out their volunteering program here https://www.newlightindia.org/volunteer.php.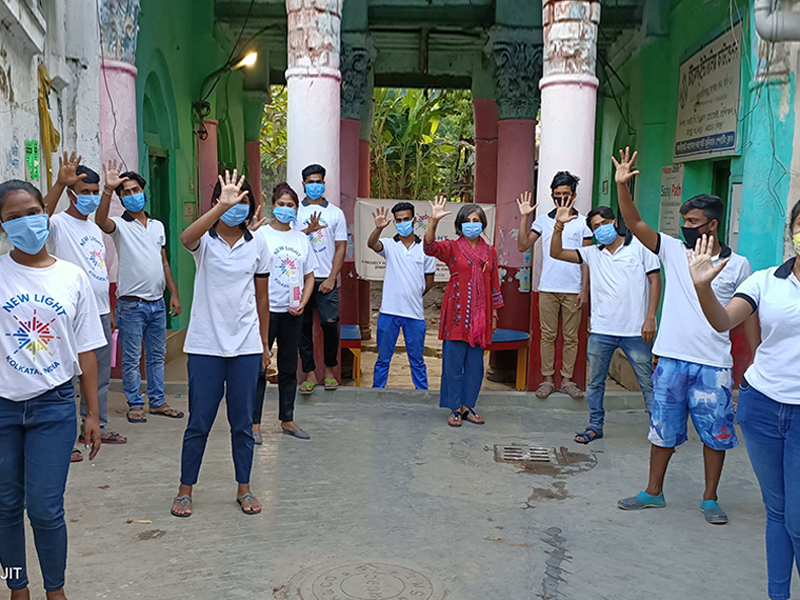 Image Source: New Light India
As the saying goes "no one has ever become poor by giving". If you want to make a positive difference around you and to the lives of several people, consider participating in a volunteering program.
Don't let distance become an impediment. Owing to the pandemic and the age of social distancing, you can find a list of organisations that are open to volunteers from anywhere around the globe as long as they have a vision to lead change.
Write, Record and Answer! Consume Unlimited Content! All you need to do is sign in and its absolutely free!
Continue with one click!!
By signing up, you agree to our Terms and Conditions and Privacy Policy.