10 TikTok Viral Beauty Hacks You Must Try!
7

minute
Read
Highlights
TikTok has changed the way of entertainment for many of us. From funny videos to finding some real good actors, Tiktok gave us all. But today's blog will cover various trending beauty hacksthat gained limelight that you must give it a try.
TikTok has changed the way of entertainment for many of us. From funny videos to finding some real good actors, Tiktok gave us all. But today's blog will cover various trending beauty hacks that gained limelight & you must give them a try.
Tiktok makeup hacks include some weird techniques such as utilizing dollar bills to make the ideal winged eyeliner and winding your hair around a radiator to achieve salon curls without going to the salon. There are several natural beauty hacks viral on tiktok.
However, not everything you do and see on TikTok, especially beauty hacks for skin are designed to be user-friendly. In fact, an Australian reality TV personality was left disfigured and nearly blind in one eye after an at-home physiotherapy effort she watched on TikTok that went horribly wrong last year, according to reports. It's occurring more and more frequently.
Nevertheless, continue reading to know some nice tiktok beauty hacks that you can try.
1. Slugging
It is the first of the 10 beauty hacks. A viral tiktok life hack popularly known as Vaseline hack on TikTok is called slugging, which involves covering your face with a heavy moisturizer or Vaseline and leaving it on overnight to hydrate your skin and keep it hydrated.
Fashion Snoops beauty and health strategist Mallory Huron notes that the trend started in South Korea, where glossy and plump skin is fashionable. It eventually made its way to the video-sharing app TikTok, where it has gained enormous popularity. It is one of the Korean makeup hacks.
2. Backward Makeup Fashion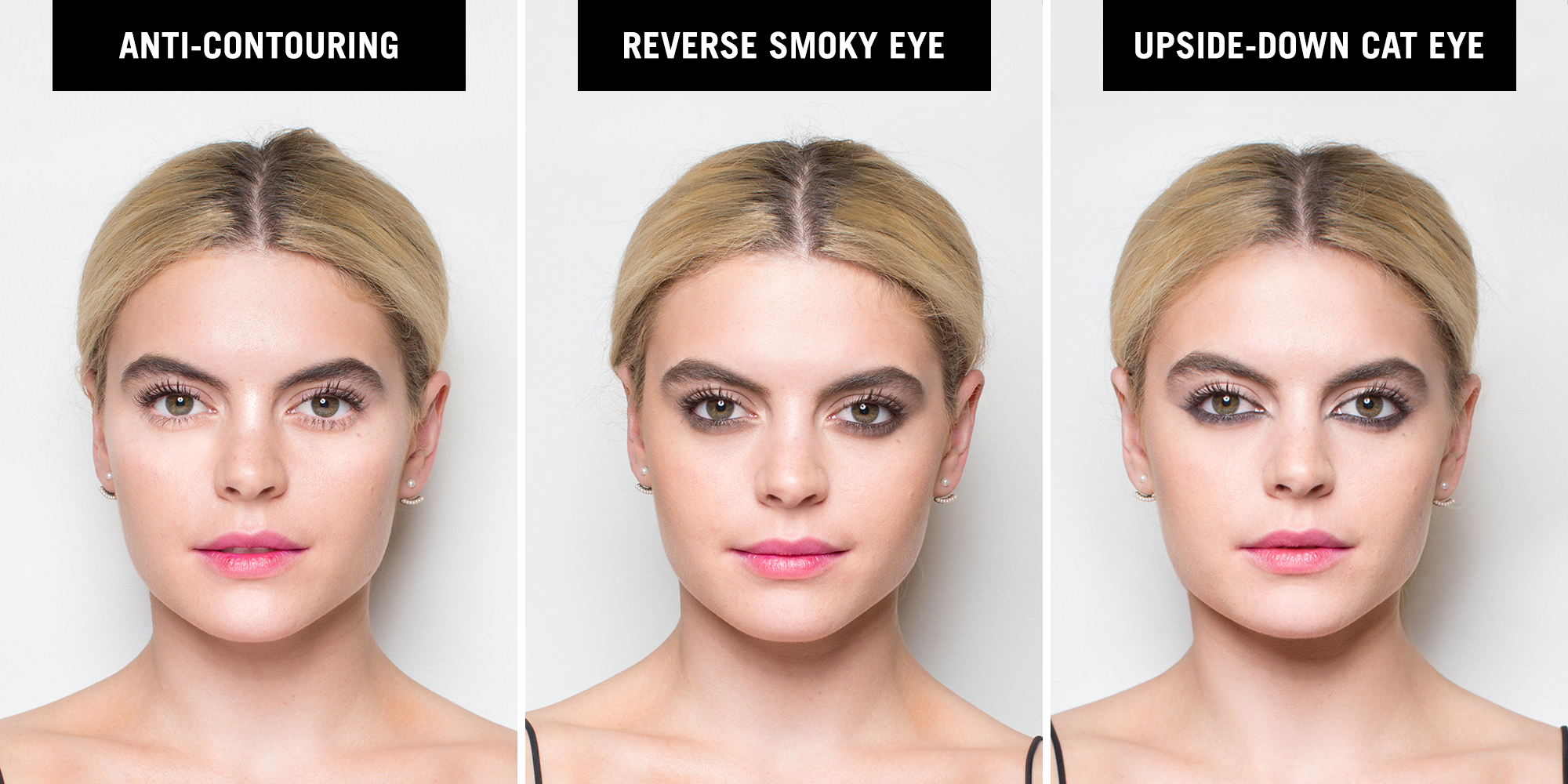 According to our findings, and one of the tiktok viral hacks which is a face beauty hack we've been applying our cosmetics incorrectly all along. According to TikTok user @sylvi.uhh, we need to vary things up a bit in order to avoid creases or runny makeup.
After using your moisturizer, set it with powder, spritz it with setting spray, then apply your normal foundation. This is unquestionably a trendy idea for keeping our makeup looks weatherproof & this easy makeup hack works for summer season. It is also a skincare hack. This beauty hack for face works really well.
3. Bobby Pin Ideal Winged Eyeliner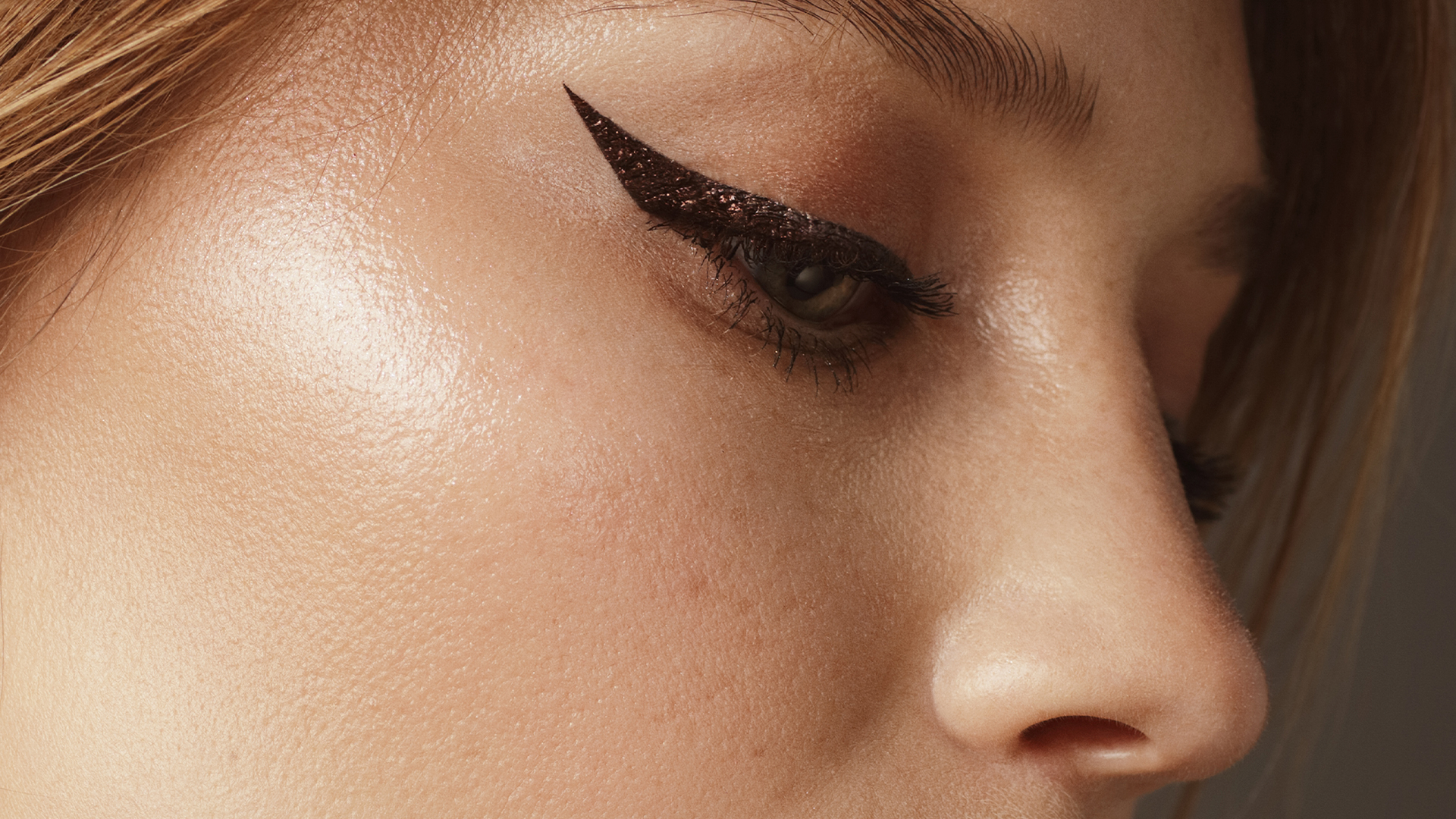 When it comes to applying your winged liner, do you find yourself in a state of extreme anxiety? This beauty life hack is a solution for you. Bobby pins could be the unsual but best solution for you. @annnarka, a TikTok user, explains how she utilizes them by putting liner ink on the edges of the pin and using it as a pattern to create the most beautiful, crisp wing she can manage. Those who have hooded eyelids or who have difficulty getting their liner to appear flawless might benefit from this technique as well. It is one of the popular beauty tiktok hacks.
4. Taking chlorophyll in liquid form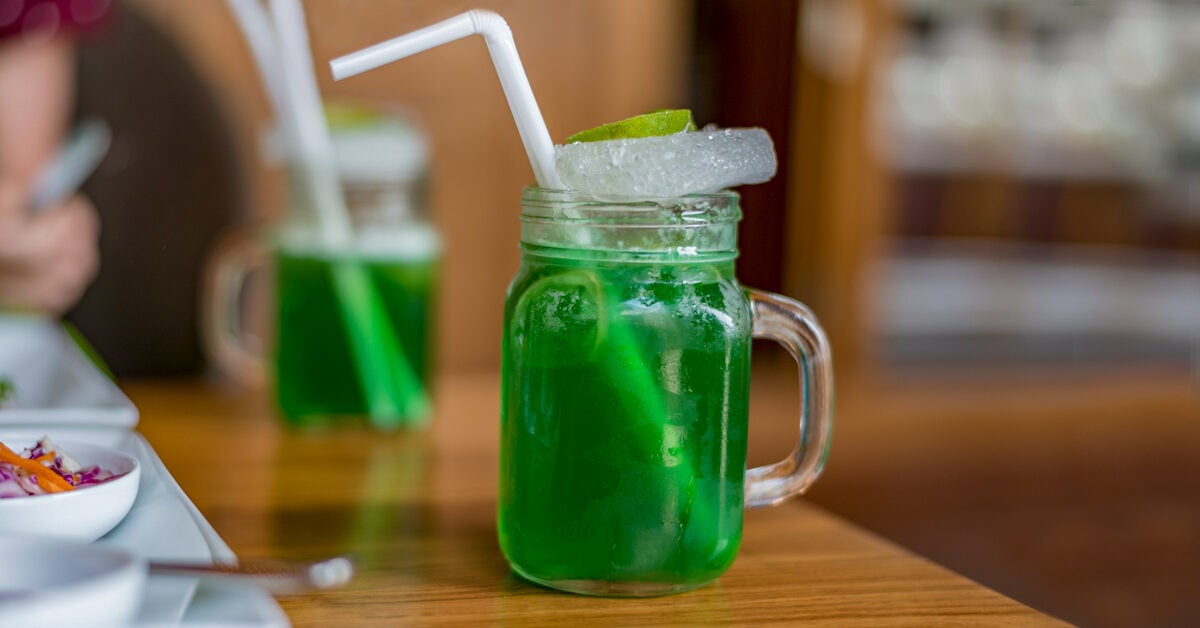 Drinking chlorophyll has emerged as a popular wellness fad on TikTok, with thousands of videos promoting the "benefits" of doing so. Additionally, TikTokers believe that chlorophyll improves skin and decreases acne, as well as boosting energy and reducing foul breath, and can even improve overall body odour. Chlorophyll is a pigment present in plants that is required for the process of photosynthesis to take place. The notion is that everything that is packed with chlorophyll to support plants, such as vitamins, nutrients, and antioxidants, is also beneficial to human health and fitness.
Even though it is one of the simple beauty hacks, it possesses significant anti-inflammatory and antioxidant qualities.It is believed that the supplement is now being overhyped on social media.
There have been a few studies that have shown that applying chlorophyllin (a derivative of chlorophyll) topically to acne can be beneficial in the treatment of the condition. "Liquid chlorophyll, on the other hand, has not been demonstrated to have this benefit." It's reasonably safe, although there is a tiny chance of acquiring a phototoxic rash known as pseudoporphyria after drinking liquid chlorophyll, according to the researchers. Instead, a more straightforward and more pleasurable hack: increasing your intake of green veggies such as spinach, cabbage, and broccoli, which are all naturally high in chlorophyll and have no negative side effects to speak of.
5. Disney Princess Curls using Socks
We may have a lot of free time on our hands right now to manually curl our hair, but who wants to spend their time slaving over a curling iron when there's a quicker and simpler way without using heat? @allisonnkayyy, a TikTok user, demonstrated to her fans how she curls her long, red hair in a stunning way by simply wearing socks.
Using four long socks, twist them around your hair parts, fastening them with a few hair ties to keep them in place. Overnight, sleep on them, then brush them out in the morning. This is a perfect hack for getting soft curls without heat.
6. Double cleansing
It is a good winter hack for skin. Double cleaning is a skin care trick that has gone viral but is truly effective. It is possible that one cleanser may not be adequate to remove all the layers of product, grime, and oil when you use makeup daily. Numerous tips can be found all over the internet that advocate using a cleaning oil as the first step in a double cleanser routine.
This will assist you in removing stubborn makeup as well as heavy layers of primer off your face. After completing this initial step, you may use a water-based makeup remover to completely remove all the product from your skin. It is considered one of the best makeup hacks. It is one of the beauty hacks that will change your life.
7. De-puffing
This skincare hack is one of the famous makeup hacks of 2021. Using a cold spoon to de-puff your eyes is a simple yet powerful trick. This works great if you have time. To use this trick, just place two metal spoons in the freezer for few minutes or instead under chilled running water for some minutes before applying them to your eyes or face.
Lay down and place the cup of spoons on your closed eyes for few minutes to let the cold constrict the blood vessels. This method can aid in the de-puffing of the skin and the reduction of inflammation. It is one of the best summer hacks for skin.
8. High Ponytail Long Hair Illusion
This well-known lesson demonstrates how to construct a ponytail that is extremely high and voluminous in appearance. Making a ponytail is as simple as winding a hair tie twice around the bottom of the ponytail. Although it appears that it will make a lot of difference to the elevation of a ponytail, as someone with long and heavy hair, I am ready to give it a shot.
9. Lipstick in the shade Glimmer Glow by Essence
It is one of the model beauty hacks. An additional lipstick from the cheap cosmetics company Essence has made its way around the internet. This time, it's the Glimmer Glow Lipstick that's on the list. The unusual lipstick has all of the shimmer and shine you'd expect from children's cosmetics from the '00s, but it starts on clear and subsequently leaves your lips with a gentle rosé tinge after a few minutes of use. The vegan lipstick gets its hue by adapting to your individual PH level, which implies it will work on and complement all skin tones.
10. Eyeshadow Trick
The makeup hacks for eyes are very famous. Well, this makeup beauty hack may seem too good as all it takes is spreading a palette of eye shadow colours in vertical stripes over the lid to achieve the desired effect. To create a gradient look on the lid, just apply darker hues to the outside corners and lighter shades to the centre and inner corners of the lid, working your way inside. This is one of the most popular eye makeup hacks or eye hacks.
Then, using a gentle touch and sweeping movements with your favourite fluffy blending brush, mix until the colours have completely blended. This trick on tiktok was widely admired.
Conclusion
All in all, these are some of the most trending and safest tiktok beauty tips and tricks one should try. We have rounded up best tiktok beauty hacks from heatless curls to easy peasy winged liner as demonstrated by some of our favourite TikTok stars. Why not use these social media platforms for learning some unusual yet user friendly makeup tricks!
Write, Record and Answer! Consume Unlimited Content! All you need to do is sign in and its absolutely free!
Continue with one click!!
By signing up, you agree to our Terms and Conditions and Privacy Policy.