20 Fun Gifts To Give Your Mom This Mother's Day
7

minute
Read
There's no denying that you most certainly don't need a day to let your mother know she's important. And with mother's day around the corner, you or your loved ones might wonder if going the extra mile is really necessary. But with the way things have been the past year and a half, we believe that it's important to seize every opportunity to let your loved ones know just how much they mean to you. So, in honor of mother's day 2021, we've put together an exhaustive list of gifts that scream "love you, mom." These mother's day gift options are diverse and we hope they help you put a smile on your mother's face.
1. A Vintage Photo Frame With Pictures From Important Moments
https://www.bigsmall.in/products/vintage-window-photo-frame
Wedding pictures, her favorite milestones, or fun moments from trips - if you've got a picture of a memorable moment that means something to your mother, place them in this beautiful photo frame so she can hang them up somewhere she can look at them often for a boost of serotonin.
2. A Journal Detailing Everything You Love About Her
https://www.amazon.in/Love-Journal-About-You/dp/1601064934
It's hard to keep reminding your mother how much you love her, especially if everyone at home leads busy lifestyles. This journal is the perfect answer to this dilemma. Make a note of all the things about her that you absolutely adore and admire and she'll have something to turn to and look at when she needs reminding or just a little pick-me-up.
3. A Fashionable Bucket Bag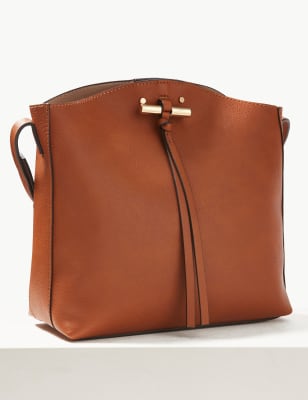 https://www.marksandspencer.in/toggle-bucket-bag/p/000000000060266315.html?utm_source=google&utm_medium=cpc&utm_campaign=11416965997&adgroupid=113457565124&utm_content=shopping&utm_term=&gclid=CjwKCAjwhMmEBhBwEiwAXwFoEUiPU-aragSgj8Yj-WERN9iYPcvLz-PiAiWZqgUKSg4vlOUwor9BoRoCHosQAvD_BwE&gclsrc=aw.ds
Sure, there's not a lot of places you can head out to right now, but that's no reason not to give your mother the perfect bag for every occasion. Have her dress up for the day and do a photoshoot with her new bag. We're certain she'd love this accessory.
4. A Luxurious Hamper Of Skincare Essentials
https://www.kamaayurveda.com/signature-essentials-for-her.html
Nothing pampers like a good skincare routine and what better way to celebrate mother's day than a good, indulgent session of self-care! This hamper contains a cleanser, lip balm, moisturizer, toner, and more that hydrate and soften skin. What's better is that they're jam-packed with all-natural good-for-skin ingredients.
5. A Timeless Gold Pendant
https://www.tanishq.co.in/product/tanishq-22kt-gold-pendant-512714ppuaaa00
Sometimes the way to a woman's heart is through some timeless jewelry. And this beautiful 22 kt gold geometric pendant from Tanishq is versatile, modern, and elegant. Slip this around her neck first thing in the morning and she's bound to be floored.
6. A Scented Candle That Smells Like An Expensive Vacation
https://www.bathandbodyworks.in/bbw-home-fragrance/bbw-candles/bbw-all-candles/7733679
The pandemic makes it difficult to gift trips or experiences to our loved ones. Recognizing the fact that an all-expenses-paid trip to Paris might not be possible at the moment, we looked for the next best thing and stumbled upon these incredible-smelling candles that will make your mother feel like she's on a vacation sipping cocktails on the beach or coffee in a cafe in Paris.
7. A Mug That Celebrates All The Things That Make Her Unique
https://www.bigsmall.in/products/mom-nutritional-facts-mug
If your mother loves her morning cup of coffee or tea, get her a mug that will remind her of all the "ingredients" that make her unique and lovable. It's a lovely way to put a smile on her face every morning. What could be a better gift than that?
8. A Beautiful Plant In An Equally Beautiful Pot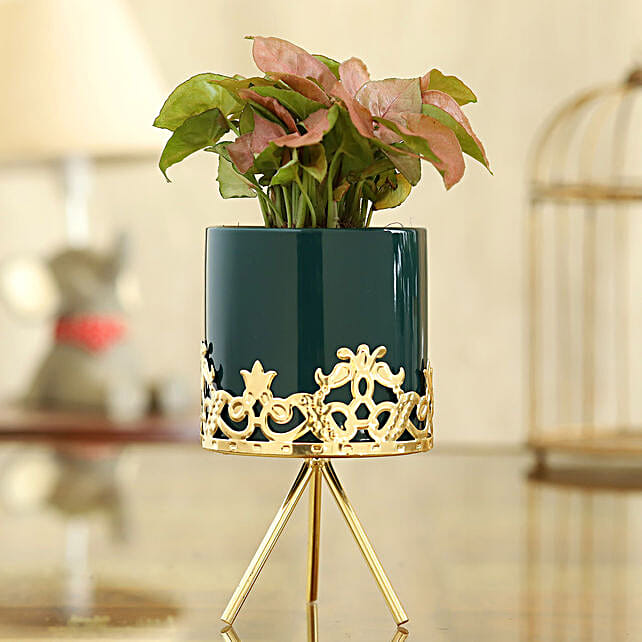 https://www.fnp.com/gift/syngonium-plant-in-green-pot-with-golden-stand?OCCASION_TAGS=mothers-day&pos=49
Bouquets are beautiful but the flowers wilt away and have to eventually be disposed of. Gift your mother something that will last longer and can be nurtured and looked after. We recommend a plant in a beautiful pot that she'd be proud of putting up on display.
9. A Perfume Crafted With All Things Heavenly
https://www.nykaa.com/estee-lauder-beautiful-eau-de-parfum-spray-75ml/p/82449?eq=desktop&intcmp=bb-ap%2C17750%2Cfifteen-mothers-day-gifts-every-mom-will-love
You can't go wrong with a good fragrance. This particular one is delightfully floral with a rich blend of rose, lily, tuberose, and orange flower. A dash of citrus brightens it up. It's long-lasting and feminine, making it a perfect everyday option.
10. A Hair Care Set That Nourishes Hair Better Than A Spa Treatment
https://www.nykaa.com/richfeel-argan-hair-spa-kit/p/24268?eq=desktop&intcmp=bb-ap%2C17750%2Cfifteen-mothers-day-gifts-every-mom-will-love
With lockdowns being imposed everywhere, a trip to the spa is not only unwise but also a practical impossibility. Bring the spa home instead and gift your mother a hair care kit that will leave her hair feeling soft and luscious. She will never want to spend a whole bunch on spa treatments again.
11. A Personalized Digital Sketch That Can Be Framed And Hung Up
https://www.fnp.com/gift/quirky-personalised-digital-sketch-for-her?gclid=CjwKCAjwhMmEBhBwEiwAXwFoEYy2O3GiNBiV34j5uMgXLLqFPXnHLkt-EXtuCMmgzaMnvPnqaFfqIBoCveMQAvD_BwE
Who doesn't love something personalized? This digital sketch is not only unique and fun to own but can be framed and hung up somewhere in the house. You could pick a picture she likes or if she doesn't mind a good laugh, go with something hilarious.
12. A Quirky Poster That Guarantees Some Laughs
https://www.bigsmall.in/products/punjabi-photo-frame
If you have a Punjabi mom, this quirky poster is sure to elicit laughter. This is especially a good option if she's always up for a good laugh and doesn't want to make a big deal out of the occasion.
13. An Elegant And Traditional Outfit
https://suta.in/collections/house-of-flowers/products/juliet
Nothing says special like 6 yards of elegance all wrapped up. And you don't need an excuse to get her to put it on. Make it even more special with accessories and get her to pose for a fun photo shoot so she can show the pictures off to her friends.
14. A Classic, Timeless Watch
https://www.justwatches.com/products/tissot-t-lady-mother-of-pearl-womens-watch-t003-209-36-117-00?utm_source=adyogi&utm_medium=google-ssc&utm_campaign=JUST_3307_adyogi_SmartShopping_Prospect+%28All+Products%29
Speaking of accessories, here's one that will never go out of style. This versatile watch from Tissot is both elegant and beautiful and is a favourite with most women.
15. A Relaxing Foot Massager
https://www.amazon.in/Relaxing-Massager-Kneading-Vibration-functions/dp/B073M3G7WP/ref=sr_1_6?dchild=1&keywords=foot+massager&qid=1620226767&sr=8-6
This one kills two birds with one stone. If you've ever sat down to massage your mother's feet or wished someone would massage yours, this product is a perfect gifting option. Not only will your mother feel relaxed at the end of a long day but you get out of having to massage her feet! Win-Win!
16. A Comfy Pair Of Pyjamas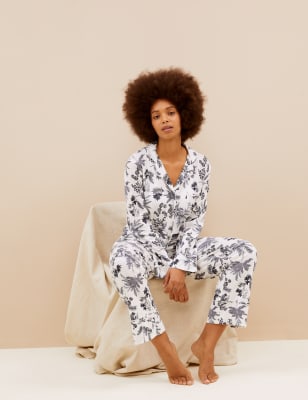 https://www.marksandspencer.in/cotton-modal-revere-collar-pyjama-set/p/000000060463368003.html?utm_source=google&utm_medium=cpc&utm_campaign=11416965997&adgroupid=113457565124&utm_content=shopping&utm_term=&gclid=CjwKCAjwhMmEBhBwEiwAXwFoEQL_dzU9onR6JKzIRyImNjM3EW-bWzXwdHp53mp39H57twgW4wSdPRoC0W4QAvD_BwE&gclsrc=aw.ds
Sometimes a mother could do with a fun sleepover as well! Throw her one with matching pajamas and lots of skincare products. These comfy and chic pair of pajamas will take her by surprise and get her in the mood for a night of skincare, gossip, good food, and some quality time with her kid. We're certain she'd love it.
17. A Tea Set Worthy of At-Home High Teas
https://www.bigsmall.in/products/salmon-pink-tea-cup-saucer-set-set-of-6
If you're feeling a bit fancy then get inspired by this beautiful salmon tea set and throw a tea party for your mother. Make it high-tea, complete with scones and pastries, and put on some music before inviting your mother to join you.
18. A Good, Motivating Book
https://www.amazon.in/Slay-Like-Mother-Destroy-Holding/dp/1492669407
If your mom's a reader, then what better present for her than a book that will keep her hooked for days. This one's all about rediscovering your passions and being inspired and is sure to spark a creative or inventive steak in her.
19. A Planned Dinner Complete With A Glass (Or More) Of Wine
This is especially special if your mom's the one doing all the cooking in your home. Put on an apron and whip out your best recipes to cook up something special for her on this day. Even if you end up with a pile of mess in the kitchen, we're certain she'd appreciate the effort you've put in.
20. A Skincare Kit For Fathers Pulling Double Duty
https://www.kamaayurvedcom/signature-essentials-for-him.html?gclid=CjwKCAjwhMmEBhBwEiwAXwFoEdpfFcVjuzclm8gztiIWWSr-RJXiuC0VJk1Nl2OTrDQFcsDxoC0IEQAvD_BwE
Single fathers out there deserve recognition as well and on this day, you could gift him a skincare package to show him that he gets to take a break and pamper himself too!
Write, Record and Answer! Consume Unlimited Content! All you need to do is sign in and its absolutely free!
Continue with one click!!
By signing up, you agree to our Terms and Conditions and Privacy Policy.