Latest Movies and Web Series to Binge Watch this Weekend!
6

minute
Read
And it is WEEKEND already!!! Wondering how to spend the next two days relaxing at home yet indulging in some entertainment? We have you sorted. With the theaters not yet functioning to full capacity in some states while where they are open, the hesitation and safety concerns doesn't really allow one to fully enjoy a movie. And in times like these, OTT platforms are a boon. All you need is an active subscription of Netflix, Amazon Prime etc., a nice TV, an excellent Wi-Fi connection and of course a bowl full of popcorn (or a tray full of yummy snacks!). Here is a list of some latest web series and Bollywood flicks you can binge on this weekend.
Maya and the Three
A fun animated TV mini-series, it is all about a 15-year-old warrior and a spirited princess Maya, who begins the journey that aims to fulfill an ancient prophecy to save the world by recruiting three legendary fighters. A visually stunning and nice series to enjoy together with the kids.
Where you can watch it: Netflix
Released on: 22nd October
Sardar Udham
Film starring Vicky Kaushal, it is all about the legendary Punjabi Sikh revolutionary fighter Udham Singh. This Indian Biographical film is based on the 1919 Jallianwala Bagh Massacre and how Michael O' Dwyer was assassinated in London subsequently after it. Another patriotic film by Vicky Kaushal after URI: The Surgical Strike, the film definitely leaves an impact.
Where you can watch it: Amazon Prime Video
Released On: 16th October
Little Things Season 4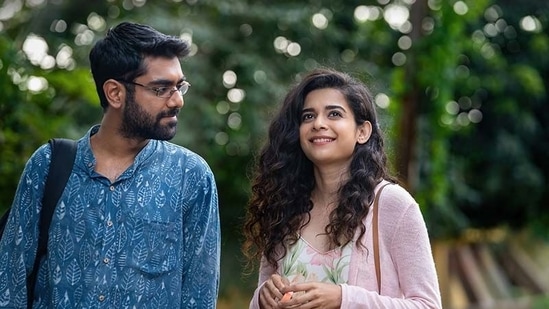 The past three seasons of Little Things have been quite successful, and if you liked them then definitely it is time to catch up on this latest season where Mithila Palkar and Dhruv Sehgal are back as the lovable couple keeping the spark in their relationship alive with 'little things'.
Where you can watch it: Netflix
Released on: 15th October
Break Point

Based on the story of tennis champions Mahesh Bhupati and Leander Paes, and directed by Nitesh Tiwari and Ashiwiny Iyer Tiwari, it is the story of hard work, conflict and hope. It has got good reviews and seems to be a promising watch if you are interested in sports.
Where you can watch it: ZEE 5
Tabbar
Again, a promising release by Sony LIV, the web series is about how a retired police constable keeps pushing his boundaries and does everything he can to save his family from the consequences of an incident.
Where you can watch it: Sony LIV
Released on: 15th October
Pokemon The Movie: Secrets of the Jungle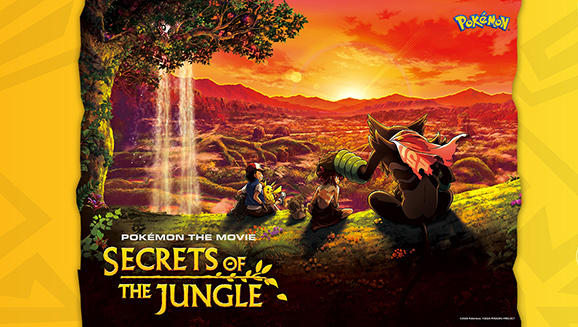 This beautiful animated movie is all about a troop that lives in the forest and protects its territory from the outsiders. This latest Pokemon animated film is a good watch to enjoy with the kids and also it is an additional bonus if you are a big fan of Pokemon.
Where you can watch it: Netflix
Sanak: Hope Under Siege
An action thriller, starring Vidyut Jamwal and Rukmini Maitra, it is the Bollywood debut of Bengali actress Rukmini Maitra. A directorial debut by Kanishk Verma, it also stars Neha Dhupia and Chandan Roy Sanyal. In this film, the lone hero fights against all odds to save his wife and other helpless hostages from the evil.
Where you can watch it: Disney+Hotstar
Released on: 15th October
Thalaivi
Based on late actress and political leader Jayalalitha's life, it is released in multiple languages Tamil, Telugu and Hindi. It stars Kangana Ranaut as Jayalalitha and Arvind Swami as MGR, whom Jayalalitha considered as a mentor. It was released in some theatres on 10 September 2021 and is the first film to release on two OTT platforms simultaneously! It has already premiered in Hindi version on NETFLIX on
24th September while it is a recent release in Tamil and Telugu versions on Amazon Prime.
Where you can watch it: Netflix (Hindi Version)/ Amazon Prime Video (Tamil and Telugu Version)
Released on: 24th September/ 10th October
Rashmi Rocket

A sports drama based on how a small-town girl overcomes all barriers successfully by fulfilling her dream of becoming a national athlete but then the biggest shock is when she is asked to undergo a gender test. It stars Tapsee Pannu as the lead. An inspiring and emotional story, it is surely a promising watch.
Where you can watch it: ZEE 5
Released on: 15th October
Also, there are always popular series like Squid Games etc on NETFLIX which you can catch up on if you haven't yet. Or if you want to try out some nice comedy hindi web series, some past successful releases includes Gullak on Zee 5 or Amazon Funnies: Stand up shorts on Amazon Prime Video. These are some extra binge-ons if you are in the mood to finish a complete series or watch some light-hearted shows.
Hope these movies and web series keep you thoroughly entertained this weekend and you spend some quality time relaxing and binge-watching them!
Write, Record and Answer! Consume Unlimited Content! All you need to do is sign in and its absolutely free!
Continue with one click!!
By signing up, you agree to our Terms and Conditions and Privacy Policy.