World Coconut Day Special: Homemade Bounty Bars!
2

minute
Read
By Likita Gowda
Today is World Coconut day! Yes, that's right. September 2nd is when the world celebrates coconuts for all the awesomeness that they are. The reason why it is celebrated on this particular day is because 2nd September is when the Asian Pacific Coconut Community (APCC) was formed. The headquarters of APCC is located in Jakarta, Indonesia and all major coconut growing countries including India are members of the community.
Now let's get back to the star of the day - coconut!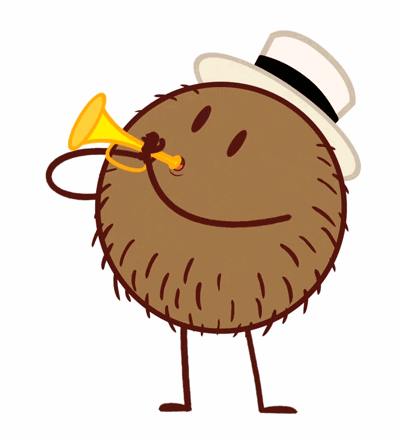 Source: Giphy
It is hands down one of the healthiest foods out there and can be used in so many ways. While coconut is used a lot in South Indian and South East Asian savoury dishes, it also makes for a superb ingredient for desserts.
And we have one super easy coconut based dessert recipe for you courtesy the lovely @sweetsmilesbysara. She is a Mumbai based baker who is known for her beautiful customised cakes and yummy sweet treats. She has shared this easy recipe for making Bounty bars at home using just three ingredients. Yes, you read that's right. Who knew making delectable chocolate bars with a delicious coconut filling would be so simple!
Let's dive right in and learn how to make these Bounty bars.
Ingredients:
Desiccated coconut 1 cup
Condensed milk 1/4th cup
Milk chocolate/ chocolate 1/4th cup
Recipe:
- Mix 1 cup Desiccated coconut with 1/4th cup Condensed milk.
- Shape the mixture into bars.
- Freeze them for 30 mins.
- Melt some dark/ milk chocolate.
- Dip the frozen bars into chocolate and freeze them for another 10 mins.
- Voila, your bounty bar is ready with just 3 ingredients!
Watch the video to follow the recipe & make these delcious coconut filled chocolate bars.
Do let us know how they turned out for you and tag us @girlsbuzzindia to get a shout-out!
Write, Record and Answer! Consume Unlimited Content! All you need to do is sign in and its absolutely free!
Continue with one click!!
By signing up, you agree to our Terms and Conditions and Privacy Policy.