10 Latest Web Series & Movies you must watch on Netflix, Amazon Prime Video & More
7

minute
Read
The year 2020 definitely changed the game for OTT platforms in a big way. With theatres being closed, everybody literally consumed oodles of content on every possible platform. Well, as we still reel under the effects of a pandemic, and as most of us are still staying indoors, needless to say, there's a whole lot of binge-worthy content coming your way. From new films to brand new web series, there are some exciting genres you can explore.
Whether you're a fan of those classic 'whodunnit' stories or enjoy a teen drama that has some serious 'High School Musical' vibes, it's safe to say that you'll be spoiled for choice.
So, sit back, relax and bookmark these latest web series and films because believe us they'll have you hooked.
Latest Web Series & Films you Need to Add to your Watchlist


1, Silence: Can You Hear It
IMDB Rating: 6.5
Where to Watch: ZEE5 Premium
If you were disappointed that the release of 'The Family Man' season 2 was postponed, don't be because Manoj Bajpayee, the powerhouse of talent is back on our screens with 'Silence: Can you Hear It' on ZEE5. The thriller revolves around the mystery of a young girl's murder that has no direct evidence or witnesses. The opening scene will intrigue you like none other. Though Bajpayee owns the screen for most of the film, he is accompanied by a fabulous cast that do equal justice to their roles. Despite the 136-minute runtime, you'll not be bored even for a second. ACP Verma shows us what it is to be a fine inspector who uses orthodox methods to nab the murderer. If plot twists, puns and humour excite you, you're going to love this one.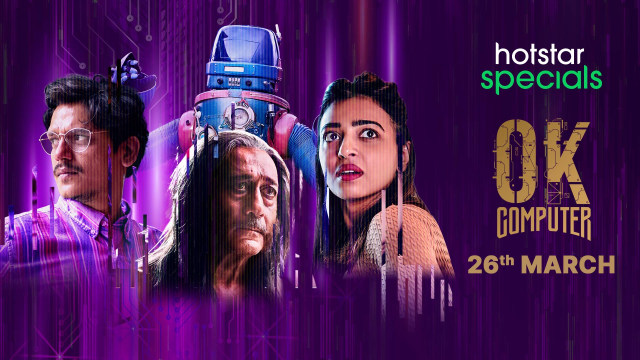 2. OK Computer
IMDB Rating: 5.2
Where to Watch: Disney+ Hotstar
A web series on Hotstar that needs your attention is OK Computer. It is an Indian sci-fi masterpiece. It's all about the investigation of a murder committed by a self-driving car. Well, you read that right. It makes us question artificial intelligence when a body beyond recognition is found. Is it a suicide or a homicide? The principal cast of the film includes Radhika Apte, Vijay Varma and Jackie Shroff. The six 40-minute episodes are genuinely a fabulous attempt at developing a sci-fi aesthetic for India. Though there are certain scenes where the makers are trying too hard, the rest of the web series truly weaves itself into a whodunnit thriller. It even makes us question our overdependence on technology. Are we at the mercy of it or is it at the mercy of us? Watch it to find out!


3. Bombay Begums
IMDB Rating: 5.0
Where to Watch: Netflix
Another show to add to your web series list is 'Bombay Begums'. It is a drama series revolving around the lives of five women (begums) in Bombay. The six-part drama gives us a sneak-peek into the complicated lives of the ensemble cast of actors including Pooja Bhatt, Shahana Goswami, Plabita Borthakur, Amruta Subhash and Aadhya Anand. Each character seems to be better than the other as they all hail from different socio-economic backgrounds of society. You'll find wives at war with their husbands, teenagers behaving ratty with their mothers and women at war with each other at work. Whether it's shattering glass ceilings, defying stereotypes or breaking hearts, the lead characters sure know how it's done and often seem quite relatable. If not the storyline; the opulence, gorgeous sets and dreamy outfits will definitely keep you hooked.


4. Pagglait
IMDB Rating: 7.1
Where to Watch: Netflix
When a Bollywood film opens with a death scene, you can expect tonnes of sorrow, grief, gossiping relatives and a haunting instrumental background score. However, Pagglait on Netflix is a quirky take on Indian funerals. The lead character in the film played by Sanya Malhotra is unable to even shed a tear at her husband's funeral. While relatives and family express their condolences, you'll find her dumbstruck. She instead craves things like chips and Pepsi which further irk, confuse, upset and irritate the rest. Pagglait is definitely an unusual tale on the usual 'matam ka mahaul'. It's funny in parts, shows the hypocritical nature of Indian families after the death of their son, highlights greed, personal tensions and most importantly teaches us how a woman can redefine happily-ever-after even after becoming a widow. Despite its slow pace, Pagglait makes an endearing watch.


5. The Irregulars
IMDB Rating: 5.4
Where to Watch: Netflix
The Irregulars is the latest web series on Netflix and a supernatural take on Sherlock Holmes. The series begins with strange happenings in the busy streets of Victorian England. Royce Pierreson hires a group of troubled teens to investigate unusual crimes that seem to be plaguing London. Be prepared to watch a tooth-fairy stealing teeth and a man sending ravens to kidnap babies. The top-notch acting will make you instantly fall in love with all the characters. You'll witness heart-warming friendships, a love triangle and so much more. What makes The Irregulars an enjoyable watch is the eerie background score and the grotesque yet grim setting. Mystery, thriller, crime and horror fans are going to love this one.


6. Bombay Rose
IMDB Rating: 6.1
Where to Watch: Netflix
Craving an extraordinary visual feast? Bombay Rose on Netflix has you sorted. The film paints a beautiful picture of vibrant Mumbai yet explores the gritty character of the city of dreams. It debuted at the 2019 Venice Film Festival. Despite being an animated film, it goes beyond traditional storytelling and makes you fall in love with the endearing characters. It is the story of a young Hindu woman who falls in love with a Muslim, Kashmiri refugee who happens to be a flower seller. On the surface of it, there are religious differences but, in their hearts, there's romance rapidly blossoming. Needless to say, Gitanjali Rao's directorial debut is meticulously hand painted and you will experience love-at-first-sight. Besides being a cinematic delight, the music will also sweep you off your feet. Don't miss this one!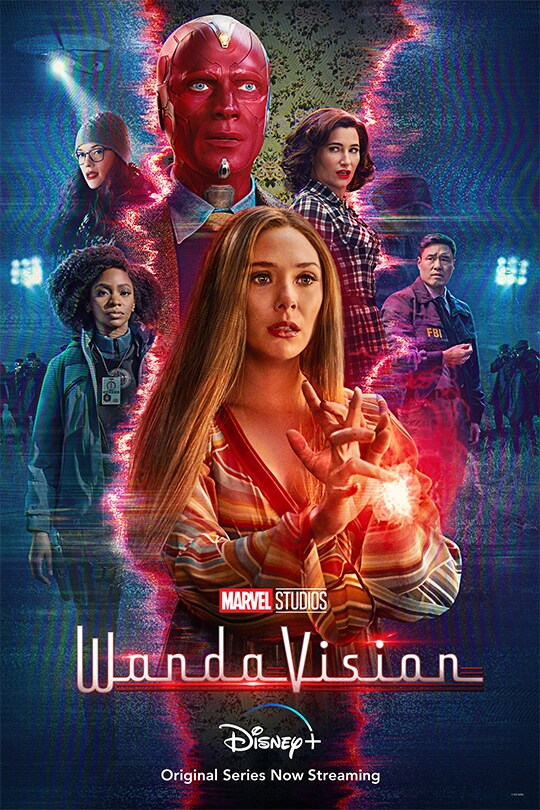 7. WandaVision
IMDB Rating: 8.1
Where to Watch: Disney+ Hotstar
Is Marvel Studios first foray into the small screen worth a watch? Absolutely! The miniseries gives us a sneak-peek into the lives of Wanda Maximoff and Vision who are living an idyllic suburban life In Westview in New Jersey, trying to conceal who they really are and their superpowers. Things take a turn when they begin to suspect that everything is not as it seems to be. It is a must watch for every Avengers: Endgame fan. While the episodes do have a whole lot of plot twists the finale will leave you thinking and spellbound.


8. Invincible
IMDB Rating: 8.9
Where to Watch: Amazon Prime Video
If you're tired of the romcoms and mystery-thriller series, you have to watch Invincible on Amazon Prime Video. It is an extremely enjoyable superhero series. The animated-series tells a tale of an ordinary teenager (Mark Grayson) who is looking forward to gaining the same powers like his father (Nolan Grayson). Initially, Mark comes across as a late bloomer. However, things take a turn when Mark's power of flight, strength and speed manifest in an unexpected way. The family-oriented series may seem predictable in the beginning but also leaves the viewers thinking. It's definitely a winner from top to bottom. Don't take our word for it. Watch it yourself or trust the whopping 8.9 IMDB rating.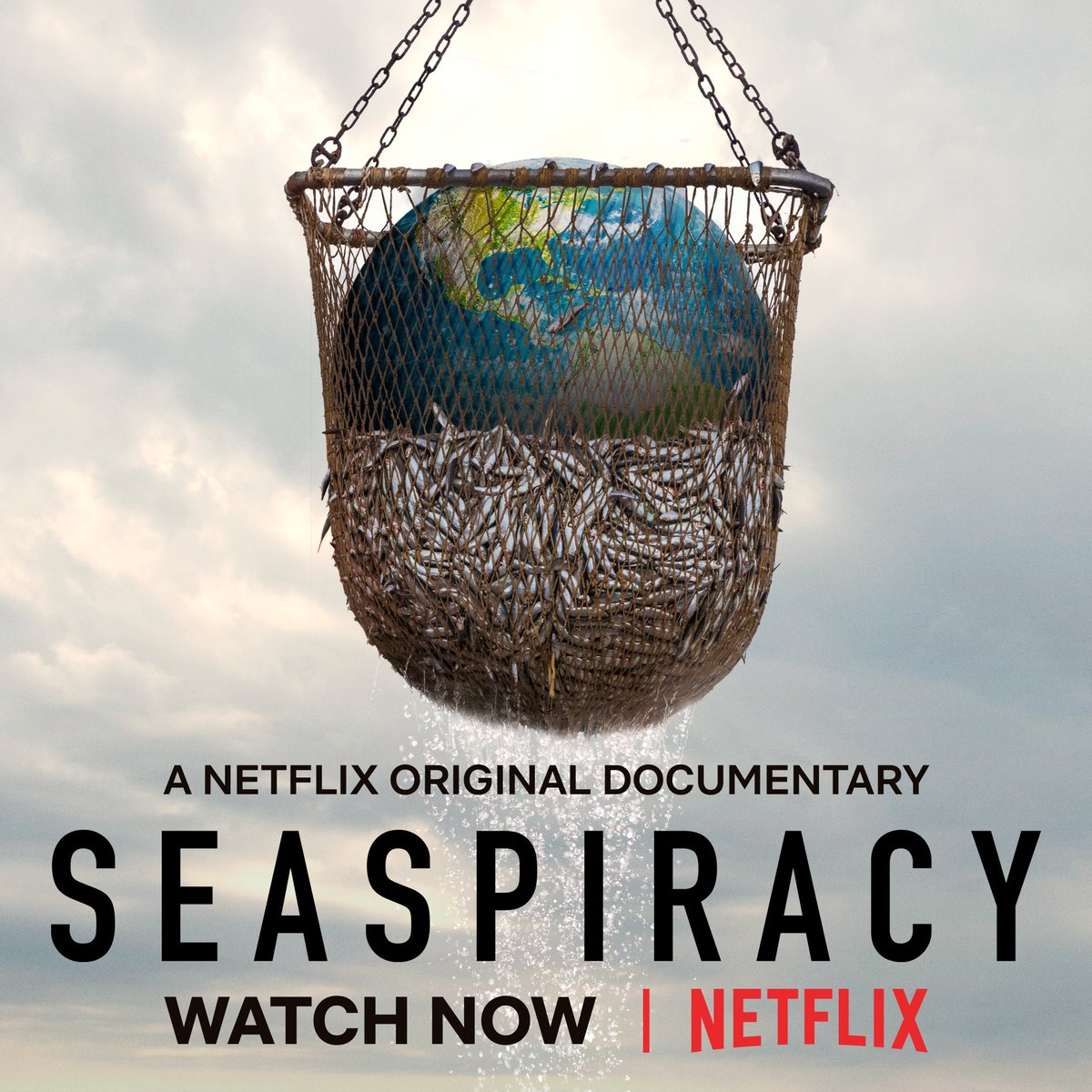 9. Seaspiracy
IMDB Rating: 8.5
Where to Watch: Netflix
Do you love the ocean? Then you're going to love this Netflix documentary called Seaspiracy. Directed by British Filmmaker, Ali Tabrizi, the 89-minute documentary focuses on diverse effects on the environment due to the excess fishing. It also highlights how commercial fishing is the root cause of marine ecosystem destruction. Ever since its release, it has been making rounds. While some said it did highlight important issues, most even agreed that it was misleading. Well, it's for you to watch and decide whether the documentary is scandalous or indeed a true representation of the marine world.


10. A Week Away
IMDB Rating: 5.6
Where to Watch: Netflix
Teenage romances always give us a warm, mushy feeling. A Week Away on Netflix will give you High School Musical vibes. The film follows the story of a troubled teenager who has spent years in the foster-care system. Things take a turn when he is adopted by a Christian family who ask him to spend a week at the Christian summer camp. Upon arrival, he instantly falls in love with a seemingly perfect girl. A Week Away paints itself like any other summer camp film where there's paintballing, swimming and singing. However, in this one you'll find a whole lot of references to God and the Holy Bible. Despite being deeply predictable and religious, the film is good-hearted and that's what makes it a great watch.
Thus, here's our round-up of the latest web series and films you should catch on all your favourite OTT platforms. Have any other recommendations? We'd love to hear them in the comments section below.
Write, Record and Answer! Consume Unlimited Content! All you need to do is sign in and its absolutely free!
Continue with one click!!
By signing up, you agree to our Terms and Conditions and Privacy Policy.