How are you (Idli)ng your day today?
5

minute
Read
Highlights
A take on Idli variants on World Idli Day
By Sofia Chand
Food is my favorite topic! And that made it totally irresistible for me to write on this day.
It's World Idli Day!
First things first let's give credit to the man who made this day possible. Eniyavan is an exclusive idly caterer from Chennai and he claims to have made 2000+ varieties of idlis. On 30th March 2015, a 44 kg idly was cut by a government employee to mark the day as World Idli Day. So thank you to Enviyan and #sorrynotsorry to Edward Anderson for calling Idli's the most boring things in the world. We do not regret having them in our lives at all!
I have moved from being an anti idli person to an out-and-out idli lover. Thanks majorly to my husband and my father-in-law. If they were ever to be stuck on an island where they could choose only one kind of food they could eat for the rest of their lives, I can bet they both would choose idlis.
I mean look at these discs from heaven! Don't they look angelic!
Enough said! Before I have to stop writing and start making idlis let's move on to the topic of the day!
How are you (idli)ing your day today?
Yes, I thought about this intended pun all by myself. Patting my back now :-)). So here's a list of some of the popular idli types that exist, which you could use to idlify your day and probably your week.
1) The Classic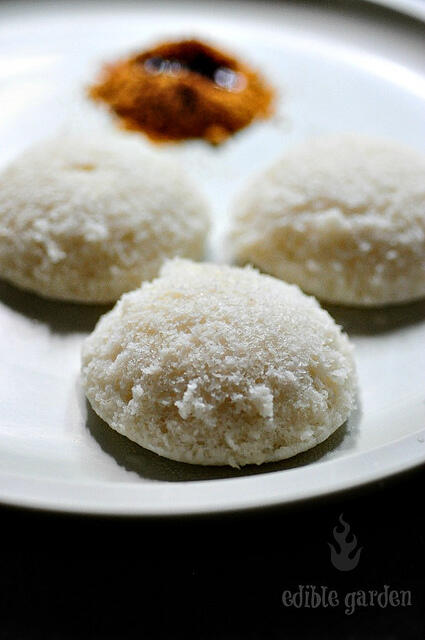 Nothing beats it. Age-old, tried and tested, very few people can actually go wrong with it. There are advocates for variations in this too, some like it grainy, some like it super smooth. I love the super smooth ones the most. These are also the easiest to begin your day if you choose to buy a store-bought premix. 12 minutes of steam and you are served! But if you want to put in a little bit of your love then making it from scratch isn't so difficult too. Check out this traditional idli recipe from Edible Graden. A slight variation is this idli recipe made from rice rava by Hebbar's Kitchen.
2) Rava Idli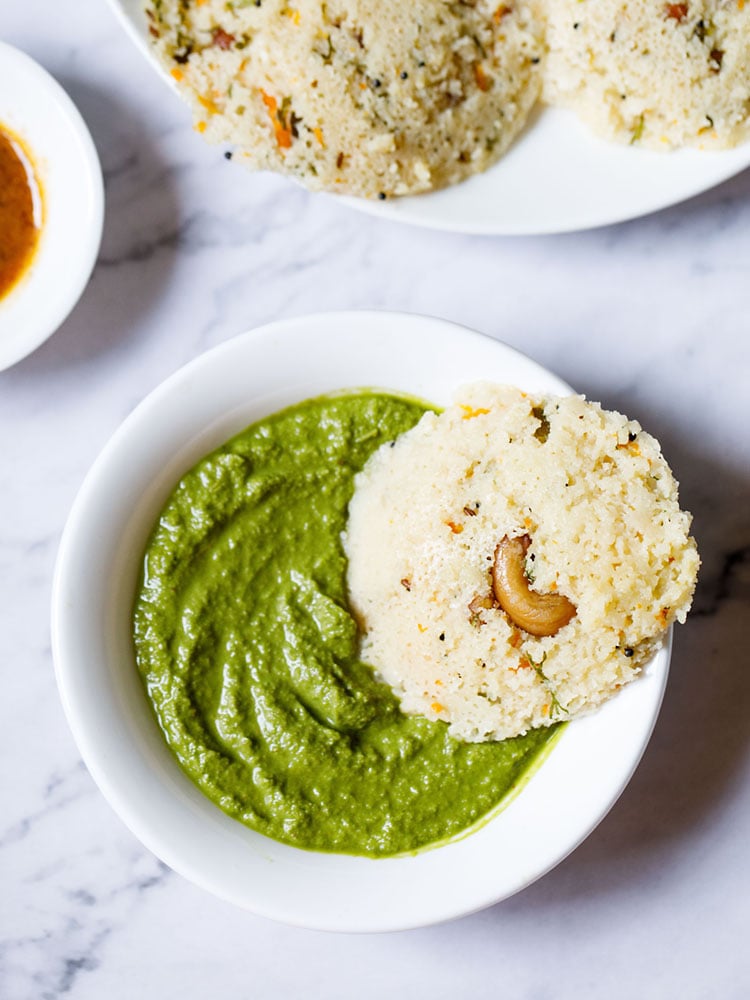 This is probably the second most preferred idli that is made at home. Of course since it involves adding rava, its not gluten-free. The biggest benefit is the lack of soaking time. This batter can be made in a short time and works well for a quick recipe. Try this idli rava recipe by Dassana. I am not sure if we have any fans of ready to eat mixes here, but personally, I love the Gits Rava Idli mix. My husband and father-in-law devour it whenever its made. It's super simple and quick to make. One secret tip for making the Gits Rava Idli tastier - reduce the quantity of water they mention by 50 ml and add 3 tablespoons of yogurt/curd to it. They will be super soft. And don't be disheartened if you don't get it right at first. It works in a few tries. Buy a pack of Gits Rava Idli right here. One more tip, I sometimes put a little bit of Podi Chutney on top of the idli just when I put it for steaming. When the podi blends with the idli, it tastes just wonderful. Go ahead and try it out!
3) Ragi / Finger Millet / Nachni Idli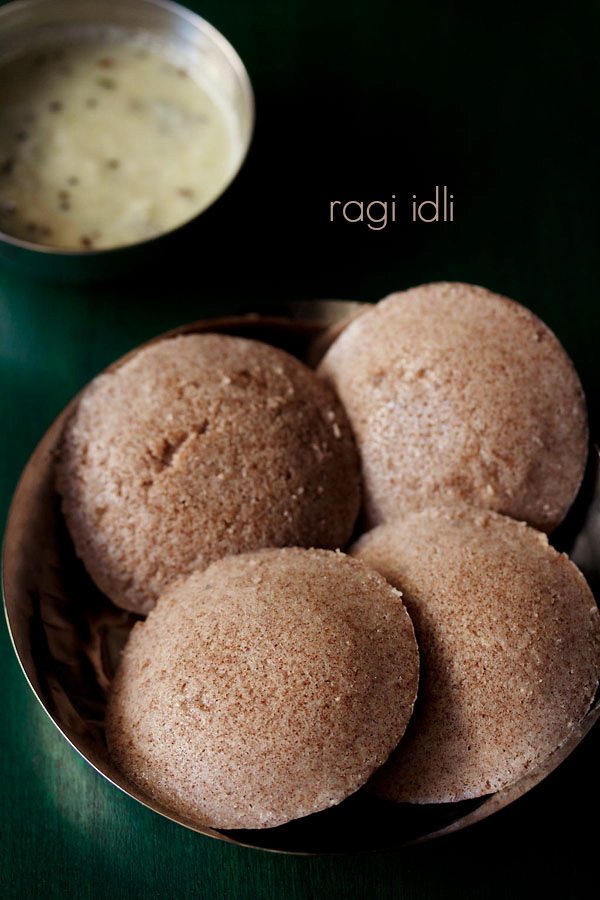 To be very honest, the day I ate my first Ragi Idli I switched my loyalties. I am a total fan of this variation and that too the homemade ones. They are as easy to make as their classic variants, but one can literally taste the depth that Ragi adds to this variant. Not to mention the health benefits it brings on with it being gluten-free and excellent for your gut. Dassana's ragi idli recipe is easy to follow and a must-try. For all those who don't want to make it at home, I have tried the Multigrain batter from Rishta. We love it and it as close as it can get to batter made at home. In Bengaluru, it was my standard choice for getting ready batter.
4) Oats Idli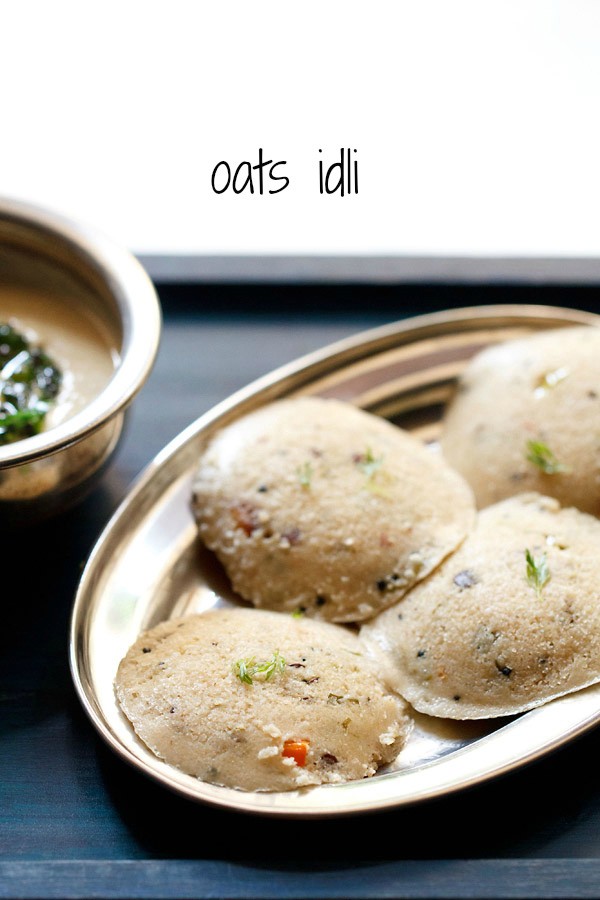 Coming up is a modern variant of the idli fraternity which has caught a lot of interest. Mainly because it is quick to prepare with no fermentation time but also because it includes heart-healthy oats. Plus it tastes really good with some veggies added to it. A quick and easy way to get some vegetables in if your children are forever at war with them. You can try out both these recipes, one is Dassana's Oats Idli and if you are willing to give it some time to soak then you can try this oats barley idli variant from Chitra's Food Book
5) Thatte Idli
This one has a special place in my heart. The 2.5 years I spent in Bangalore, this was my go-to choice at work. I loved the smooth texture and the fact that one idli was just about right for my working lunch. I truly miss eating this. I have never tried this at home, but now that I am reminded of it while writing this blog, I surely will. This Thatte Idli recipe from Chitra looks just about right.
Well, those are about the basic ones that you can make. Of course, there are many more such as Brown Rice, Varagu/Kodo Millet, Red Rice, Bajra/pearl Millet Idlis. I only covered the ones I have tried and tasted.
Besides these basic idlis you can also create a lot of variants within them. Most loved ones at my home are Podi Idli and Idli Fry. The names say it all. But I am just gonna put up the simple steps I use to make them at home. This ready Chutney Podi by Farmveda is my favorite one. And you can try out this Kanchipuram Idli recipe too.
For Podi Idli, once your idlis are made, cut them into 4 pieces each and keep aside. Add a tablespoon of oil (coconut preferred) to a pan. Add 7 - 8 curry leaves/kadipatta and 1tsp of mustard seeds/rai to it. Add 1.5 tablespoon of chutney podi. You can modify this quantity as per your taste. Give it a stir and add the idlis. Mix it, toss it, turn it. And it's done! One simple step supersizes the flavor. For Idli Fry, the steps are exactly the same, just omit the Podi Chutney.
So that's that from me, Sofia Chand! I have been a part of the Girls Buzz family for a very short time now, but it seems like I was here forever. I hope to keep sharing more on things I love, which are food for my stomach and food for thought.
Bon Appetit to all those who are gonna try out these recipes and if you feel like giving out some love, then do put up a pic and tag us on our Instagram @girlsbuzzindia. We are all for some warm hugs and steaming idli pics ... :-)).
भोजनं स्वादिष्टमस्तु
Cover Image by mcthrissur from Pixabay
Write, Record and Answer! Consume Unlimited Content! All you need to do is sign in and its absolutely free!
Continue with one click!!
By signing up, you agree to our Terms and Conditions and Privacy Policy.