Top 5 Natural Looking Lipstick Shades Under Rs. 999
6

minute
Read
By Ruchi Sharma
Looking beautiful is something we all love. But at the same time, it doesn't feel correct to wear bright lipstick shades on all occasions. Specially keeping it as close to natural as possible is the new trend! All ladies here will agree that on everyday basis they mostly invest time getting ready wearing a concealer, eye kajal or kohl and a lipstick. And that's because it is rarely possible to spend a lot of time getting ready every day. Full on makeup is mostly reserved for special days or outings. Lipstick shades particularly go differently for different skin tones, so if you have light or fair skin tone, don't go in for shade too light for your skin. The light peach shades are best for you. While for medium and olive skin tones, subtle blush pink nudes could work the best. For deep skin tones reds and dark browns work the best. But irrespective of the skin tone, what matters is how you like your look so personal preference is paramount while selecting your lipstick shades! Here, we got a list of five best nude lipstick shades which generally will go on all skin tones and will look as if you are hardly wearing anything on your lips but at the same time make them beautiful:
1. Lakme 9 to 5- Blushing Nude
The Primer + Matte lipstick has double the primer and offers the intense matte look for a whooping 14 hours. The color is quite natural and finish is flawless. The MRP for the 3.6 g Blushing Nude Color is Rs. 500.
2. Sugar Longwear Lipstick- 01 Browning Glory (Caramel Nude)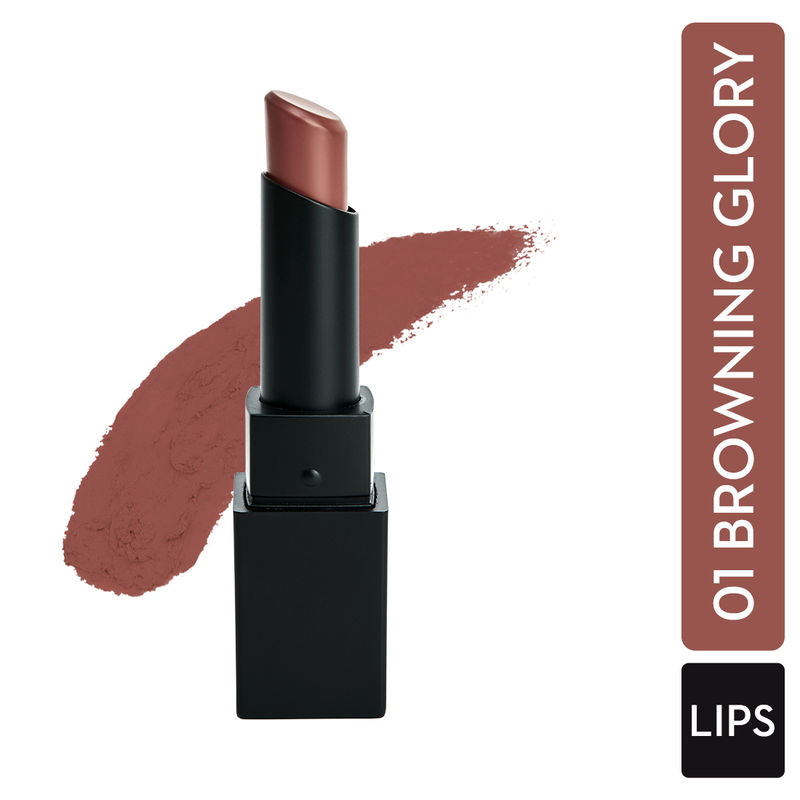 Called Sugar Nothing Else Matter Longwear Lipstick, it is enriched with Vitamin E and is quite water resistant. Being light weight, it is good for everyday wear. The soft brown shade provides a nice contrast from the regular wear and at the same time isn't too dark. Priced at Rs. 499, it claims to be dermatologically tested and safe for your skin.
3. Manish Malhotra Beauty by My Glamm- Old Rose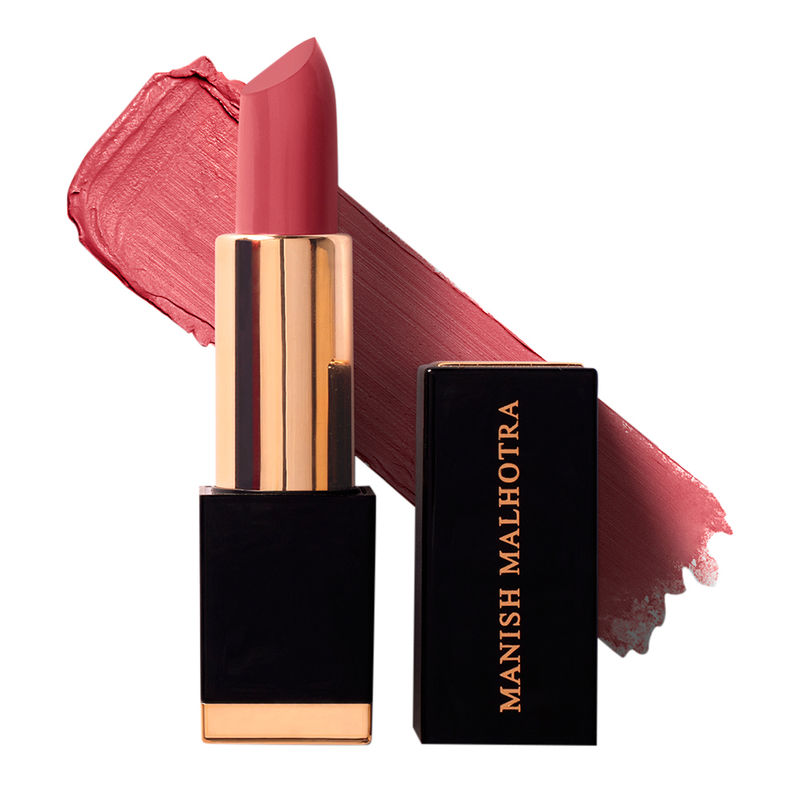 These high shine lipsticks by My Glamm are a range by Manish Malhotra and claim to offer intense and smooth color along with a glossy texture. The subtle pink color is a perfect everyday wear. The MRP is Rs. 950 for the Old Rose color variant.
4. Nykaa So Crème! Creamy Matte Lipstick- Wakeup Makeup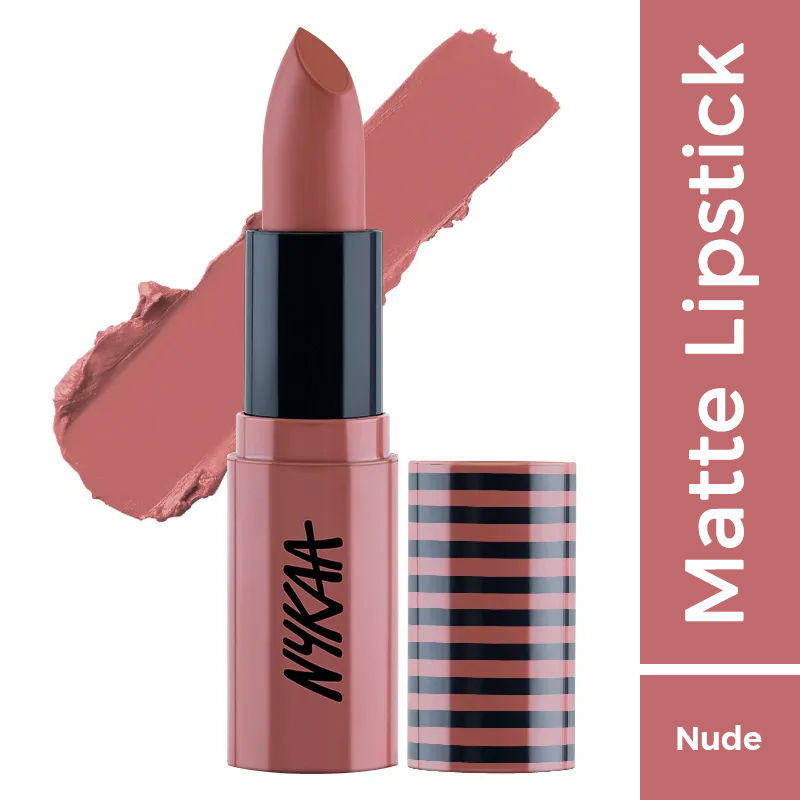 The shade is between the brown and pink range which looks really natural on lips. It is a perfect cream lipstick especially if you have got issues of dry or chapped lips. It is lightweight and hydrating and the wakeup makeup shade is quite affordably priced at a MRP of Rs. 299.
5. Maybelline New York Lipstick- Almond Pink
If you prefer the perfect natural pink shade for you lips, then this could be the one for you. Enriched with shea butter, it is also a creamy matte lipstick that can last up to 12 hours. For the Maybelline New Your Color Sensational Creamy Matte Lipstick- 507 Almond Pink, the MRP is Rs. 475.
Some TIPS if:
The Lipstick is Too Dark:
We all have faced the issue of much lighter or darker lipstick shades than we anticipated especially when you shop for them online and the color is not as per your expectations. Did you know even a darker lipstick can be sorted? Just use a dot of concealer or foundation and blend it across from the inner side to outer areas of lips and Voila! Problem solved! Just take care not to overdo the addition of foundation or concealer as it would leave a heavy effect.
The Lipstick is Too Light:
If you feel the lipstick shade is looking too light and is hiding the natural beauty of your lips, highlight it by outlining with a slightly darker lip color pencil and blend it along. A perfect contrast is created between the lighter lipstick and your beautiful skin!
We hope you enjoyed reading this blog. Do share with us some of your favorite everyday lipstick shades that you vouch for!
Write, Record and Answer! Consume Unlimited Content! All you need to do is sign in and its absolutely free!
Continue with one click!!
By signing up, you agree to our Terms and Conditions and Privacy Policy.